The Look of Love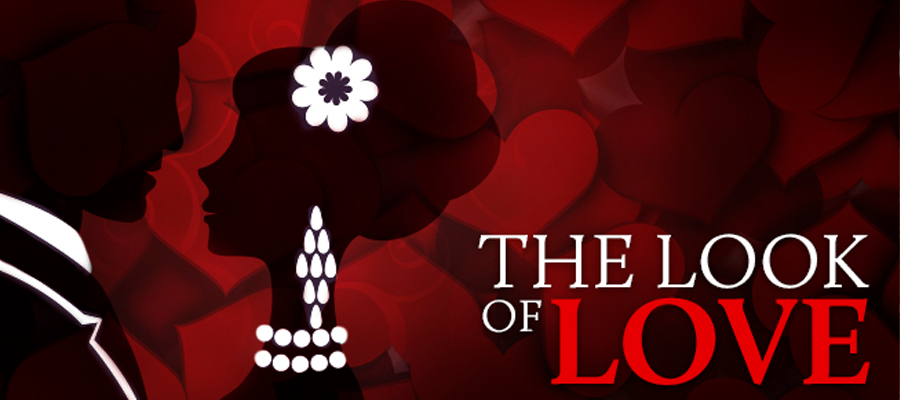 Love today is prominently celebrated in many different ways and it's only fitting that jewelry is a reflection of our modern outlook. Brides are embracing new ring styles in a variety of different colors, shapes and sizes. While brides still want their pieces to maintain a timeless appeal, they also desire a stylish reflection of the current times. From warm metals to yellow diamonds, the trends below strike the delicate balance between timeless design and contemporary flair.
A Warm Welcome
One trend that can't be missed is the resurgence of warm tone metals. Rose gold and yellow gold are back in a big way! Designers are creating more styles and options using these warm hued metals than they have in years. Rose gold is a soft, romantic and an ultra-feminine choice that is capturing the hearts of many. Yellow gold, a global staple for decades, is entering into the limelight all over again. Adored by traditionalists for years, it is now a popular choice for women of all ages.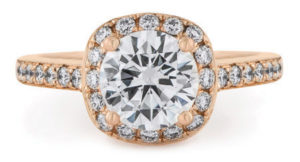 Back to the Basics
Interestingly enough, after years of heavy embellishments, simple solitaires are again a popular trend for the modern bride. The solitaire setting allows the center diamond to take the stage and truly showcase its beauty. Many solitaires aren't just a plain band, modern solitaires settings are often showcased with a twist. Diamonds on the prongs, artisan finishes to the metal, and braided or twisted bands are just a few of the new ways this classic style has been reinvented.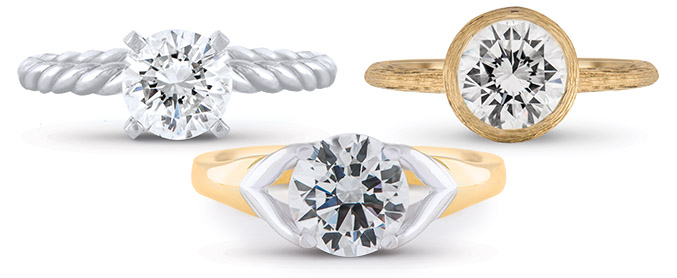 The Color of Canary
Yellow diamonds are enjoying their moment in the sun in a big way. Their bright yellow hue is spreading like wildfire, and creating a buzz worthy of their beauty. The shade of yellow will vary depending on the diamond—the stronger and richer the color, the more rare and valuable the diamond becomes. Women are feeling the pull of this sunny stunner, as its golden hue combined with its glamorous sparkle create an irresistible combination for women of all ages.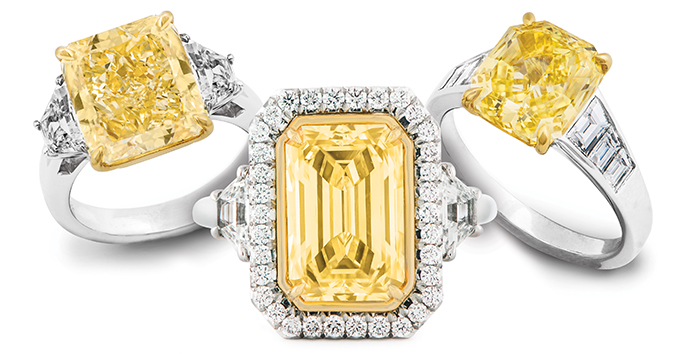 A New Hue
Classic bright white diamonds never go out of style but today's wedding trends are displaying a rainbow of new hues! Gorgeous sapphire rings are taking the lead as an alternative gem to the traditional diamond. The rich, royal blue color of the finest quality sapphires easily rival diamonds in beauty. Unlike some alternative gemstones, sapphire is one of the most resilient colored gems available. This makes it the perfect alternative that's durable enough for a lifetime of everyday wear.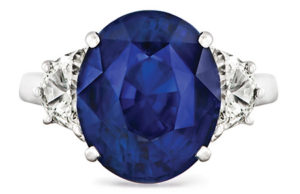 Layer Upon Layer
The more the merrier has never been more apparent in jewelry then as of late. Flip open any high-fashion or lifestyle magazine and the trend of stacking is showcased in almost every jewelry category. Bands, bracelets and necklaces are being worn in sets of two, three or even four. Women are choosing stacking bands for their left or right hand that feature mixed metals, shapes and styles. Stacking bands are also being used as a substitute for the traditional engagement ring. One way to add extra oomph and importance to a stack is choosing a larger diamond band as the centerpiece. Eternity bands in larger sizes featuring fancy shapes or colored diamonds are only the beginning of building a special stack!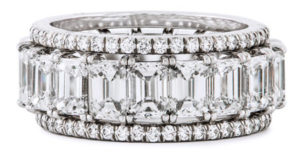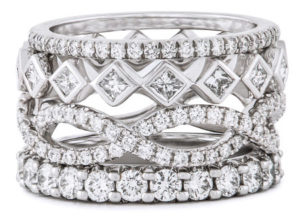 ---
LOOKING FOR MORE?
» Read About: 5 Reasons to Consider Rose Gold
» Read About: Yellow Diamonds
» View: Engagement Rings
---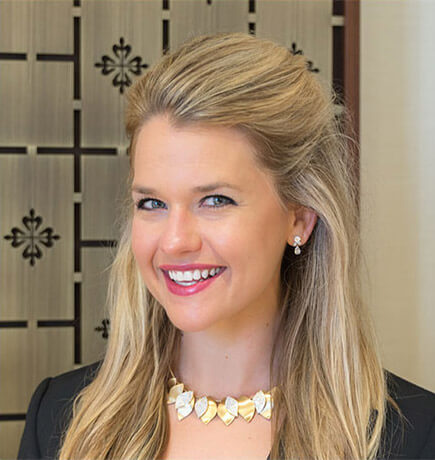 Jessica is our resident fashionista-in-chief and more formally our Diamond Department Manager. Helping guide our clients through life's big milestones by helping them find the perfect piece of jewelry to last a lifetime is what she loves best! She is a Graduate Gemologist who has been infatuated with jewelry since she was a little girl, spending countless hours at her grandmother's jewelry store. Have questions? Just Ask Jessica!