Sailing to Victory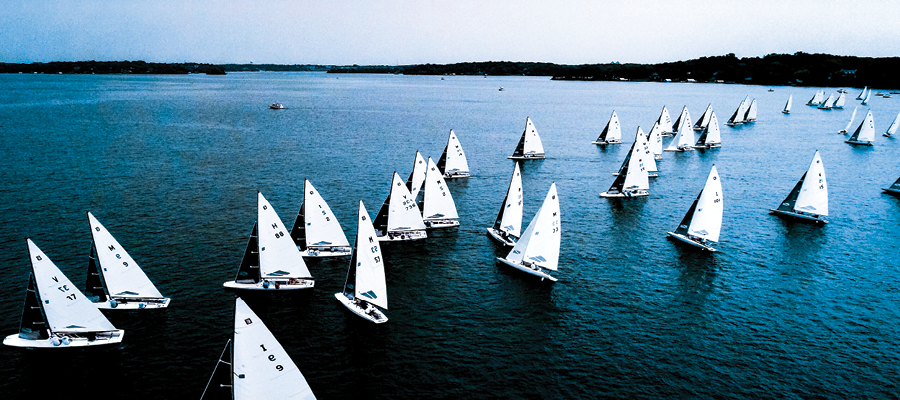 A watered down recap of the 2018 Wixon Jewelers ILYA National Championship.
An annual tradition dating back before the turn of the century, the Inland Lake Yachting Association's national championship is the ultimate showdown in competitive sailboat racing. This storied competition draws the top sailors in four classes of sailboats—A Scow, E Scow, C Scow and MC Scow—to contend for the highest titles in inland sailing.
After several years of competition on Wisconsin's Lake Geneva, the prestigious competition returned to Minnesota for the 2018 Wixon Jewelers ILYA National Championship. Bringing the rich tradition and competitive spirit of yacht racing back to the beautiful waters of Lake Minnetonka, the seven-day championship hosted over 200 boats and 600 sailors from across the country.
These magnificent inland racing machines are not for beginners—teams include sailors who have competed and won at all levels of the sport. Sailors from the ILYA hold titles in world championships, the Olympics, the America's Cup, and other world-class racing events. It was an exciting week full of competitive racing that showcased the true grit and sheer skill of these world-class sailors.
A Scow champion
Team Melvin – 12 pts
Minnetonka Yacht Club
E Scow champion
Team White Heat – 10 pts
Lake Geneva Yacht Club
C Scow champion
Team Stormin – 12 pts
Lake Geneva Yacht Club
MC Scow champion
Team Hammer – 12 pts
Lake Geneva Yacht Club
---
[Top Image]: Photo by Melges / Hannah Lee Noll