VIDEO: Jaeger-LeCoultre's Reverso One Precious Flowers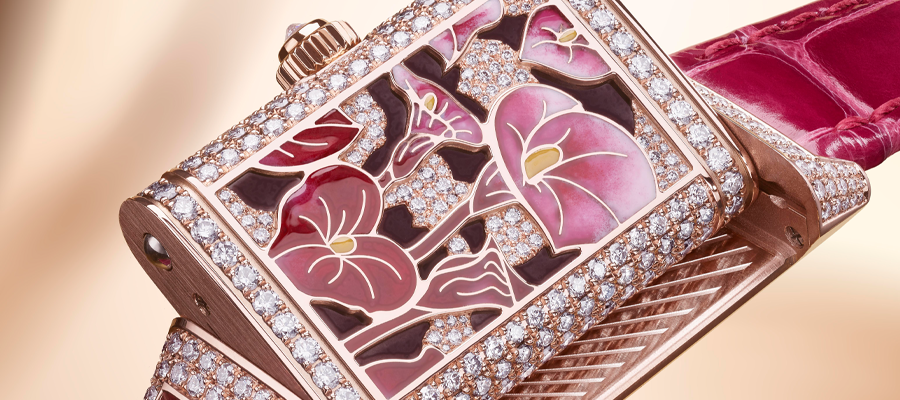 The Reverso One Precious Flowers: Jaeger-LeCoultre's Diamond & Enameled Reverso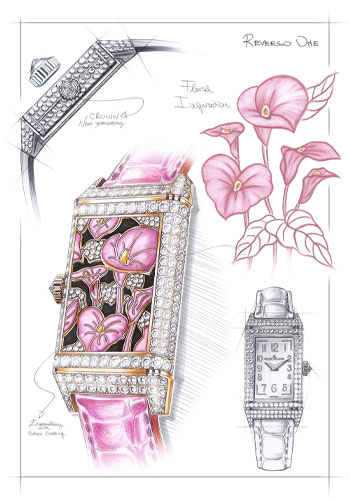 Inspired by the decorative jewels worn in the 1920s, Jaeger-LeCoultre's artistic team has created four exceptional limited edition models that celebrate the poetry of flowers. This specific model, which is one of only 10, features pink Arums – a symbol of admiration and appreciation – which beautifully complements the warm tones of a pink gold case.
Conceived as an ode to 21st-Century femininity, this new Reverso One attests to the horological savoir-faire, artistic craftsmanship and jewelry-making skills of Jaeger-LeCoultre. The double-sided case of the Reverso provides a unique opportunity for the artisans of Jaeger-LeCoultre's Rare Handcrafts workshop to unleash their skills in the art of decoration.
The restrained elegance of the dials provides only a subtle hint that these are truly precious timepieces: the glow of white mother-of-pearl is accented by the numerals, and the golden brackets that define the four corners of the dial. It is the flip side of the case that gives full rein to the artistry and diverse skills that reside within the Jaeger-LeCoultre Manufacture.
---