Diamonds are the Queen's best friend…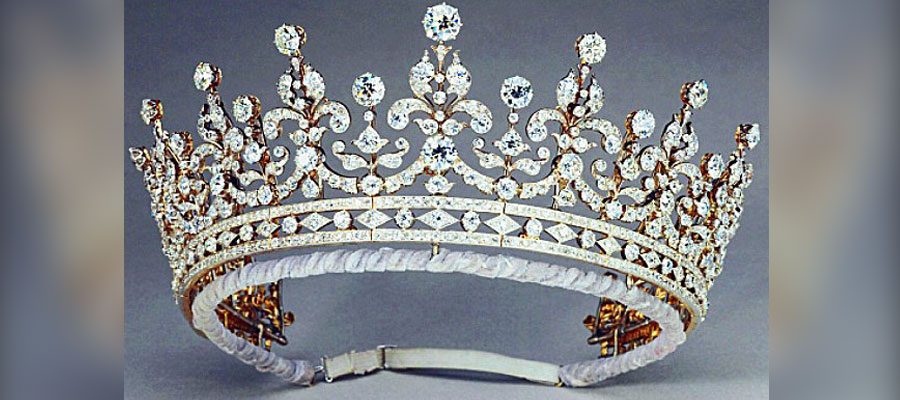 Wherever the Queen has travelled, diamonds have never been far away. Now the jewels that tell the story of her reign – and those of her predecessors – are to go on public display to celebrate her 60 years on the throne. In a fitting tribute to her Diamond Jubilee, the dazzling collection charts the Queen's love affair with the precious gemstone – from her 21st birthday to the present day. They include the exquisite diamonds of her coronation at the tender age of 27, which were worn to complement the enormous Imperial State Crown.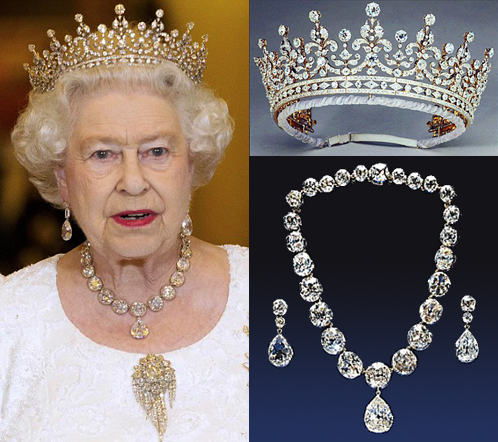 Also on display will be the jewels given to her on her 21st birthday as well as the crown she refers to as 'Granny's tiara', having been a wedding present from her grandmother in 1947 (image above). Along with the Williamson Brooch the features a rare 23.6 carat pink diamond, said to be the finest in existence! (image below)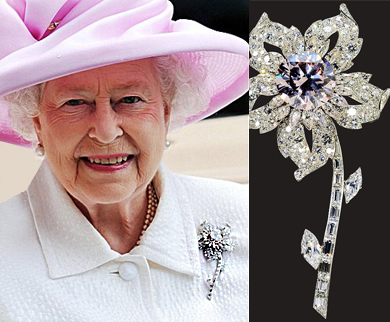 To find out more about the stunning jewels that will be on display as well as the details of the two-month event in London this summer, check out Eleanor Harding's article.