A Day in the Life of a Gemstone Buyer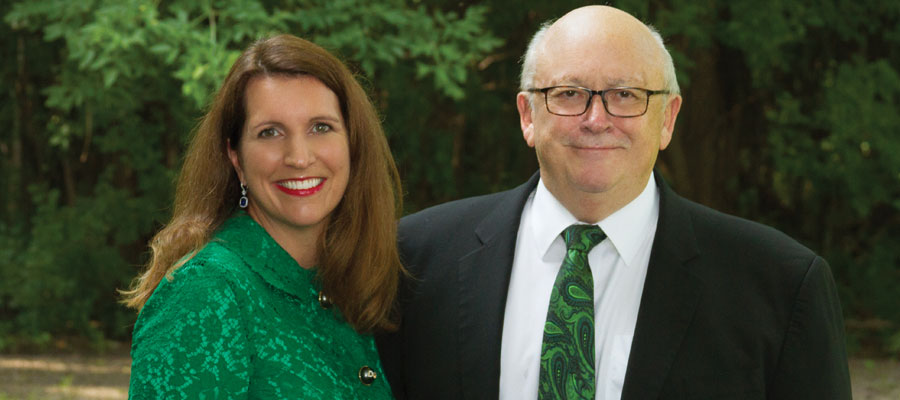 Every year, my husband and I make several trips to select the incredible jewelry and watches for our store. Whenever I mention a buying trip, people get a wistful look on their face as they imagine a globetrotting tropical vacation and playing with rare diamonds and gems. Let me assure you, there is nothing vacation—like on a buying trip—here is a behind-the-scenes look at the last gem show we attended.
9 a.m.
I start the day waiting in a long line to show my credentials and pick up my buyer's badge. The next four hours are spent walking from booth to booth looking for the ultimate 10-carat Sapphire, an assortment of 3- to 8-carat Sapphires, some fine Rubies, Black Opals, Paraiba Tourmaline, Columbian Emeralds—the list goes on.
11 a.m.
Each booth has terrible lighting. I stare at literally thousands of gems through my jeweler's loupe trying to decide if this one is prettier than the last. Is the price better? How is the cut? What types of inclusions are there? What did I already buy? With more than 140 countries represented, thousands of booths and some strong language barriers, the show can be tough to navigate.
2 p.m.
By this time, my brain is a little mushy. I've been on my feet all morning, so I opt for lunch. I make, hopefully, my first and only mistake of the day—my egg roll is greasy and cold, same as the rice. Oh well, at least I found a spot to sit! Ten minutes later, I hit the show floor for another four hours.
6 p.m.
At the end of the day, I am exhausted. I've got an assortment of gems in my bag, my mind has been spinning with numbers and colors, and I just plain can't think anymore. All I want to do is to kick off these shoes and go to sleep so I can get up and do it again tomorrow—and the next day and the next day. Why do I endure this? It's simple: because it's impossible to offer the quality, value and uniqueness to our clients unless we travel and put in the long hours to hunt down the most spectacular pieces in the world. After 26 years, our favorite part is still watching our clients fall in love with the gems we bring home.

---