Green With Envy: St. Patty's Day Jewelry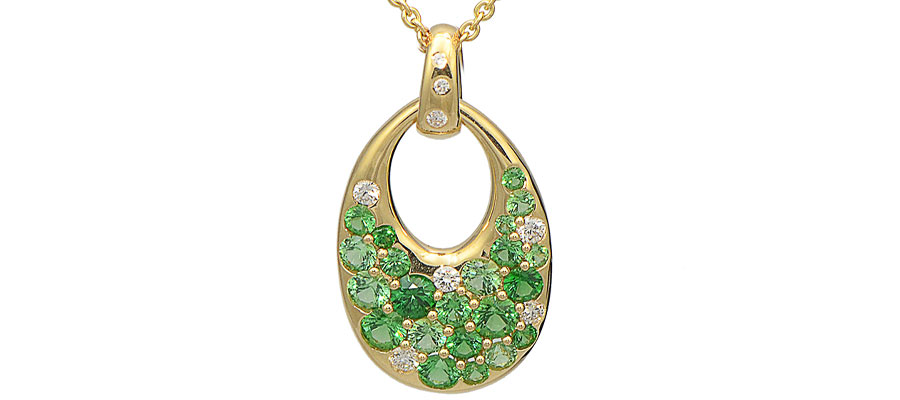 Question:
"Hi Amy! I enjoyed reading your blog on Aquamarine jewelry suggestions, especially because my birthday is in March and that's my birthstone. As much as I love my birthstone, my favorite color is green… which may be because I was born on St. Patty's Day. Aside from Emeralds, what other suggestions do you have for green gemstones?"
-Christine L. | Mesa, AZ
Amy's Answer:
First off, happy early birthday, Christine! I know where you're coming from– my birthday is in September so my birthstone is Sapphire, but my favorite gemstone is Tanzanite. Luckily for you, there are several stunning gemstones in beautiful greens including Emerald, Tsavorite and Tourmaline! With less than a week away, St. Patricks Day (and your birthday) is right around the corner and we're definitely in the mood for green. With everything from green earrings, green rings, and green necklaces, there are plenty of options top help you show off your favorite color! Here are some of my top picks for everything green.
GREEN ONYX
A pair of matched Green Onyx steal the show in these Art Deco earrings. Their length and movement add instant sass to any outfit!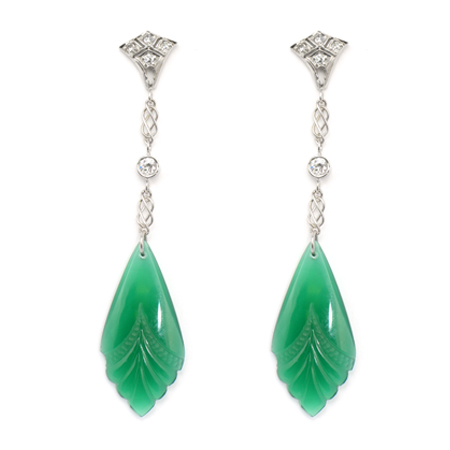 EMERALD
Designed right here in house, these Emerald earrings are truly one-of-a-kind. Once you try them on, you may never wear your hair down again!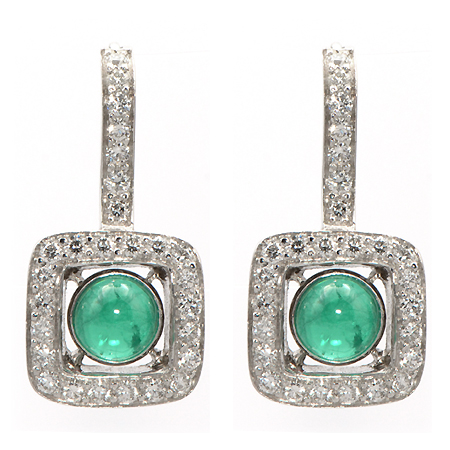 This gorgeous, richly saturated Emerald ring is framed by two half moon diamonds that accent the emerald perfectly.
TOURMALINE
Sleek and sophisticated with just a hint of blue, this Tourmaline pendant will make others green with envy.
TSAVORITE
Like the rolling hills of Ireland, this pendant is alive with vibrant shades of green!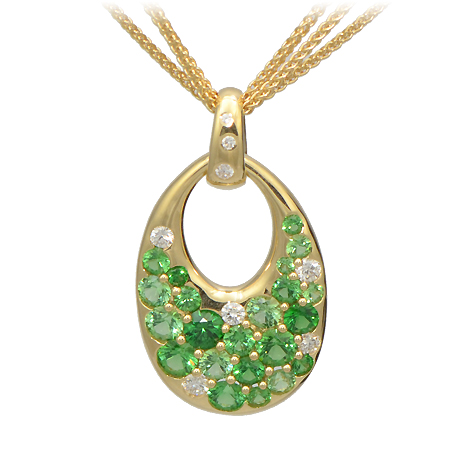 May the luck of the Irish be with you this St. Patty's Day!
---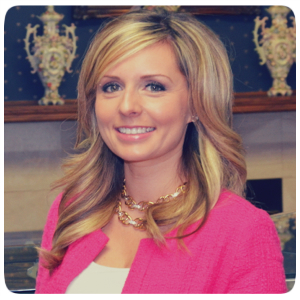 Amy shares her pearls of wisdom in her weekly column, Ask Amy. Her impeccable taste helps to select beautiful, current yet timeless looks for our clients in harmony with their own personal style. She believes that jewelry should have a story to tell about the person who wears it and is delighted to commemorate life's celebrations. If you have a question, just Ask Amy!