Engagement Ring Mobile App
We all know most woman search for the engagement ring of their dreams long before he does. After all, this is a ring you will wear every day for the rest of your life so she should have some input, right?
Of course you should. There are thousands of engagement rings out their but only ONE that is perfect for you. This is not as overwhelming as it seems. Where should you start? We suggest looking at a variety of rings, designs, and diamond shapes. Once you start looking you'll realize that there are certain diamond shapes, ring styles and designs that you are more drawn to and you should keep your search based on that.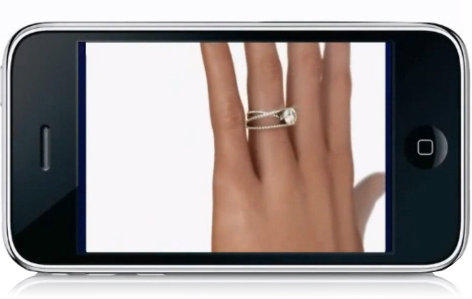 You may find that you like intricate details with pave set diamonds throughout or perhaps you prefer modern and contemporary styles with simple and sleek designs.
Once you find the look you are searching for, the next step is trying them on. Because like any dress on the rack – it always looks better on you than on the hanger. Now we know you don't have hours to spend searching and trying on rings, especially if you are doing it without him knowing. This is where we make finding the ring of your dreams easy! We're proud to announce our new mobile application for iPad, iPhone and Android devices, The Vow.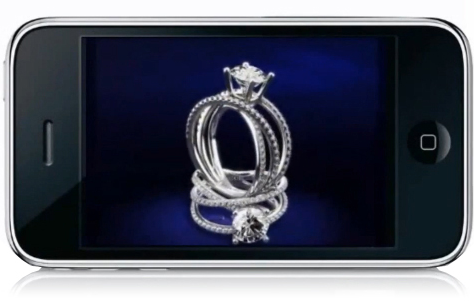 You can browse the latest engagement ring designs and share images all from your mobile device. View each ring in a high definition 3D image that can be rotated at a desired speed to view the ring from every angle. And here's the best part…you can virtually try on your favorite rings be viewing the ring on a human hand and change the metal from yellow to white gold. We know women and women love options so if you can't decide on one ring, choose a few and send them to your friends and families to have them vote on their favorite ring.
---
---