Kentucky Derby Fashion Essentials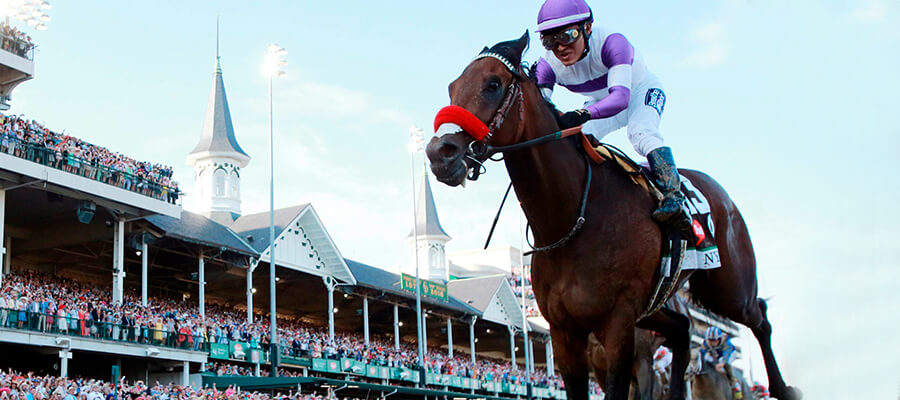 The Kentucky Derby is a chance for men and women to dress their personal best and set their inner Southern style free. Big bold hats that are beautifully ornate are only the start of recommended style suggestions for the highly-anticipated annual event. There are no set rules as to what constitutes appropriate 'Derby duds', but a good guideline to follow is keep the outfit simple and let the accessories speak. The crowning glory of any Southern belle's ensemble? A standout headpiece. The Kentucky Derby began in 1875, and it was originally modeled after European-style racing events. An event not to be missed, both American and British women alike wanted to wear their finest to the races — and in those days, that definitely included a hat. The tradition has remained, and at today's races the show of hats is almost as impressive as the show of horses. A showstopper of a hat deserves to be highlighted by showstopping jewels! A gorgeous headpiece acts as the framework to highlight a stunning pair of diamond or gemstone earrings. The perfect Derby earring should work in harmony with the headpiece, and will remain fashionable and fabulous long after the Derby's last moments. Our Derby inspired earrings feature fierce chandeliers, yellow diamond drops and classic clusters.
Yellow Radiant Diamond Earrings
Large diamonds are always hard to miss! A master craftsman's labor of love is overflowing in these dangling diamond earrings that feature two large radiant cut fancy light yellow diamonds totaling 16.54 carats. To complete the striking design, 300 iridescent round diamonds are set in platinum to mirror the sunrise glow of the stunning yellow diamonds.
---
White Pear Diamond Earrings
Diamonds are fragments of nature's wealth, and when complimented with the skill of a jeweler, the end result is exceptionally designed pieces we adore. These beauties are highlighted by two pear-shaped diamonds at 10.34 carats wrapped in a halo of diamonds. The pear-shaped drops are suspended from two round diamonds that are lined with a cushion-shaped diamond halo. This remarkable pair of earrings has a total carat weight of almost 12 carats!
---
Yellow Radiant Baguette Diamond Earrings
Classy and elegant, these gorgeous earrings showcase two radiant cut fancy yellow diamonds weighing 7.70 carats. The platinum and 18k yellow gold settings are adorned with tapered baguette diamonds and colorless round diamonds to complete the look of this exquisite pair of earrings.
---
Sapphire Cluster Earrings
These blue sapphire and diamond earrings are sure to make a statement with any ensemble! Finished in platinum, a cluster of iridescent pear-shaped diamonds are coupled with striking pear-shaped blue sapphires to create a unique look with a lot of brilliance.
---
Yellow Pear Diamond Drop Earrings
Highlighted by a pair of pear-shaped fancy light yellow diamonds totaling over five carats, these double drop earrings are sunny and sensational! The yellow diamonds delightfully dangle from two colorless pear-shaped diamonds to create a stunning pair of drop earrings. Completed in platinum and 18k yellow gold, 130 colorless round diamonds add a fabulous, sparkling accent as they wrap around the pear-shaped diamonds.
---
Diamond Chandelier Earrings
Add plenty of pizzazz to any evening look with this imaginative pair of diamond earrings! Shimmery feathers of entwined diamond strands are adorned with colorless diamonds that are micro set in 18k white gold. These fierce chandeliers have a total diamond weight of 5.58 carats.
---
LOOKING FOR MORE?
» Find more head head turning fashion in Super Jewels » Learn simple guidelines for choosing your own statement piece » Browse a selection of our stunning diamond earring collection!
---
Join our eNewsletter
Be the first to know about tips, tricks and trends in jewelry
Oops! We could not locate your form.
---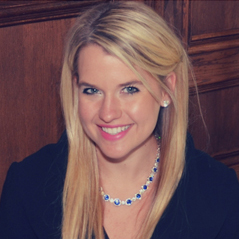 Jessica is our resident fashionista-in-chief and more formally our Diamond Department Manager. Helping guide our clients through life's big milestones by helping them find the perfect piece of jewelry to last a lifetime is what she loves best! She is a Graduate Gemologist who has been infatuated with jewelry since she was a little girl, spending countless hours at her grandmother's jewelry store. Have questions? Just Ask Jessica!