Custom Creation: Ceylon Sapphire Ring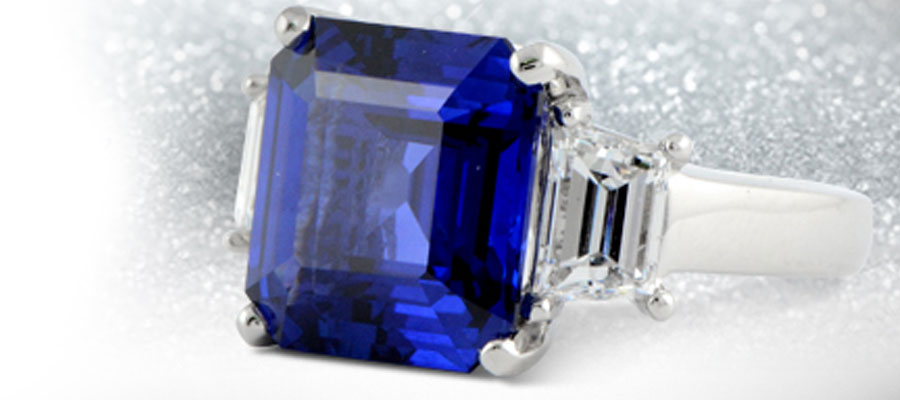 Since Ancient times, Sapphires have been regarded as the ultimate blue gemstone. The very name in Latin, "Sapphiru," means blue. Sapphires are the birthstone for September and are the traditional gift for the 45th Wedding Anniversary. No need to wait 45 years or be born in September to wear this gemstone. A gift of a Sapphire is said to represent a promise of honesty, loyalty and trust.
BOLD & BEAUTIFUL BLUE
Sapphires are found in many parts of the world, including Myanmar (Burma), Kashmir and Sri Lanka (Ceylon). You don't need to get your passport ready, some of the most prized Sapphires can be found right here at Wixon Jewelers! Sapphires come in a variety of colors ranging from deep velvety blue, to crisp cornflower blue, to fancy Sapphires which come in a rainbow of colors. Rich, velvety violet-blue Sapphires are the most sought after. Their true beauty is unparalleled. Each Sapphire's hue is individual and nuanced; no two are alike.

RESPONSIBLY SOURCED
For centuries, the island of Sri Lanka has been a key source for a variety of gemstones, including Sapphires. Mining on this small island is still done by hand using simple tools such as picks, shovels and baskets. Though quite time consuming, this method preserves the safety of the miners and environment.
OUR LATEST CREATION
The newest addition to the Wixon Custom collection is this 10-carat Ceylon Sapphire Ring design marries exceptional, hand matched gemstones with exquisite craftsmanship in a classic design that showcases the finest blue Sapphire Sri Lanka has to offer.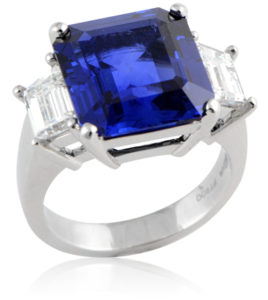 Set in a gleaming platinum ring designed to raise the gems above the finger, this 10.13 square step-cut Ceylon Sapphire is presented among two perfectly matched colorless step-cut trapezoid diamonds. Its deep intense blue color combined with its striking luster suggests the cutter was a true master of their craft.
---
LOOKING FOR MORE?
» Learn more about Custom Jewelry Design
» Read about Sapphires in our Gemstone Guide
» Browse our collection of Sapphire Jewelry
---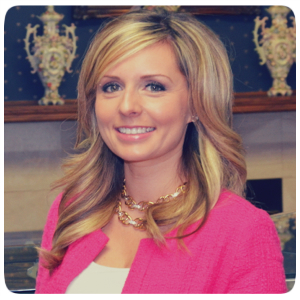 Amy shares her pearls of wisdom in her weekly column, Ask Amy. Her impeccable taste helps to select beautiful, current yet timeless looks for our clients in harmony with their own personal style. She believes that jewelry should have a story to tell about the person who wears it and is delighted to commemorate life's celebrations. If you have a question, just Ask Amy!