The Softer Side of 2016: Rose Quartz & Serenity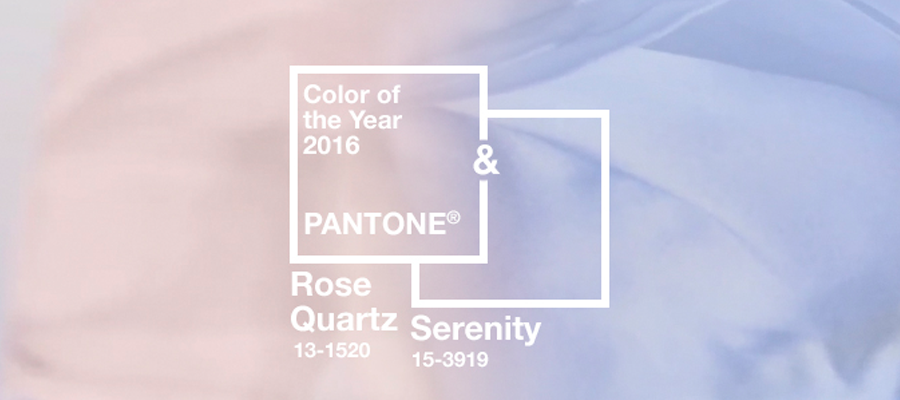 If you haven't already, it's time to say farewell to 2015's color of the year Marsala, and hello to Pantone's newest pick for 2016. For the first time Pantone has announced not one, but two colors of the year, Rose Quartz and Serenity. According to Leatrice Eiseman, Executive Director at the Pantone Color Institute, the blending of these pastel hues reflect a soothing sense of order and peace to combat modern day stresses. So move over nursery rooms, because these dreamy pastels are bringing a new sophisticated style.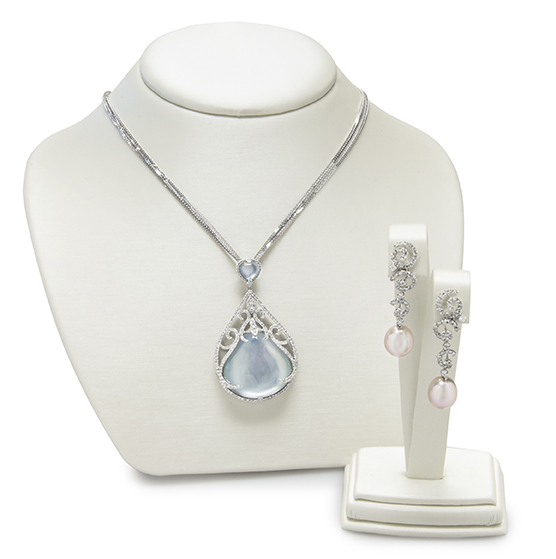 Rose Quartz
"The soothing, calming nature of colors in the Spring collections are led by PANTONE 13-1520 Rose Quartz, a persuasive yet gentle tone that conveys compassion and a sense of composure. Like a serene sunset, flushed cheek or budding flower, Rose Quartz reminds us to reflect on our surroundings during the busy but lighthearted spring and summer months."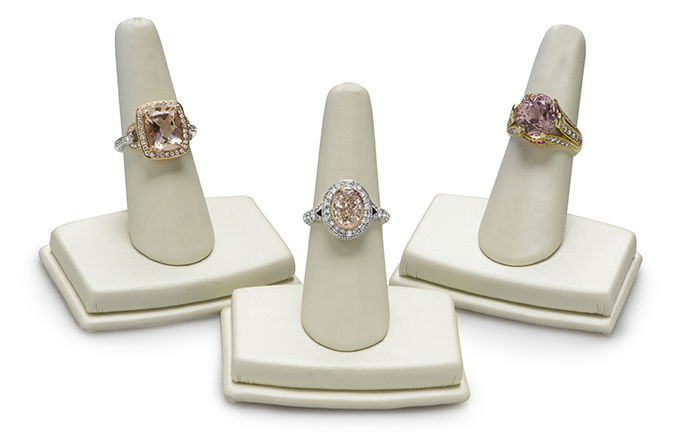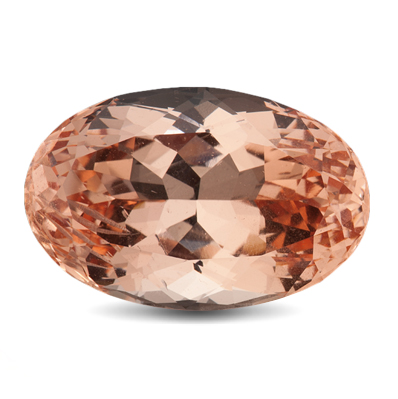 MORGANITE The peachy pink hue of Morganite exudes charm and tenderness. With its dazzling brilliance and soft colors of clear pink, peach, and hot fuchsia it's no wonder it is known as the stone of divine love. It's a gem that works as a bright and brilliant neutral, helping it compliment any ensemble. The versatile pink colors are truly brought to life once showcased against your skin.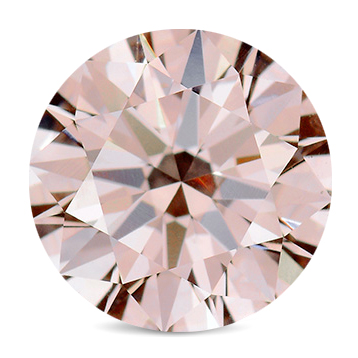 PINK DIAMONDS Fancy color diamonds have been celebrated throughout history as defining treasures of wealth and nobility. Pink diamonds are among the most alluring and the most rare. Out of the 133 million carats of diamonds mined yearly, the percentage of pink diamonds that weigh over a half-carat could fit in the palm of your hand! Ranging from the most delicate light pink to intense and vivid hues, these highly sought gems are perhaps one of earth's most beautiful accidents.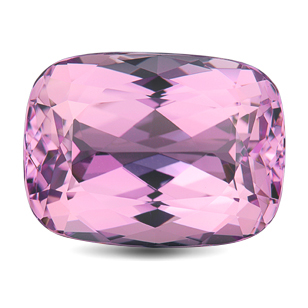 KUNZITE Another excellent representative for this year's color is Kunzite. Feminine and seductive, the delicate, tender hues are said to enhance your capacity for understanding and bestow inner peace.
Serenity
"Weightless and airy, like the expanse of the blue sky above us, PANTONE 15-3919 Serenity comforts with a calming effect, bringing a feeling of respite even in turbulent times. A transcendent blue, Serenity provides us with a naturally connected sense of space."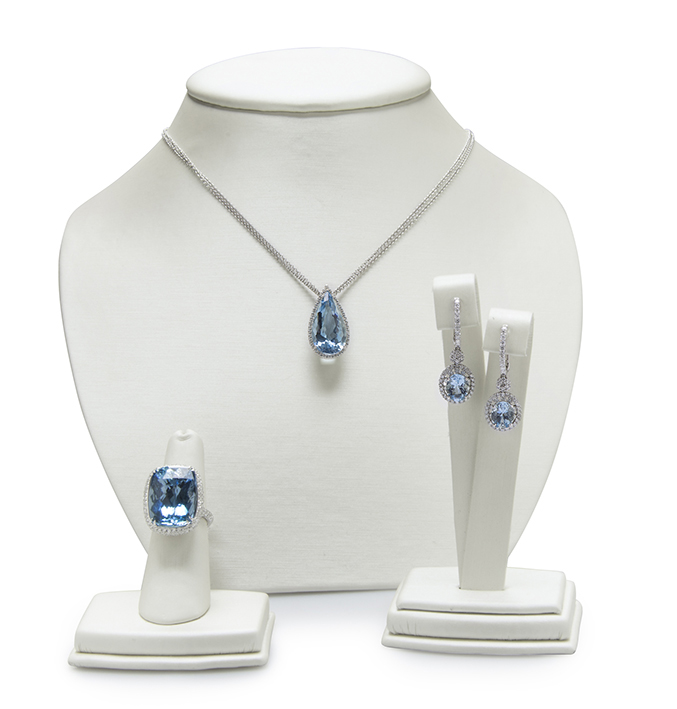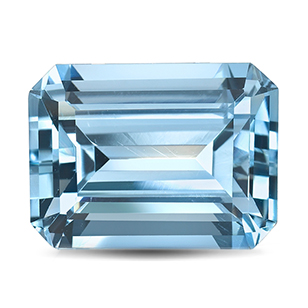 AQUAMARINE What better gemstone to embody the description of Serenity than the Aquamarine? For centuries, Aquamarine has been a symbol of youth, hope, health and fidelity. Named after seawater, aquamarine's fresh watery hue is a cool plunge into a refreshing pool. Just like the water and sky it resembles, Aquamarines are found in a range of blues; from pale pastel to greenish-blue to a deep vivid color. It was long thought that Aquamarine has a soothing influence on married couples, making it a good anniversary gift.
---
LOOKING FOR MORE?
» Find inspiration with the Top 10 Colors of Spring!
» Read more about the Allure of Color Gemstones
» Have questions about a particular gemstone? Ask Our Experts!