Jewelry at the 65th Emmy Awards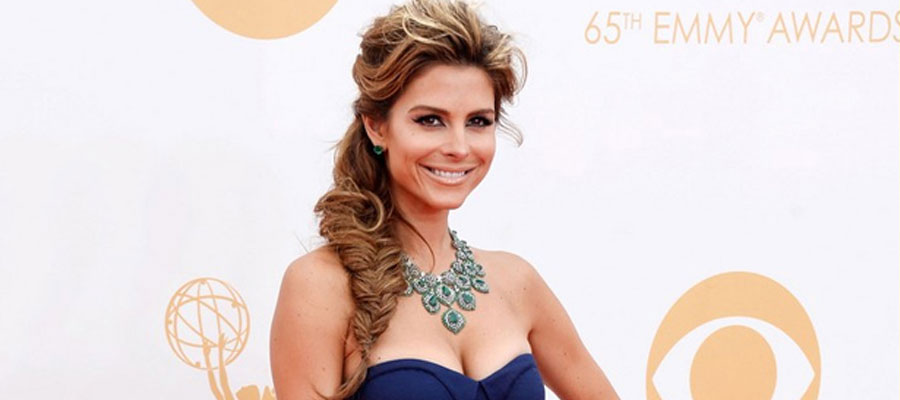 "While watching the Emmy Awards, I was in complete awe of the celebrities' jewelry. As someone who sees pieces like these often, I have to ask, do you have a favorite look from the night?"
-Kerri N. | Des Moines, IA
The Emmy Awards were held at the Nokia Theatre in Los Angeles on September 22 and they brought out plenty of stylish looks as stars dressed their best. Amongst the varieties of gowns and hairstyles, there were some popular jewelry trends and bold, statement pieces of jewelry. From Emeralds to diamonds, each star chose the gemstone that best fit their style. Here are a few great looks from Hollywood's most glamorous night, including some of my favorites!
EMERALDS
By far my favorite was the beautiful incorporation of emerald in fashion designs as well as into jewelry. Yes, the Pantone Color of the Year was well represented by many gorgeous green dresses, but it's the gem itself that was the real show stopper! Sarah Hyland, Christina Hendricks, and Mayim Bialik looked lovely in their emerald earrings.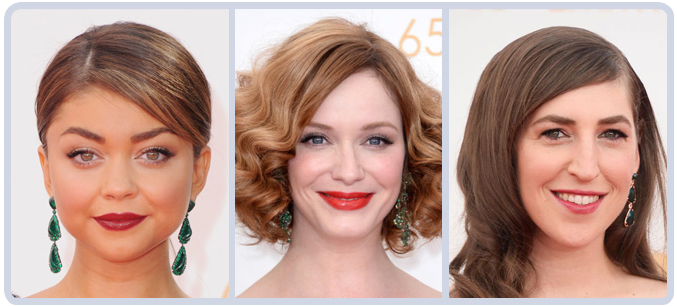 For me, it doesn't get any better than the jaw-dropping emerald and diamond ensemble worn by Maria Menounos.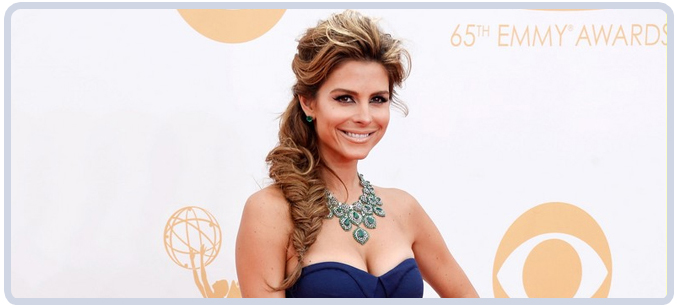 COCKTAIL RINGS
I was also pleased to see that the cocktail ring well represented on Sunday night. Maybe some of the stars read my column a couple weeks back about trends in cocktail rings? Ha, wishful thinking I guess. Zooey Deschanel sported this big bold Tourmaline ring on her middle finger that matched her ice-blue dress perfectly. Allison Williams looked perfectly polished in gold jewelry that remained simple letting her light pink topaz ring dazzle us all.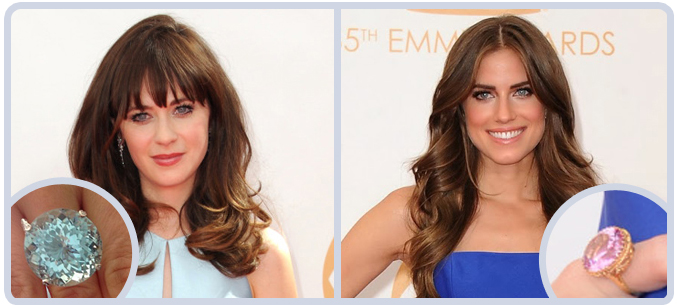 BOLD GEMSTONES
Who says less is more? More IS more… just look at Sofia Vergara. She had by far the most talked about look of the evening, and for good reason! She flaunted over seven million dollars in jewels including a 40-carat Emerald cocktail ring, an incredible 21-carat rose cut diamond ring, and drop earrings of over 100 carats of Emeralds, Rubies and Sapphires… oh my!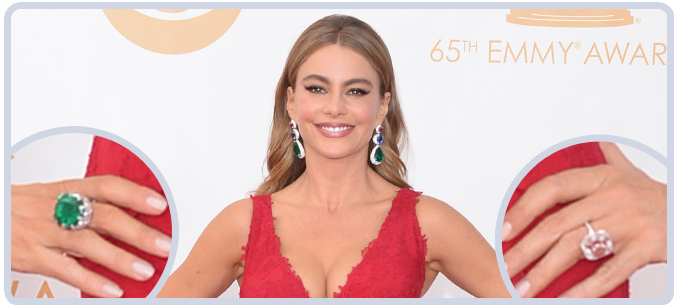 Diamonds
Diamonds are a girl's best friend if you ask Carrie Underwood. The red carpet welcomed Carrie Underwood and her 152 carats of flawless diamonds. Her ensemble included a one of a kind necklace, matching earrings and pear shape diamond ring totaling over $25 million.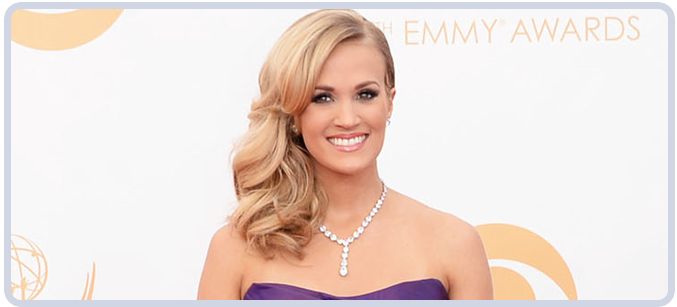 Sparkle Like the Stars!
You don't need your own red carpet to enjoy a new fabulous piece of jewelry. Here are a few pieces for you to try… Anna Faris' charming lizard brooch looked great on the back of her gown. Add a whimsical touch to a favorite sweater or crisp white shirt with this adorable natural Alexandrite and diamond brooch from OMI Privé.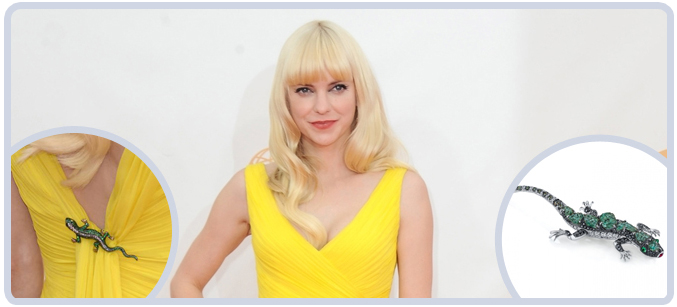 Jane Krakowski's carved turquoise earrings and ring were fun and flirty with her blue satin dress. Our turquoise and lapis earrings are the perfect way to achieve this color-blocking look.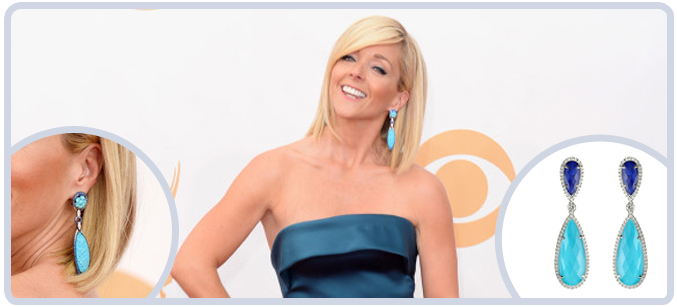 Anna Gunn's Opal earrings were amazing. We are currently working on our own pair of Wixon Custom black Opal earrings, stay tuned to be the first to see them completed!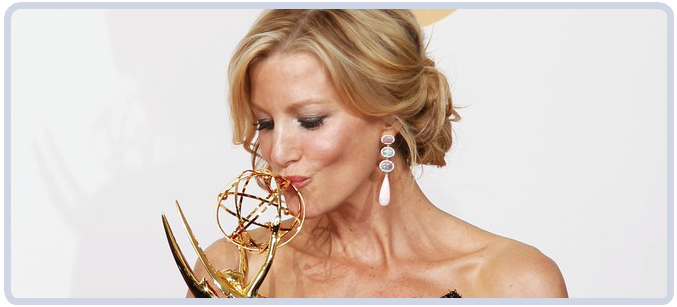 ---
---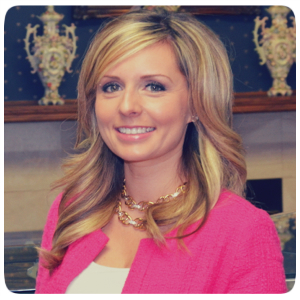 Amy shares her pearls of wisdom in her weekly column, Ask Amy. Her impeccable taste helps to select beautiful, current yet timeless looks for our clients in harmony with their own personal style. She believes that jewelry should have a story to tell about the person who wears it and is delighted to commemorate life's celebrations. If you have a question, just Ask Amy!