Make a Statement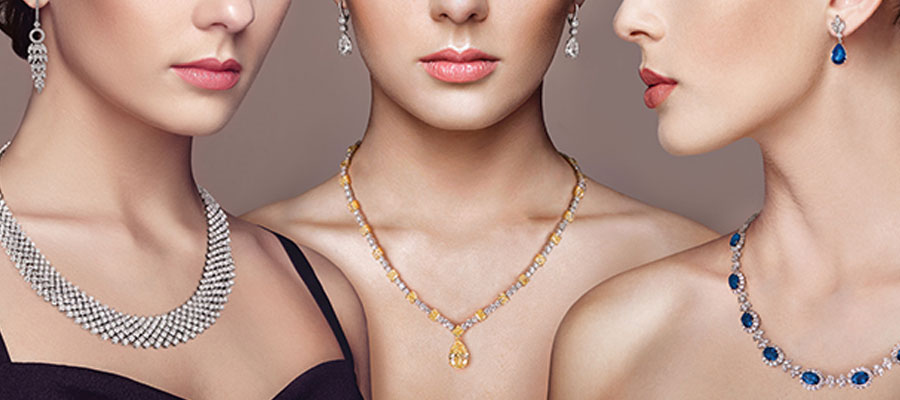 Ever day is a fashion show and the world is your runway. —Coco Chanel
Style is an outlet for creative self-expression, and for jewelry there is no piece more impactful than a notable statement necklace. These pieces are all about individualism. They are a reflection of one's personality and presence. The right statement necklace is designed to engage and delight the wearer, and is also near impossible for others to miss. Statement necklaces have been gaining momentum in the fashion industry over the last several years. Their recent surge in popularity is no surprise, as history often repeats itself in design and inspiration. Some of the earliest forms of jewelry were statement necklaces made of organic material such as shell or bone beads. From there, gold, diamonds and pearls became the choice selection dating back as early as the 16th century and the original "Pearl Girl," Queen Elizabeth I. The 20th century provided plenty of glitz and glamour. After all, who can forget Marilyn Monroe and "Talk to me Harry, tell me all about it"? Her iconic statement necklace in Gentleman Prefer Blondes encouraged women for decades to wear big and bold pieces. Another legendary statement necklace and fashion inspiration for many was Jackie Kennedy and her classic pearl strand. Jackie in her pearls is an image that captured the attention of jewelry lovers not only across the country, but around the world.
Fashion icons or former Wixon employees modeling their favorite statement necklaces?
Today's statement necklaces pull inspiration from many different eras, yet they all have one thing in common. Their big bold style is attention grabbing glamour at its finest. From chunky diamond encrusted chains, to rich and royal sapphire suites, there is a statement necklace for every person and every fashion point-of-view. There are a few simple guidelines to follow with these necklaces to help make your sparkling statement a success. One of the most important details is that the necklace should be the main event of any ensemble. The more elaborate the piece, the simpler the attire. With a bevy of wardrobe basics, even the most outrageously ornate necklace can be worn daily either dressed up or down.
With so many gorgeous options available, in a variety of styles, you're sure to find a piece that speaks to you. A collection can be built to include a stunning diamond collar, a suite of colored gems, big and bold layered pearls or even a simple oversized chunky gold chain. Each style has its own personality, and depending on the wearer, the mood or the day will have a place in any wardrobe. When wearing bolder pieces, it's important to keep the accompanying accessories a bit more reserved. Classic diamond studs, a beautiful watch or a timeless tennis bracelet will compliment the statement necklace without stealing the show. Statement necklaces are here to stay. As an integral part of daily fashion, they are being featured dressed up or dressed down. With a multitude of styles to choose from, there is a perfect piece for everyone and every occasion. Unlike other jewelry, these necklaces have inspired and united women to make sparkling silent statements where personality and self-expression reign supreme. The only question that remains is, what will your piece say?
---
VIEW THE JEWELRY IN THIS POST:
---
LOOKING FOR MORE?
» Read about the resurgence of bold gold styles.
» Make a statement with playful organic beads.
» Learn about the allure of a signature color piece.
---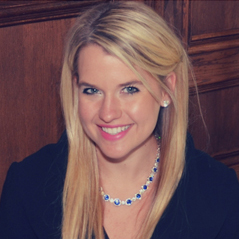 Jessica is our resident fashionista-in-chief and more formally our Diamond Department Manager. Helping guide our clients through life's big milestones by helping them find the perfect piece of jewelry to last a lifetime is what she loves best! She is a Graduate Gemologist who has been infatuated with jewelry since she was a little girl, spending countless hours at her grandmother's jewelry store. Have questions? Just Ask Jessica!