2015 Color of the Year: Marsala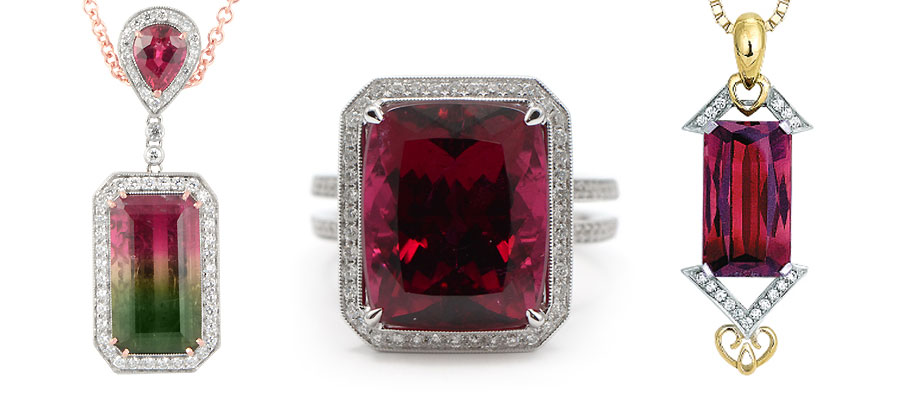 We say farewell to 2014's Color of the Year, the soft Radiant Orchid and welcome in the full-bodied, warm and flattering color of Marsala. Named after Italy's most famous version of fortified wine, Marsala is Pantone's Color of the Year for 2015. A naturally robust and earthy wine red makes for an elegant statement color when used on its own or as a strong accent to many other colors. Full of richness and bold shade, this hearty tone appeals to both men and women. The sultry and subtle Marsala is flattering against many skin tones. It's earthy, yet dramatic color give a look of sophistication and style. Marsala's versatile tone combines with neutrals in shades of taupe and gray but also pairs well with amber and golden yellows to turquoise, teal and blue hues. Whether you're going for a look of sophistication or hoping to make a bold statement, Marsala is perfect for you. Here are some pieces from our collection that feature the hottest color for 2015, Marsala.
RUBELLITE GEMSTONE RING
Make a statement with this Rubellite ring that features a stunning 11.64 carat cushion cut Rubellite gemstone. The white gold enhances the bold rich color of the gemstone while adding a cool tone over all. This piece could easily be paired with shades of turquoise, teal, and earthy greens.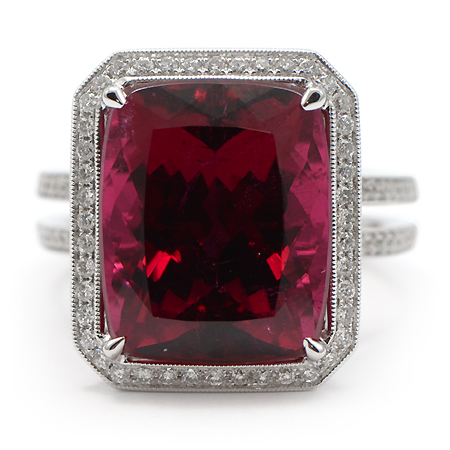 PINK TOURMALINE PENDANT
This Tourmaline pendant features a 10.62 carat pink Tourmaline set in both white and yellow gold making this a versatile accessory. The warm and cool tones can be combined with many color combinations.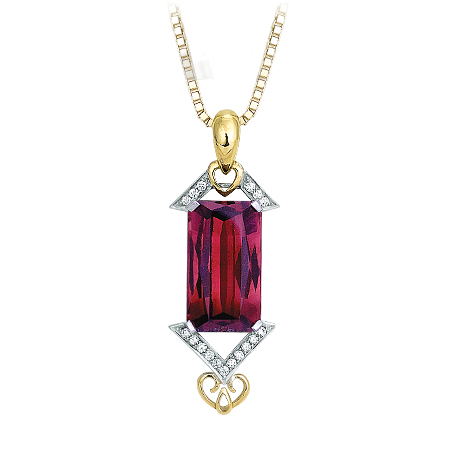 WATERMELON TOURMALINE PENDANT
This Wixon Custom pendant is the perfect example of "nature's color palette". The stunning 12.22 carat bi-color Watermelon Tourmaline features a rich, sultry watermelon color that seamlessly blends through a pale yellow into a deep green. The white and rose gold, along with the beauty of this gem, make this piece one you can wear with almost anything.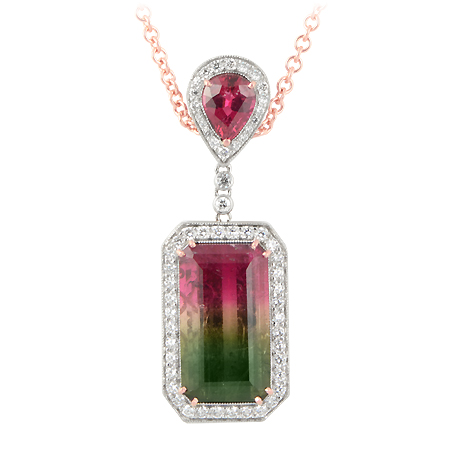 ---
Join our eNewsletter
Be the first to know about tips, tricks and trends in jewelry
Oops! We could not locate your form.
---