The Man Behind The Mic
An Interview with WCCO's Dave Lee
You can hear him every morning from 6am-9am, but if you ask me, his award-winning voice starts to sound better after 7am with a strong cup of coffee. He hit the airwaves 27 years ago on WCCO radio and has become a mainstay in the Twin Cities community as the host of WCCO Morning News on AM830. He's also been the voice of the University of St. Thomas football team, Gopher football and basketball, a fill-in announcer for the Minnesota Twins, as well as the television broadcaster for high school state tournaments in football and basketball. Who is this superhero that wakes up every morning between 3am and 4am to bring us up to speed on everything that we possibly need to know to start our day? The loving husband, devoted father, animal lover, sports junkie, car nut, and your friendly neighbor, Dave Lee! While Dave is multi-talented and wears many hats, word has it that his extensive collection of tennis shoes could only be rivaled by Imelda Marcos. Along with his darling wife Julie, Dave is also a huge fan of jewelry. This is how he came to be our good friend and the on-air ambassador for Wixon Jewelers. Putting on my only pair of tennis shoes, I was able to track down the illustrious Dave Lee and with a quick turn of the table, we traded places and I became the interviewer!
---
One has to wonder how did Dave get to be an Emmy Award-winning broadcaster in a major market? "I needed to make some money for college and my brother knew a guy at a local radio station. They gave me an on-air audition and kept me around. It was a nine-hour country music shift and I grew up a rock 'n' roller. However, I could still cash the check they gave me so there was no complaining. It was also less physically intense than throwing hay bales, picking potatoes or hoeing beets… all the things I had done every summer up until college. Eventually they needed another body to help them with all the sports they did and I volunteered. The money was horrible and the hours could be a grind, but it was fun and after college graduation, I just kept doing it. When you are passionate about something it never feels like you are going to work."
---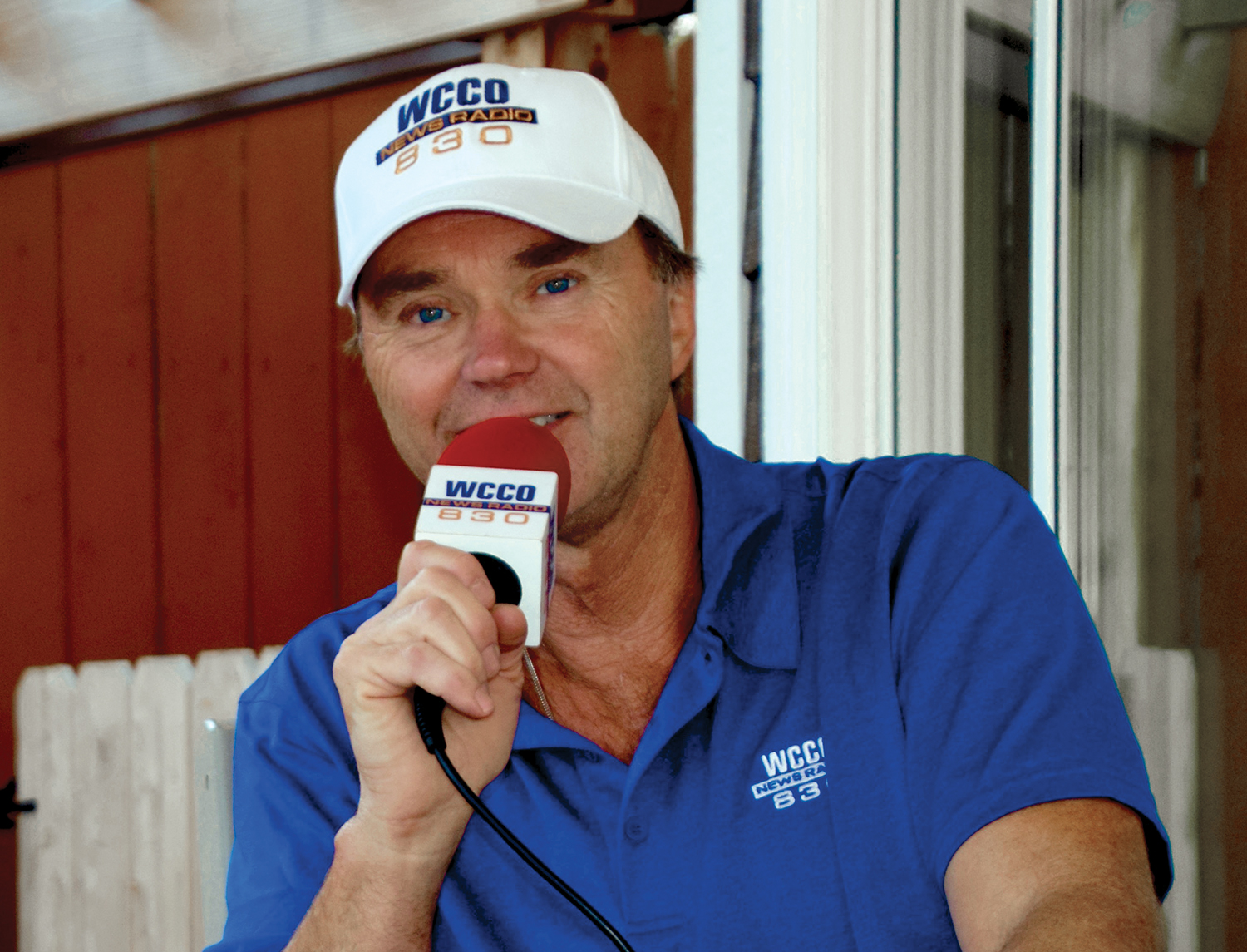 From the airwaves to the television screen, the multi-talented Dave Lee has become a staple within the Twin Cities community.
---
Dave's job allows him to rub elbows and interview everyone from celebrities and politicians, to athletes and ordinary citizens. With thousands of interviews under his belt, does he have a favorite interview? "Isolating one is challenging, but an hour-long conversation with one of my sports heroes, Bill Russell, is near the top. At the end of the interview, I briefly told him that we would watch him on TV with the Celtics most Saturdays and then go outside and play. We were inspired by those guys. Even though I was the diminutive one on the court and the smallest kid out there most days, I always had to be Bill Russell. Even on freezing winter days, when the ball wouldn't even bounce, I wanted to be Bill Russell. He was laughing pretty hard about it all. I desperately wanted to ask him for his autograph before he left that day but I just couldn't do it because I feared that it would destroy the sincerity of the interview. No picture and no autograph, but I smile every time I think about it. Another memorable interview was when Kirby Puckett was strikingly blunt the day he told me on the air that he was considering free agency."
---
Sometimes during a live broadcast, something unexpected happens, even when you're as smooth as Dave Lee. Let's just say Sid Hartman… "It was 6:40AM, in the opening of Sid's Sportscast and instead of discussing the hot sports story from the prior evening, he chose to talk about his night out. He told us that he had just witnessed the finest entertainer he had ever seen. He pointed out that he had never seen a singer that was this good and he had seen them all—from Frank Sinatra to Carole Channing—but this guy was the best! To say the morning crew was curious would be an understatement, so we asked him who it was. 'Engleprick Humperpink,' said Sid and then asked if we had heard of him. The response was, 'Are you kidding—Engleprick—who doesn't like him?! Most everyone has a Humperpink LP somewhere in their collection!'"
For those of you who don't get the humor… Sid butchered the name of English pop singer Engelbert Humperdinck. (You can check out a live performance of one of his popular songs, "Quando, Quando, Quand0" below. You won't regret it!)
---
When you've been around as long as Dave, you don't get the interview butterflies around important people like I feel when I'm talking to him. So why does a conversation with Dino Brugioni, a former senior official at the CIA National Photographic Interpretation Center and an expert in satellite imagery in strategic crisis situations still haunt Dave? "His book Eyeball to Eyeball was chilling. He was convinced at one time in the 1960s, during the Cuban Missile Crisis, that thermo-nuclear war was at hand and even had his family move out of Washington DC at the time because he feared it was imminent. From a personal standpoint, I grew up in a rural area, surrounded by the in-ground ABM missiles. We saw military vehicles frequently and began to take it for granted. When he told the story, I recognized the naivety in my youth and I suppose, in a strange way, became retro-frightened. I still have the book."
---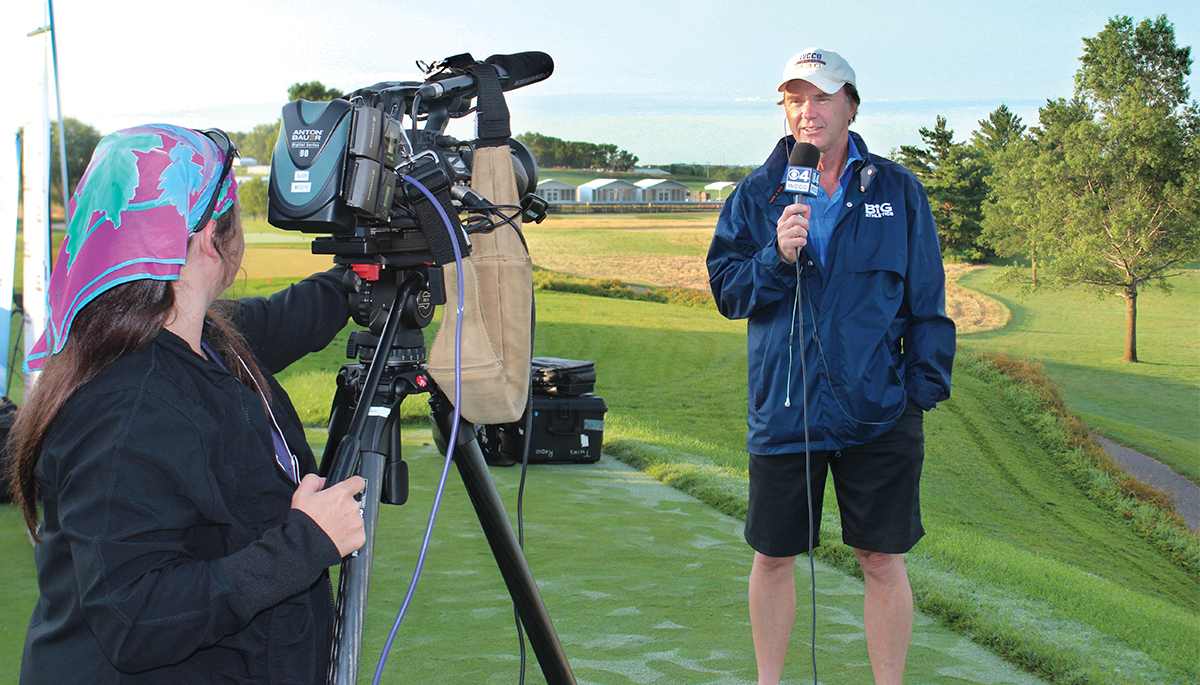 A great radio host doesn't simply get stuck in the studio day in and out. When you are as amiable and good looking as Dave Lee, the station wants you out and about on location—from State Fairs to Ryder Cups, and even across the globe. "My most memorable on-location broadcast was circa 1995 in Tokyo, Japan. We broadcast the morning show for a week from the United States Embassy when Fritz Mondale was Ambassador and during a time of heightened tension in the automotive business. We spent some time at Japanese manufacturers to discuss the situation on air, in addition to a number of global agriculture issues. A short time before we arrived, the unfortunate and unnerving Tokyo subway sarin attack was still a fresh and frightening story. Joan and Fritz were extraordinary hosts and Fritz remains a friend to this day. One of the heroes of the 1991 Twins World Series Championship team, Shane Mack, was playing baseball there at the time for the Yomiuri Giants. I had an opportunity to fill in on some play-by-play in 1991 for the Twins and worked the World Series Pre and Post Games, so I knew him and we had a chance to spend some time with him. Another highlight of that remote broadcast was visiting Akebono Tarō, a yokozuna, the highest rank in sumo wrestling. We visited his stable, where he lived and trained with other sumo wrestlers. We had the honor of being invited to lunch after the workout and he spent time on air as well. His popularity was off the charts in Japan; to say a Sumo of his stature was held in high regard was an understatement, but I'm not sure we realized it at the time."
---
Born with the gift of gab, Dave is funny, intelligent and a great practical jokester. Aside from having an amazing and supportive wife, the best part about Dave is that he is extremely down to earth and one of the nicest people you will ever meet!

---
Join our eNewsletter
Be the first to know about tips, tricks and trends in jewelry
Oops! We could not locate your form.
---