Jewelry Travel Tips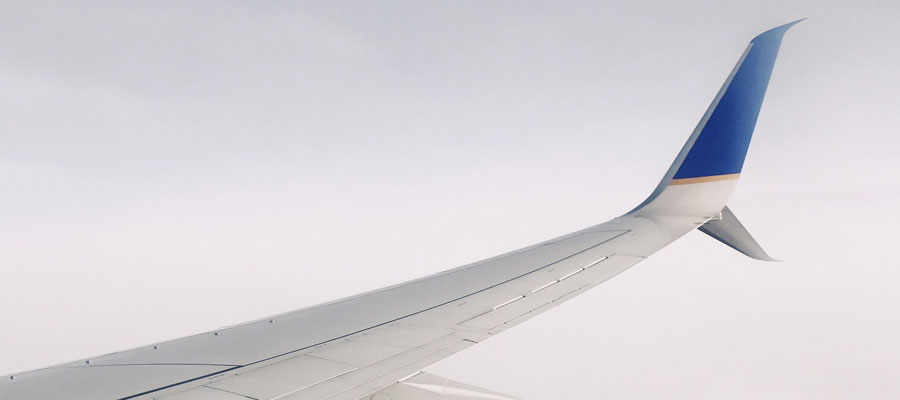 I'm once again heading out on another buying trip.  This one is to Switzerland to buy timepieces.  When I travel, I have a packing routine. I like duplicates of things and small containers. When I am ready for a trip, I can grab a few pre- packed accessory/toiletry bags that are ready to go. When I come home, I  re-fill or top-off so they are ready for the next time. It makes packing so much faster. I can concentrate on important things like clothes, shoes, and jewelry. Over the years I have come up with a few solutions for traveling with jewelry.
The Alcohol Prep
This is my favorite and I actually keep 2 in my wallet, you never want to look down at a dirty diamond!  The alcohol prep is a little pad soaked in alcohol sealed in a tinfoil pack.  Since 9/11, TSA does not allow much in carry-on liquids, I can't use that sacred allotment for a jar of jewelry cleaner.  Additionally, they leak; I haven't found a brand that the jar doesn't leak in luggage. I carry a half-dozen of these prep pads. Every morning I tear one open, wipe off my diamond stud earrings, clean the diamond tennis bracelet,  sapphire ring….you get the idea.  I even wipe the crystal of my timepiece. The alcohol removes the oils/shampoos/ food/ whatever on the surface and instantly dries without streaking! Wipe and toss. The diamonds sparkle.  You can buy them by the box at Walgreens or CVS.
The Button
The worst thing for any earring is to be scratched by its mate. If you have friction backs, you can take the post of one and thread it through one of the 2 loops on the mates friction back, once through, slide on this one's friction back. They are now hooked together and can't scratch; unless they are larger in size, or you have what I have on my earrings- the La Pousette back! This is a special disk that locks with a tiny hinge inside. My new method for these backs is the button. You need a large button, like one for a winter coat. The key is the spacing of the holes. Simply take your earrings, put the post through the hole, then put the back on. Voila!
The Zip baggie
I love these bags because they come in nice tiny sizes, you can see through them, write on them, layer them, and they are thick enough to prevent scratching.  If you have large earrings the above two methods won't work. The baggie will. Put one earring in the first bag, then put one in a second bag. Fold the excess bag over on the second one and slide the bag into the first bag. This keeps them together without scratching. Do you hate when your chains end up in knots? Try this, hold the clasp just above the zip and spread the chain apart. Carefully zip around the 2 pieces of chain. Keeping the clasp-end up and out of the pile will keep the chain from knotting. Bigger bags are great for timepieces, always wrap a cloth or a sock around the timepiece so the buckle does not scratch the case of the watch.
Jewelry Security Tips
Now I don't buy those fancy jewelry travel bags/pouches, which some are designed to help with scratching, others provide a big zipper, which spells disaster. The reason I don't use those is for security.
Divide and conquer! Keep some pieces here, some there. I don't want anyone to hit the honeyhole. I like my wallet coin purse for extra earrings. A zippered purse pocket for a timepiece, etc.
Never take off your jewelry to go through the check points!  Years ago, I got pulled aside to be checked and my jewels were sitting in the gray tub and the TSA lady would not let me retrieve it first.  To my horror I watched another passenger pick it up, just as I got to it.  When I grabbed it, she said she was going to bring it to me! Right. I don't take off my watch, I have worn huge watches, solid gold watches, you name it.
Walk exactly in the middle of the security arches.  If you get too close to one side, it will beep automatically, and you will be hand, um hand massaged by your friendly TSA.  I learned this from a chatty TSA officer…while I was being….massaged!  When I go through an airport, I don't know who 's observing me.
Hide your jewels. I always turn my rings over so the diamonds and or gems are facing inside my palm.  It looks to the observer that I am wearing a plain platinum band on my finger.  Necklaces are tucked inside my shirt if possible.  If I have on a long sleeve shirt or jacket, my watch is tucked.  Out of sight, and away from prying eyes. Save the glam for non-travel days.
Secure your jewelry. Sometimes it's fun to veer off the beaten path for a great adventure, not a great idea if you've got your jewelry on or with you. Check out the hotel safes, leave it behind if you're feeling adventurous.
Don't be a target. Pay attention, stand up straight, turn your head left and right, observe, walk with attitude.  Bent over, oblivious, on the cell-phone, distracted people, get targeted.
Bon Voyage!
---