Bridging the Gap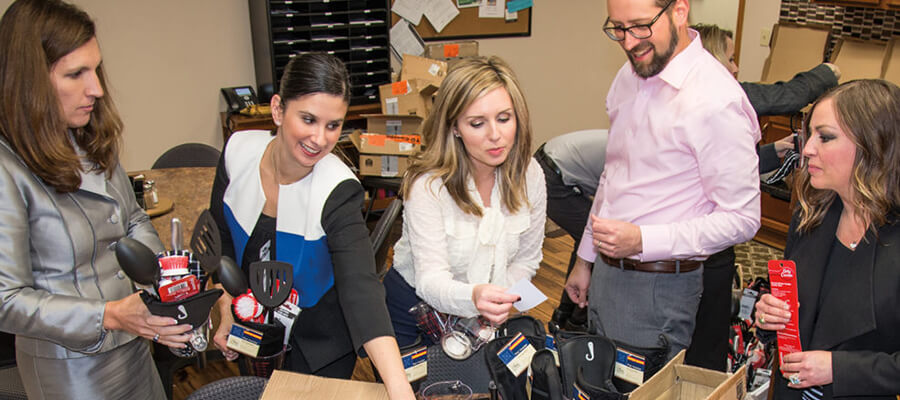 We've all witnessed the sheer exuberance of a child getting the best gift ever… only imagine it's not Christmas and it's not a toy. This all too common excitement is over a bed, and for the first time in his life an eight-year-old boy won't have to sleep on the floor. As a child of the Great Depression, Fran Heitzman, the founder of Bridging, knows all too well what it is like to be without. In 1987, Fran had an idea, he saw a need and he had a solution. What do you do with perfectly good furniture and household items that you can't use anymore? What do you do when you are trying to get back on your feet and you can't afford to buy beds for your children or a frying pan to make them dinner? How do you bridge the gap between those who have and those who have not? These questions were answered by Fran, and Bridging was born. Bridging's mission is to improve lives by providing quality furniture and household goods to those transitioning out of homelessness and poverty. Their humble mission is accomplished through donations from the community.
---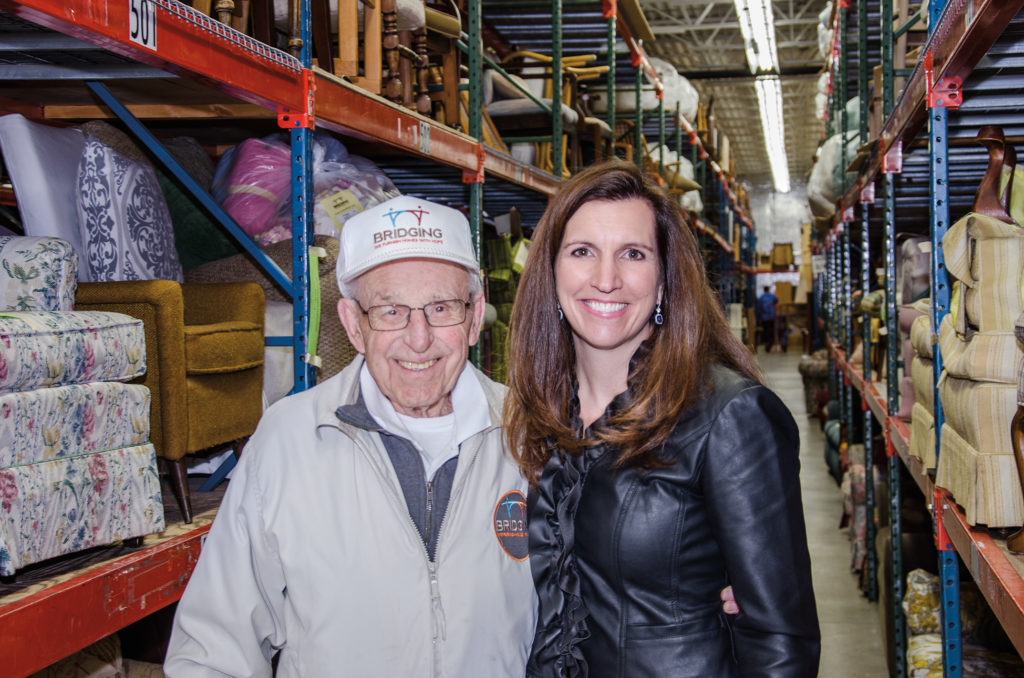 Hope Wixon with Bridging's founder, Fran Heitzman, on a recent tour of their Bloomington warehouse. When asked about his decades of service, Fran replied with a gleam in his eye, "I may not have a lot of money, but I'm the richest man in the world!"
---
Fast forward 30 years and you see an organization that has served over 80,000 households. Bridging is a very busy place; they currently distribute over 14 semi-loads each week to those in need in the Twin Cities community. Full of vim and vigor at 92, Fran still heads to the warehouse on a regular basis along with 30 paid staff members and nearly 6,000 volunteers donating 80,000 hours annually. Clients are referred to Bridging through a network of social services. Working with a social worker to assess their situation and needs, they set up an appointment at Bridging to take a shopping trip through the Bloomington or Roseville warehouse. Depending on their household size, they are allowed to choose a specific quantity of household items including chairs, sofas, dressers, tables, beds, dishes and other basic furnishings. Let it be clear, this is not junk. There are no broken, stained, or torn items here. Bridging takes pride in the appearance and condition of every item and how it's presented. The warehouse makes a graceful transition to a showroom, which is beautifully arranged as if you were shopping in a store. The clean and organized shopping environment inside Bridging's warehouse offers dignity and hope for a better future for their clients.
---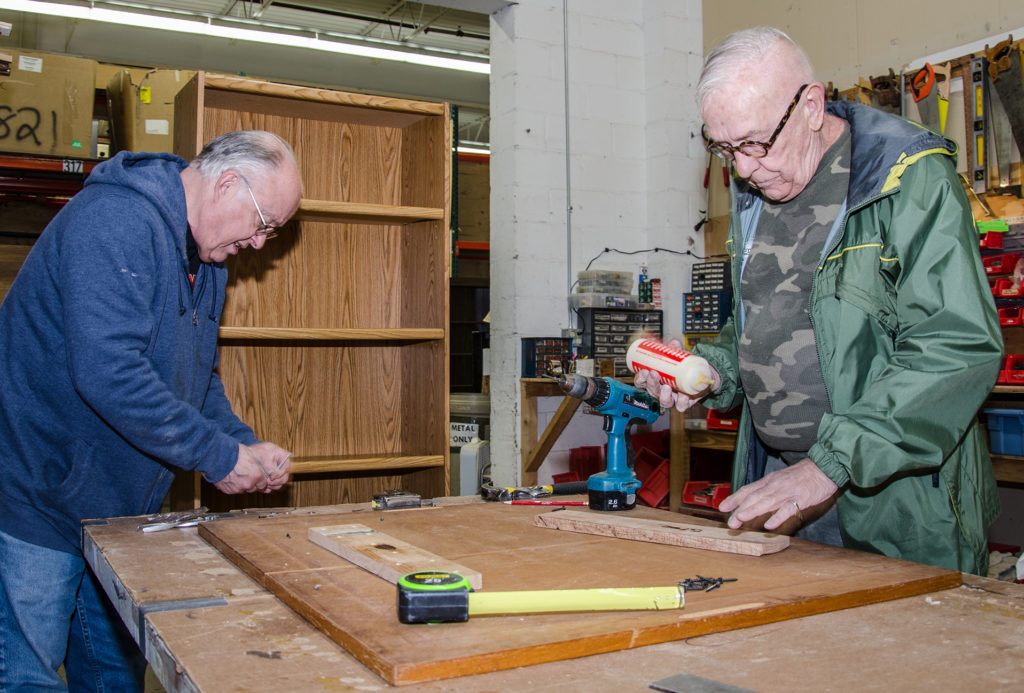 Volunteers in the Woodworking Shop are as creative as they are resourceful. Whether they are transforming an unmatched table leaf into a new coffee table, or building new legs to fix a broken chair, everything Bridging receives is put to good use.
---
To turn donations into clean, usable furniture and household items can be quite a challenge. This is where the volunteer force is critical. With a myriad of ages and skills, Bridging capitalizes on the talents of retired carpenters and electricians to hand-inspect every lamp and blender to make sure it is in safe and working order. In the carpentry area, broken handles are lovingly repaired and missing knobs replaced. It takes countless volunteers to clean and inspect every item. Volunteers match up and create complete sets of dishes out of multiple donations. Assorted sheets are also organized by size, style and color before being matched to create a full set of bed linens. All of this attention and effort give those walking through a feeling of being valued.
---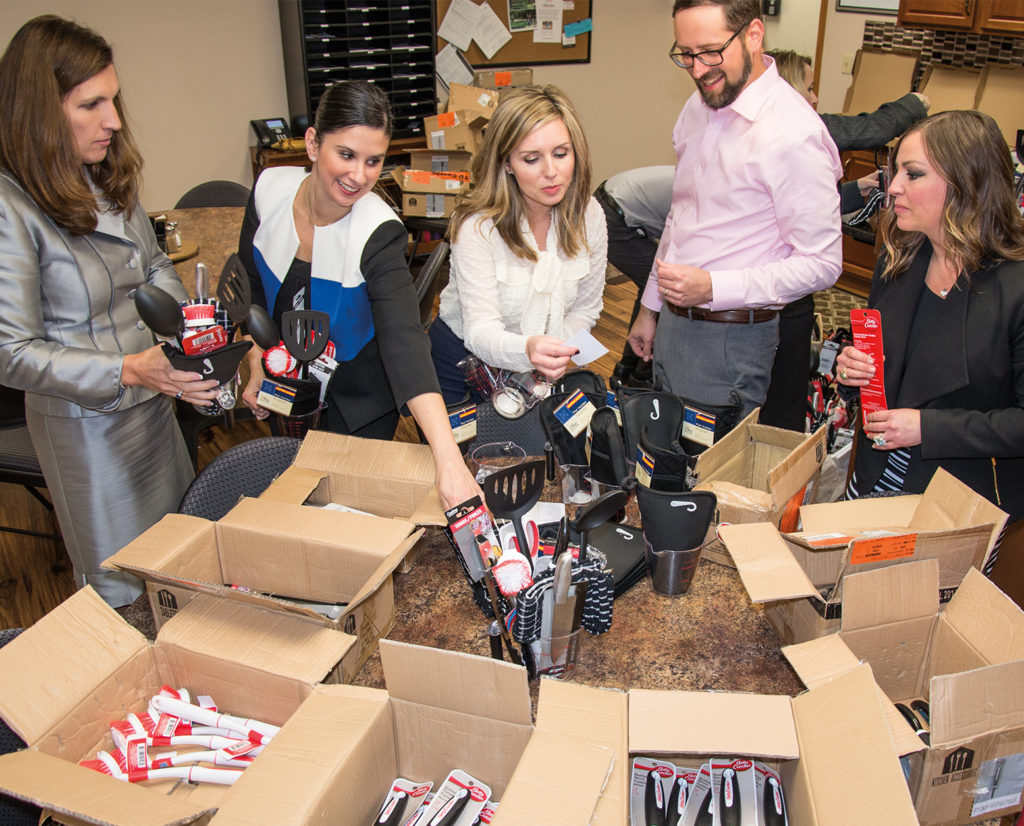 Having a simple can opener is often taken for granted, but even the most basic kitchen tools are a luxury for many. Hosting an essentials drive helps Bridging meet their need of 4,500+ packs of kitchen supplies per year.
---
Bridging is an incredibly resourceful organization with the ability to offer a new beginning for so many families. It is truly amazing! There are many ways you can help, both as an individual or a business, to touch the lives of our neighbors. The small things we take for granted every day have the power to impact our neighbors' lives in a very profound way.
---
GET INVOLVED!
» Find more information about donations and volunteering opportunities. » Learn more about the ways Bridging is making a difference in your community.
---
---