1. Diamond Stud Earrings
From casual to couture, diamond stud earrings are the perfect accessory for any occasion! Elegant diamond studs are a staple in every jewelry collection as they can easily be dressed up or worn casually with jeans. She can even switch up the look of her studs with earring jackets to get a whole new look. 
SHOP: Diamond Studs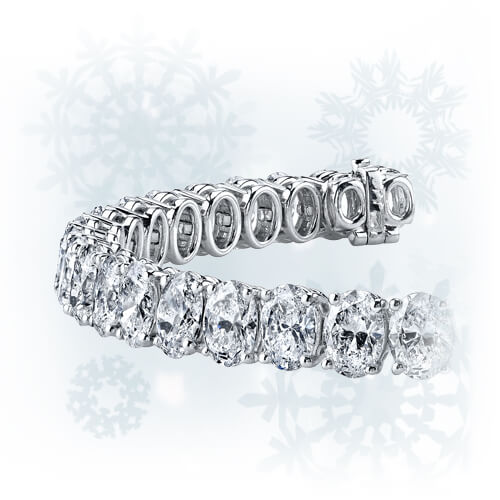 2. Diamond Bracelet
The stunning beauty of a diamond tennis bracelet will get attention like nothing else can. The allure of a perfect line of diamonds set in a beautiful bracelet will light up any room she walks into. Both versatile and eye-popping, the right tennis bracelet is an essential piece of jewelry in a woman's collection.
SHOP: Diamond Bracelets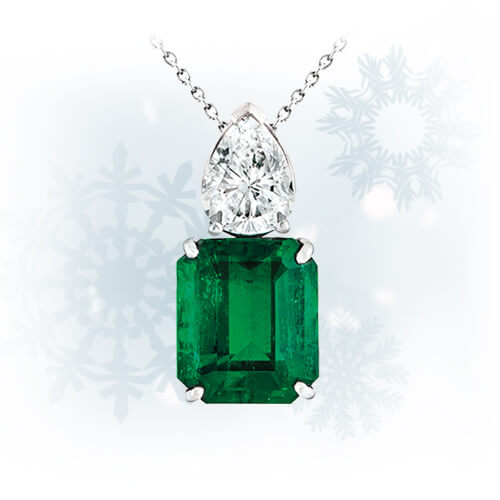 3. Everyday Pendant
As a versatile piece of jewelry that can be worn every day, a beautiful pendant can make a statement worn on its own or layered with other necklaces. Whether it's a classic diamond solitaire or her favorite color gemstone, a beautifully designed pendant is a perfect daily reminder of your love.
SHOP:  Diamond Pendants   |   Gemstone Pendants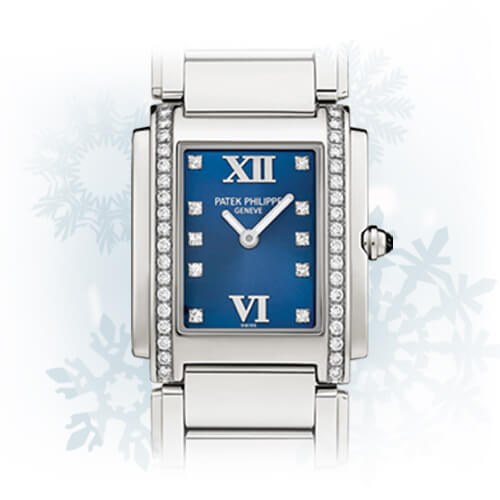 4. Fine Timepiece
Fine watches were considered a 'man' thing for many years, but in recent years, the top watch brands have recognized the importance of fine watches for women. It's something she might not consider purchasing for herself, but it will surely end up being one of her most worn and coveted pieces.
SHOP: Timepieces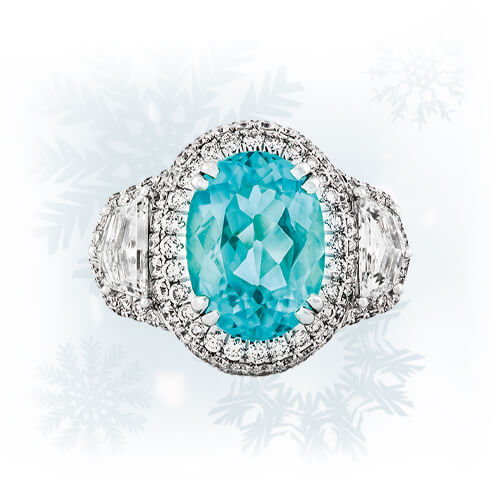 5. Color Gemstone Jewelry
Women like to express themselves and make a lasting statement which is why a signature color gemstone is a must-have in her jewelry collection. Whether it is a classic blue Sapphire or a fiery Ruby, the right gem in the right color on the right person is a remarkable thing!
SHOP: Color Gemstones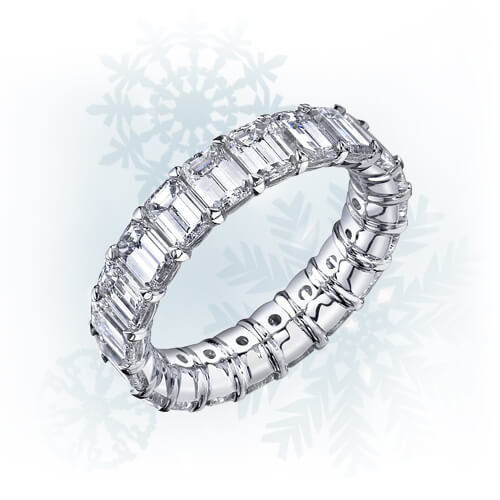 6. Right Hand Ring
This ring defines her personality. It can be classic or contemporary, feature diamonds, big bold color, or sleek and stackable for her to wear with other rings. Whether you choose her birthstone, diamonds, a gem in her favorite color, it's sure to become her signature piece.
SHOP:  Diamond Rings   |   Gemstone Rings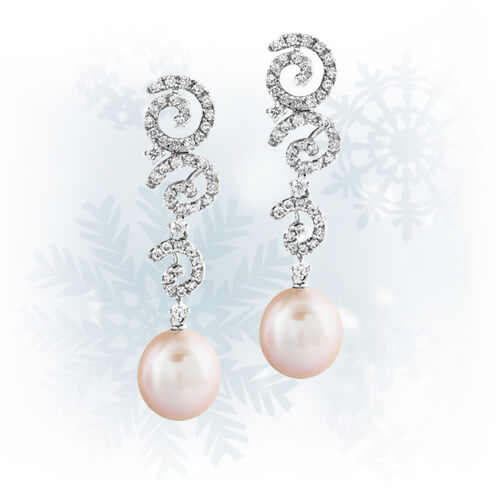 7. Pearls
An ensemble of pearls is an iconic must-have since pearls continue to be a staple in a woman's wardrobe. With styles ranging from sexy Tahitian pearls to glamorous yet subtle white South Sea pearls, the options are endless. These pieces are timeless and sure to be adored by your special lady.
SHOP: Pearls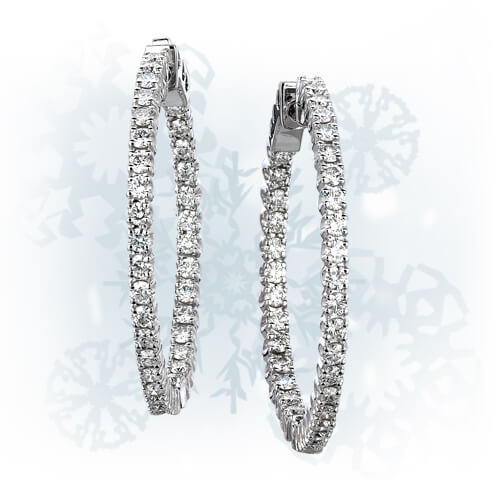 8. Diamond Hoops 
Ideal for any occasion, diamond earrings add the right amount of sparkle to any ensemble! They are versatile and elegant, which makes diamond earrings the ultimate accessory for showcasing her personal style. From a classic hoop to a unique design, we'll help you find the perfect pair to suit your sweetheart's style.
SHOP: Diamond Hoops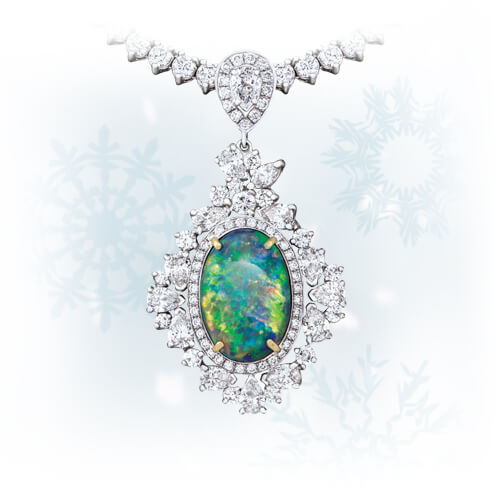 9. Special Occasion Jewelry
Prince Charming, it's okay and encouraged to go over-the-top for a special occasion piece of jewelry. An indulgence in elegance, this piece should be an attention grabber that may only be worn several times per year. A piece like this will make her feel like Cinderella every time she puts it on.
SHOP: Special Occasion Pieces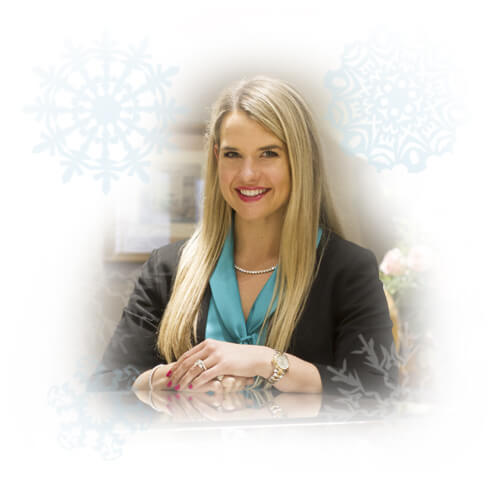 10. A Jewelry Expert (to ask for help)
Our friendly and knowledgeable team, with your help, will figure out the perfect gift! We'll give suggestions based on a few simple questions about your loved one. Tell us about her hobbies, her fashion interests, and what's currently in her jewelry box. From there, we'll help you give her a gift so perfect that you'll be giddy with excitement until Christmas arrives!
Questions? Ask our Experts!