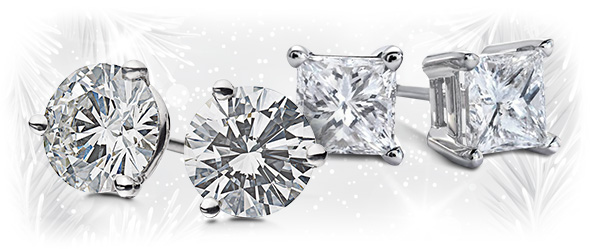 1. DIAMOND STUD EARRINGS
An absolute must! Ideal for any occasion, diamond studs add the perfect amount of sparkle to every ensemble. They can be an understated classic or elevate any look with a touch of glamour.
» View: Diamond Studs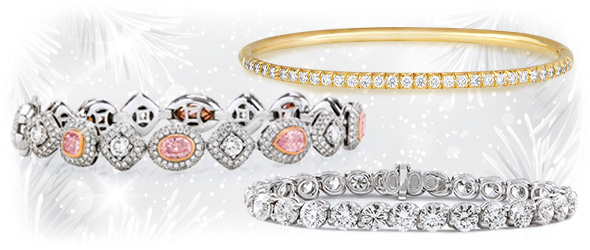 2. DIAMOND BRACELETS
The most well-known is the diamond tennis bracelet, featuring perfectly matched diamonds arranged in a single line. Alternative options include diamond bangles, cuffs or line bracelets showcasing fancy shaped diamonds.
» View: Diamond Bracelets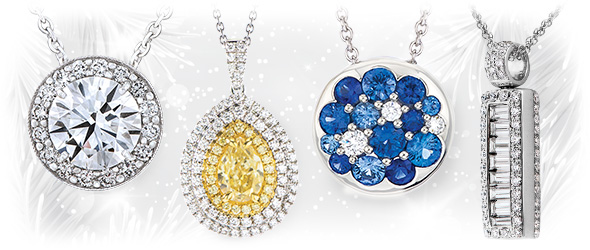 3. AN EVERYDAY PENDANT
A beautifully designed piece made to be worn around the clock. An ideal option for this is the classic diamond solitaire pendant; perfect on its own or worn layered with other pieces.
» View: Diamond Pendants
» View: Gemstone Pendants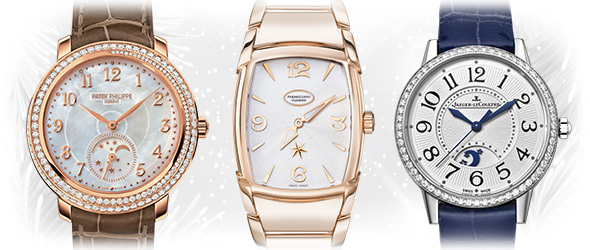 4. AN EXCEPTIONAL TIMEPIECE
For men and women both, a fine Swiss timepiece is an essential investment. It should be a statement piece which reflects taste, style and stature.
» View: Timepieces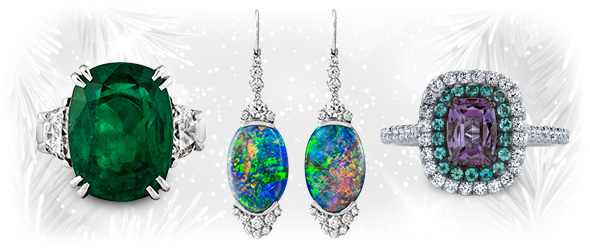 5. A FABULOUS COLOR GEMSTONE
A signature piece of color is all about self-expression and making a lasting impression. There is no such thing as going too big with color! Colored gemstones are available in every hue imaginable, and are so much more desirable than 'just a birthstone.'
» View: Gemstone Jewelry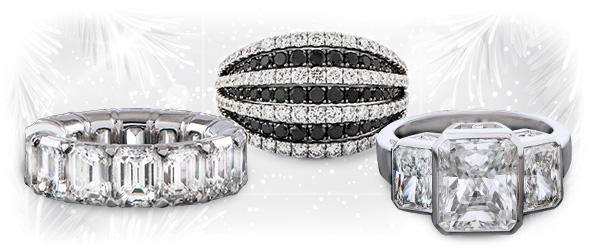 6. RIGHT HAND RINGS
All about personality, this ring can be classic or contemporary, big and bold or sleek and stackable. Large diamonds in alternative shapes and colors have also become the go-to for jewelry connoisseurs.
» View: Diamond Rings
» View: Gemstone Rings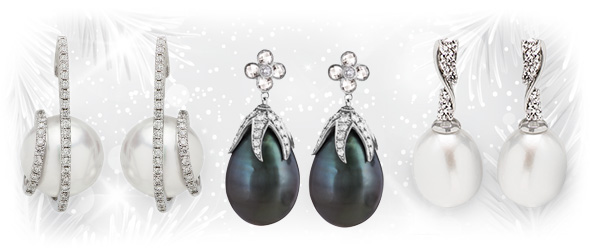 7. PEARL ENSEMBLES
These are an iconic must. Styles range from sexy Tahitians to glamorous and demure white South Seas. Pearl options are endless. The most classic is the traditional Japanese Akoya pearl. Simply stunning, this style is truly the definition of timeless elegance.
» Learn about: Pearl Jewelry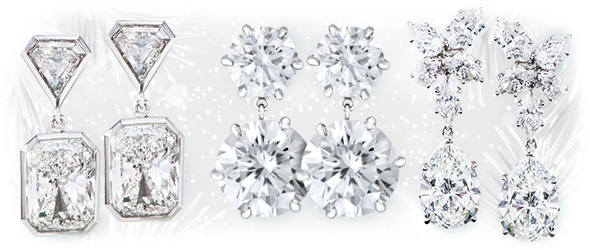 8. DROP EARRINGS
An alternative to the stud, a drop earring leaves room to play with style and design. Popular options are hoops that feature diamonds on the inside and out, or drop diamond jackets worn with the classic stud. A simple earring switch can transform any outfit.
» View: Diamond Earrings
» View: Gemstone Earrings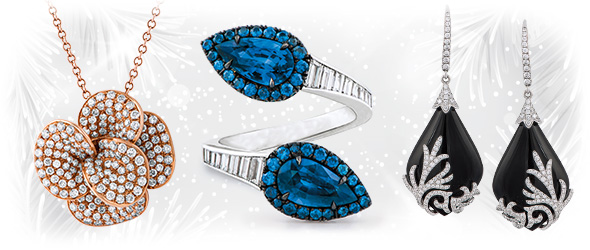 9. A FUN FASHION PIECE
Not every piece of jewelry needs to be serious! Mixing and matching different metal colors is a fun way to incorporate current trends with treasured classics. Light and wispy free-form pendants, mixed metal stackable bracelets or bold gold statement pieces are only just the beginning for fun fashion.
» View: Fashion Jewelry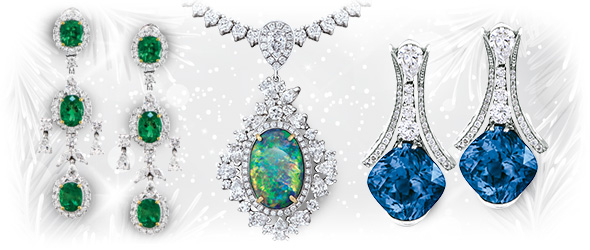 10. A SPECIAL OCCASION PIECE
Go over-the-top for a special occasion piece! This should be an attention grabber that may be worn several times a year. A stunning diamond riveria, an embellished cocktail ring, or glitzy elongated earrings are only a few of the fabulous options.
» View: Special Occasion Jewelry
Having trouble finding the perfect gift?
Our friendly sales associates are extrememly knowledgable and will help you find the gift of her dreams to make this a Christmas she'll always remember!