The Wixon Experience: Vol. 5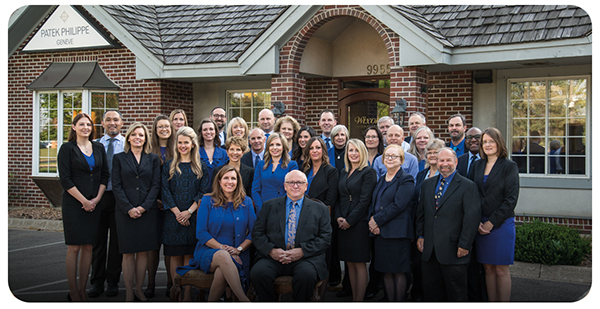 My most prized possessions are family photos. I love to flip through albums or stacks of old photos and take a trip down memory lane. It's not always an old photo that brings me delight, sometimes the photo jogs my memory and I do an "Oh, I almost forgot about that!" In today's digital age, we take far more pictures than ever before, but do we print them out and go back to look at them? Or do we just accumulate files? Photos allow us to pass on stories and memories just as our ancestors did before this great invention. What pictures are you leaving to pass on? This issue is packed full of memories—making new ones and recalling old ones.
Looking back, I came across a photo of our lead goldsmith Barry from 1998. He started here fresh out of college with long, flowing hair. Fast forward nearly 20 years to the picture with him and his bus and you'll find a more streamlined coiffure. Some of my favorite photos are from new adventures. Check out the amazing ocean shots from the Talisker Challenge or dive below the ocean's surface with Jason Heaton. Regardless of what event you are trying to capture, take time to share it. One of my most cherished photos is of my Grandmother in her farmhouse kitchen, maneuvering far too many dishes into a tiny oven on Thanksgiving. It transports me back in time; I can smell the gravy as I watch her making roses out of radishes, and she's wearing her favorite pair of earrings.
Patek Philippe, a family owned watch company, says you never actually own one of their timepieces—you're merely taking care of it for the next generation. What do you want to pass on? Many of our clients pass down a timepiece, a favorite ring or other piece of jewelry to their children. My recommendation: have someone take a picture of you wearing the item. Write a handwritten note with the photo about why you want them to have this piece and what makes it special to you. As a sentimental fool myself, I'd cherish the picture and note just as much as the jewel.
We hope you enjoy this issue and we look forward to seeing you!

Stop by to get your own copy in store or fill out the form to receive the latest issue in the mail!
The 2018 Issue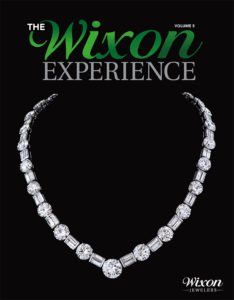 ---
ON THE COVER: Classically modern, this extraordinary diamond necklace speaks for itself. Featuring over 59 carats of diamonds, this platinum diamond Riviera necklace sparkles with 31 GIA-certified round brilliant cut diamonds alternated between 64 baguette diamonds.
---
Featured Articles:
DESIRE: Pink diamonds are among the finest and rarest diamonds in the world.
TRUE BLUE: With their vivid and saturated color, top-quality sapphires are beyond prized.
KOHLER WATERS SPA: Revitalizing body and mind at the Midwest's finest relaxation destination.
HOPRAH: A collection of Hope Wixon's must-have items for the great outdoors.
TIME FLIES: The Rolex Sky-Dweller perfectly blends mechanical sophistication and ease of use.
LEGENDS OF THE LAKE: The rich tradition and competitive spirit of yacht racing come to Lake Minnetonka.
A GIFT FROM THE HEAVENS: Adorned with cosmic material from outer space, these watches are out of this world.
THE MODERN WOMAN: In today's fast-paced world, a woman can never have too much time.
BACK TO SCHOOL: A studious group of watch collectors receive a first-hand education in watchmaking.
BRIDGING THE GAP: For 30+ years, Bridging has brought hope and stability to thousands of local households.
---