Well Suited: Watches in the Business World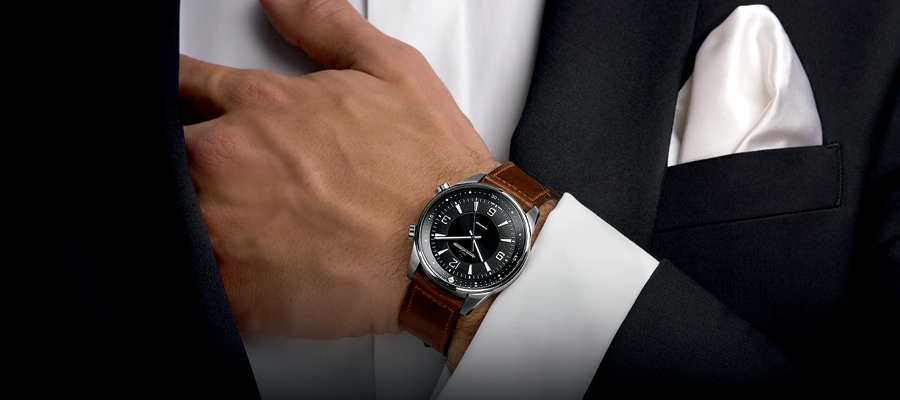 A watch collector's perspective on acquiring and wearing watches in the business world.
I've been very lucky to have Wixon Jewelers' Aaron Talbert help guide my watch collection over the years. As a professional college consultant, I work with families across the United States regarding completing college applications for highly-selective colleges. My initial meeting with families is crucial, the appearance of professionalism matters, and the only piece of jewelry I wear besides by wedding ring is my watch. For this reason, watches have been important for much of my professional career. Since founding ScholarEdge in 2000, I've been very focused on watches as just one way of conveying a professional appearance. I started off collecting watches, as I suppose many people do, by purchasing timepieces based purely upon appearance. When I started buying watches, I could have cared less about complications or in-house movements. I also, sadly, didn't focus on the practicality of those watches. But Wixon really has done a great job in teaching me some important lessons and helped me to build my small but much-beloved watch collection.
Thin for the win
I am meeting clients all the time. When you're wearing long-sleeved shirts some of the very popular larger watches can really get in the way of not only casually glancing at your watch, but can also lead to a visibly large "bump" on your wrist when your shirt cuff is exposed. I know that many people love big watches, but I think every business person should invest in a great, thin, and elegant watch. I think the thinner watches such as those offered by Patek Philippe (I love the Calatrava line) simply offer more versatility in a business setting.
It's all about timing
One thing I've learned is that (a) every man should own a chronograph, and (b) just don't expect to actually use the "stopwatch" feature very often. I know that some of the best watches in the world are chronographs. I own a few of them. But I didn't find that I really used the timing feature of my chronographs very often. In fact, the necessary extra heft and size of these watches over time tended to bother me. I still own and love chronographs. They are beautiful and belong in every collection, I just don't use them very often in a business setting. That is my personal preference, I know, but it should be part of the conversation before buying a watch for business purposes.
A well suited companion
I often thought that it would be complete craziness to wear a watch like a Patek Philippe to the beach or to go hiking. I was wrong. I learned through Aaron that a very well-selected collection of watches, even from a high-end watchmaker like Patek, can really give you a wide scope of things to do with the watch. I wouldn't take a Patek annual calendar to Waikiki Beach, but I have swam in Hawaii with my Patek Aquanaut because it is equipped with a rubber strap, is water resistant, and still manages to exude a sophistication that many other watches can't match. Amazingly, it does a terrific job of providing a sophisticated casual look even when not with clients, and I don't have to switch my watch when putting on a suit to meet families for college counseling.
Most importantly, be sure you actually wear your watches. I have many friends that enjoy collecting fine wine, and they literally let their bottles hide in their cellars. My friends rarely drink these fantastic wines. One thing that watch enthusiasts share, I think, is an appreciation of a beautiful watch as functional art. A great watch doesn't do much good sitting in a safe deposit box all the time. Buy watches that meet your lifestyle and enjoy it. The good news is that Wixon carries all of the very best of them (e.g., Rolex, Patek, Parmigiani) that suit virtually any business environment at many price points to meet almost any budget. Happy searching!
---
By Jason Lum—a Wixon Jewelers client and an avid watch collector. A graduate on full scholarship to MIT, Harvard and Berkeley, Jason serves as America's top private college consultant with clients across the United States and internationally through his company, ScholarEdge. His work with students has been profiled by USA Today, Bankrate.com, CNBC, and US News & World Report. He can be reached at jason@scholaredge.com.