Watch Care and Cleaning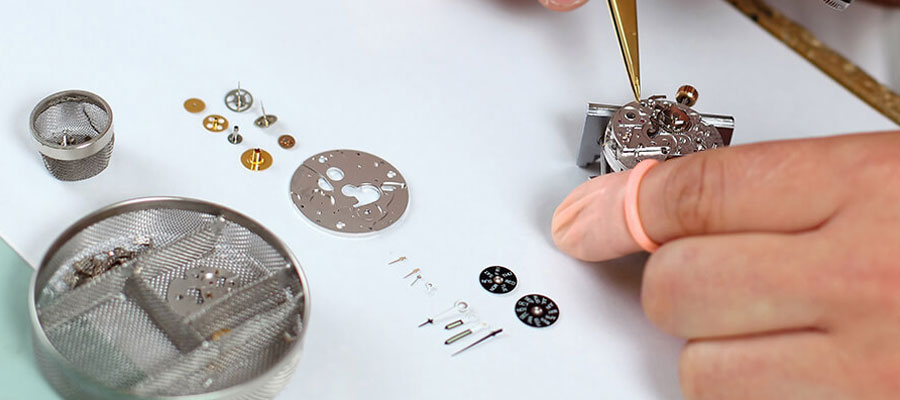 Question:
"My wife bought me a new watch as a gift from your Watch Fair last weekend. What advice can you give me on how should I care for it?"
-Greg B. | Wayzata, MN
Amy's Answer:
Congratulations on your new timepiece, Greg! Many people don't realize that watches require the same amount of attention as fine jewelry and there are some rules that should be followed. Here are a few simple care and cleaning guidelines to keep your timepiece in tip-top shape.
GENERAL CLEANING
Seeing as timepieces and jewelry require similar amounts of attention, I recommend that when you bring your rings in to be inspected and cleaned, have your timepiece done as well. Our in-house watchmakers will clean the bracelet which will remove the dust and dirt that can get trapped in between the links. To keep your timepiece looking its best in between visits, clean the bracelet often using an old toothbrush and rinsing it under warm soapy water. Be sure the crown of the watch is fully secured during the cleaning to prevent moisture damage to the movement. If your watch has a strap made out of leather or another material, you should clean only the watch case and not the strap. If your watch is not water-resistant, or you're not sure, do not immerse it in water. Clean the case with a soft slightly damp cloth and then dry.

Never wind your timepiece when it is on your wrist. It can bend the crown.
CARE FOR MANUAL WIND MOVEMENTS
For timepieces with a hand-wound mechanical movement, be sure to wind the watch once a day. It's important to note to be careful so that you don't over-wind the watch. Stop winding the timepiece as soon as you feel resistance; this indicates the spring has reached maximum tension. A complete service is recommended to be performed every three to five years for manual wind timepieces to maintain accurate time-keeping ability.
CARE FOR AUTOMATIC MOVEMENTS
If you own a watch with a self-winding mechanical movement, be sure to wind the watch every week even if it is worn daily. This ensures that the mainspring has built up a sufficient power reserve and will function properly. Service on automatic watches is recommended every five to seven years and will extend the overall life of your investment. To learn more about servicing your mechanical timepiece, visit our website.

Always make sure your winding stem is screwed down. This will prevent water and dust from getting in.
CARE FOR QUARTZ MOVEMENTS
Timepieces with a quartz movement are powered by a battery and will need to be replaced when the battery dies. Be sure to stop by and have the battery replaced either before or shortly after the battery inside of your watch has expired. Old batteries left inside the timepiece can leak or corrode, sometimes causing irreparable damage. Our watchmakers can replace the battery in almost any watch while you wait and they will inspect the gaskets for integrity and complete a pressure test when necessary to ensure the proper water resistance.
DO NOT TRY THIS AT HOME
No matter how handy you are, don't attempt "do-it-yourself" watch repair or battery replacement. It's imperative that you have your watch serviced by a professional watchmaker. With proper care your new watch will become a family heirloom that will last generations. If you have any questions about the care of your timepiece, please call or stop by– one of our in-house watchmakers will be happy to answer any questions you have.
---
---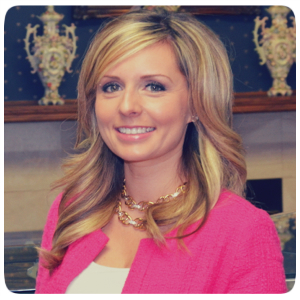 Amy shares her pearls of wisdom in her weekly column, Ask Amy. Her impeccable taste helps to select beautiful, current yet timeless looks for our clients in harmony with their own personal style. She believes that jewelry should have a story to tell about the person who wears it and is delighted to commemorate life's celebrations. If you have a question, just Ask Amy!