VIDEO: Rolex Explorer (Ref. 1016)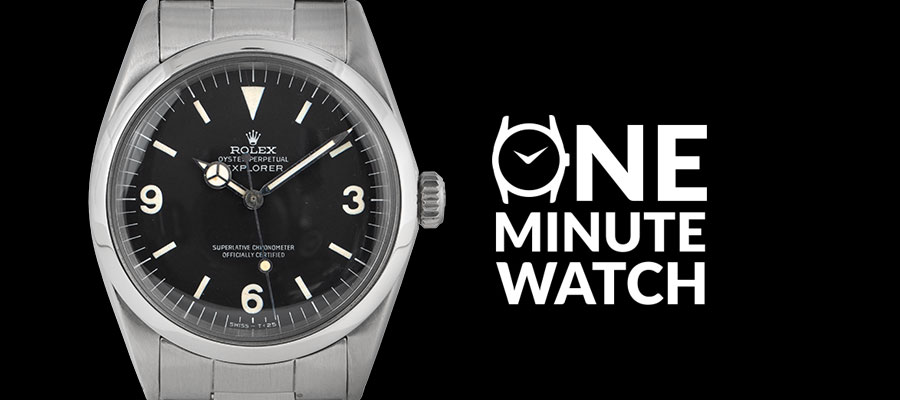 One Minute Watch with John Carter
Pre-Owned Rolex Explorer
The Rolex Explorer is a no-frills time-only tool watch that is robust and designed to be used as intended. Rolex introduced the Reference 1016 Explorer in 1959 and it remained in production for 30 years until it was discontinued in 1989. While earlier Roex Explorer watches from the 1950's had 34mm cases, the 1016 is centered around a 36mm case size, much like the new modern iterations of the model. It's characterized by its iconic black matte dial with Arabic numerals in the classic 3-6-9 configuration with a Mercedes handset.
The earliest of these Mark 1 dials featured a Rolex crown bearing an uncanny resemblance to the foot of a frog, hence the nickname 'Frog Foot' dials.⁠⁠⁠ While the shape of the crown has evolved over the years, this coronet with short and wide-set spikes with round tips is unusual, making it truly special and collectible.
Dating to 1970, this Rolex Explorer Ref. 1016 has just the right amount of creamy patina on its Mk1 "Frog Foot" dial and hands. This vintage watch was just fully serviced, and the bracelet is a later service replacement dating to 1986. Sorry, no box or papers with this one.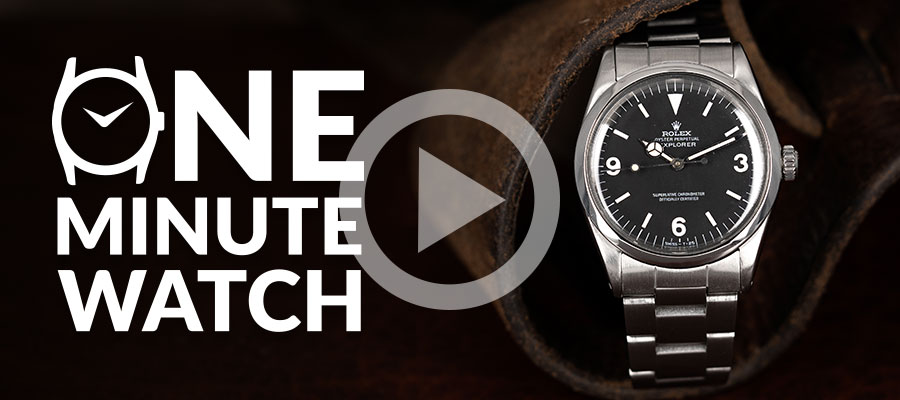 VIDEO: What's a Frog Foot Dial? – Exploring a Vintage Rolex Explorer Ref. 1016
As the purest form of a Rolex Professional model, the Explorer is a robust time-only tool watch. Its dial design is simplistic and well-balanced, with Arabic numerals at three, six, and nine o'clock, allowing an uncluttered view of the time in any environment or situation.
The Reference 1016 was introduced in 1959 and remained in production until 1989. The model featured a 36mm case with long, slender lugs, acrylic crystal and no crown guards. During the first few years of production, the 1016 featured glossy gilt dials. In the 1960's, Rolex began using matte black dials with a slightly grainy texture.
Dating to 1970, this model features its original Mark 1 matte dial with a nice and even creamy patina across the Mercedes hands and the dial. Collectors refer to this dial as the "Frog Foot" because the short and wide shape of the Rolex crown bears an uncanny resemblance to the foot of a frog.