The Wixon Signature Collection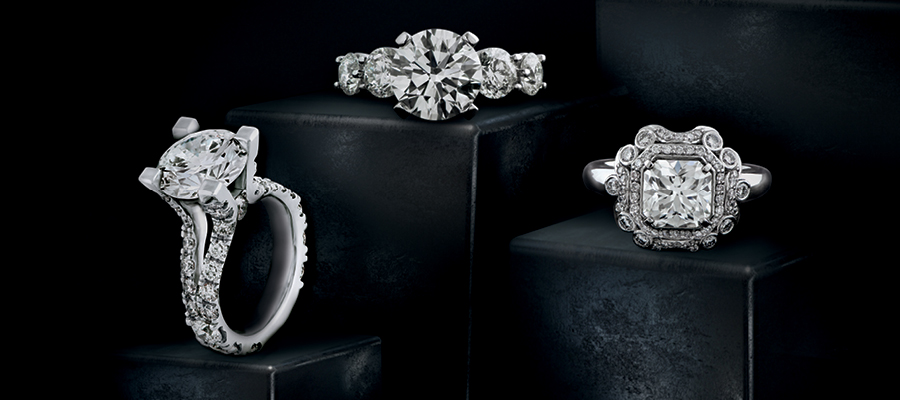 An exclusive collection of designs and styles based on beloved classics as well as new, fresh looks with a contemporary twist.
In honor of our 30th anniversary, we're excited to unveil our Wixon Signature collection of diamond rings. Devoted to a modern take on traditional, timeless designs, each of these hand-crafted rings is instantly recognizable for its refined style and enduring classic features. Meticulously crafted to our exacting standards, our diamond rings are entirely unique and assured to withstand the test of time in style and craftsmanship. We believe in creating classics the way they are meant to be done.
It's our philosophy that a ring is an expression of personal feelings and we believe a sentiment of such importance should be crafted by a person. Most rings today are machine-made and mass produced in factories overseas. As cost becomes more important than quality in the era of mass production, true hand-crafted fine jewelry is becoming increasingly rare. Dan and Hope's obsession with quality in every aspect is the foundation of this exciting new collection. Every diamond ring is designed and created in-house by the hand of one of our highly skilled goldsmiths. The level of attention, care and detail that goes into each piece could never be mimicked by a machine. Hand carved waxes, hand set diamonds, and rings that are polished and finished entirely by hand are just a few of the details that will set an extraordinary ring apart from the ordinary.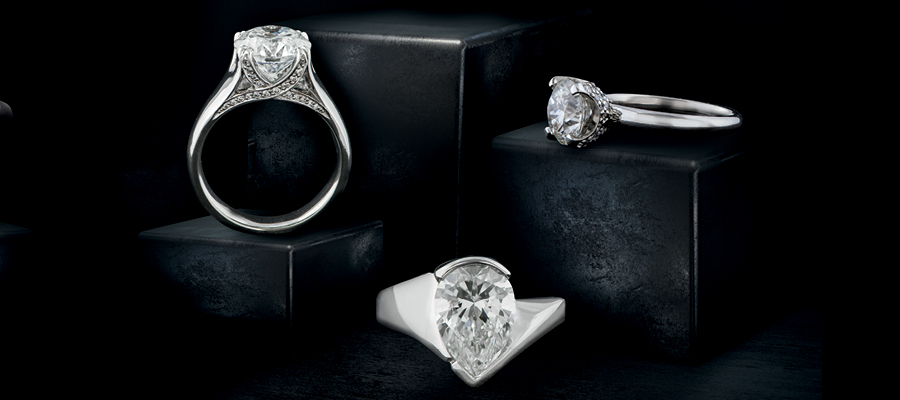 Middle—Contemporary Engagement Ring
A Wixon ring is a genuine sign of love and commitment, and our exceptional diamonds are the heartbeat behind the piece. These remarkable rings are skillfully crafted using only the finest quality diamonds and precious gemstones. The Wixon Ring features stunning diamonds selected from only the top color and clarity grades, all of which are exceptionally well-cut and chosen for their shape, brilliance and sparkle.
Our in-house design studio pours over every detail on each piece to ensure the quality and craftsmanship rivals that of the top international jewelry houses. With over a hundred years of combined experience, our five expert goldsmiths have the ability to flawlessly customize any design to suit a client's specific tastes. With no machine limitations to what our studio can accomplish, their skills extend as far as the outer limits of our clients' imaginations.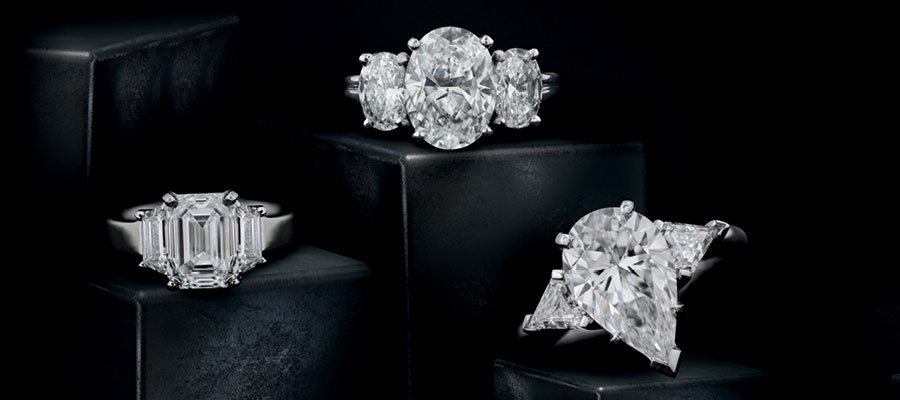 Left–Emerald-Cut Engagement Ring, Middle—Three-Stone Oval Diamond Ring
---
[Top Image]: Left—La Royale Engagement Ring, Middle—Five-Stone Diamond Ring, Right—Custom Diamond Ring