The Watch with a Twist
The game of polo is intense and not meant for the faint-hearted. Players race atop galloping horses from one end of the field to the other, battling the opposing team for possession of a small ball in an attempt to score in the opposing team's goal. Polo balls can be incredibly dangerous, often traveling at speeds upward of 110 MPH. Under these rigorous conditions, a player's delicate watch crystal is at risk of being damaged from contact with a ball, a horse or a large swinging polo mallet.
An Impossible Challenge
César de Trey, an influential businessman and close associate of Jacques-David LeCoultre, had recently become involved in the distribution of Swiss watches. In 1930, went to visit old friends at a polo match in British India. At the end of one game of polo, a player showed him the smashed glass of his watch and challenged him to create a watch that was robust enough to survive a polo match unscathed. This was no small feat considering all previous models that attempted to protect the watch had sacrificed style and practicality for the safety of the watch glass. A rugged, utilitarian design simply wouldn't suffice since these watches would adorn the wrists of refined men within high society; the timepiece also needed to be elegant and stylish. As a connoisseur of fine watches, César de Trey knew that only LeCoultre's workshops possessed the expertise and creativity to produce a watch of this distinction. He partnered with Jaques-David LeCoultre on the challenge to design a watch that was elegant yet tough enough to stand up to the hard knocks of a polo match. This challenge led to an idea, and this idea would soon become an icon.
---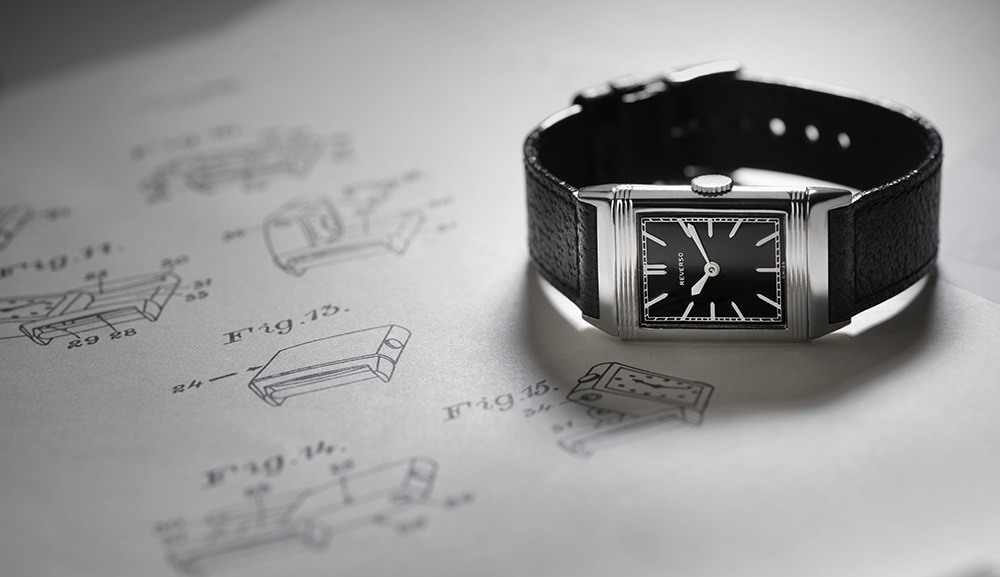 Reverso Heritage: 1931 model with black dial
---
An Icon Is Born
The ultimate solution was a rotating wristwatch with a solid-steel back on the reverse side of the dial to protect the watch. In 1931, a patent was filed for "a watch capable of sliding into its base and of turning completely on its axis" and thus, the Reverso was born. Named for the Latin phrase "I turn around," the Reverso's rotating case was a true marvel in design. To create this action, a brilliant pivoting mechanism was developed for the Reverso that allowed the dial to flip over and be concealed against the wearer's wrist. This straightforward mechanism enabled the watch to withstand strikes and blows without losing any of its elegance. The Reverso's case alone is comprised of over 55 components, making it the most complicated watchcase created. While the Reverso was initially designed specifically for polo players, it rapidly reached a broader clientele and was quickly found on the wrists of sophisticated tastemakers and influential leaders.
---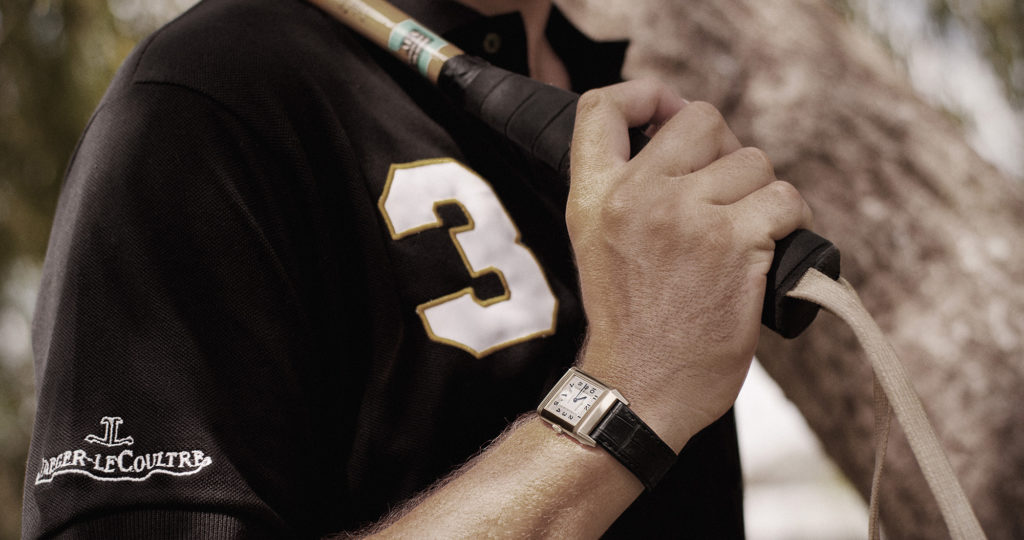 The Reverso line has evolved over the decades, without losing its essence.
---
Decked Out In Deco
The rectangular case shape was developed to enable the turning action required for the pivoting case. This new design offered the world a new aesthetic for the wristwatch and they quickly embraced it. With the Art Deco movement in full swing during the 1930s, the Reverso became an instant hit. Rich with Art Deco styling, the elegant rectangular lines, angular lugs and clear-cut gadroons are signature characteristics of this legendary timepiece. The Reverso has remained faithful to the Art Deco principles that have inspired it since its birth, constantly renewing and reinventing itself through each new model. Throughout time, the perfect harmony of its proportions have always remained as they were in 1931—a mark of timeless elegance.
---
Known as gadroons, the three signature lines that sit atop and below the dial are representative of the Reverso's Art Deco heritage.
---
A Paragon Of Personalization
While this timeless Art Deco style was created nearly a century ago, the design of the Reverso's rectangular case remains a brilliant blend of form and function. It emerged as a protection mechanism during polo games, but the Reverso found its true calling as a platform for personalization. On this iconic model, the back is also the front. With a single movement of the swivel case, the watch reveals another face. A blank page waiting to be written. An unforgettable date, a monogram, or a milestone moment engraved discreetly into the case back becomes a unique statement and a timeless expression of individuality. The legendary pivoting timepiece celebrated its 85th birthday in 2016. While this isn't an often-celebrated milestone, the Reverso is well deserving of the distinction. A design that initially sought to solve a specific problem has become an undisputed style icon that can elicit the same wonderment decade after decade. With its modern timelessness, the Reverso remains one of the most iconic watch designs ever created and a paragon of watchmaking that has withstood the ultimate test of time.
---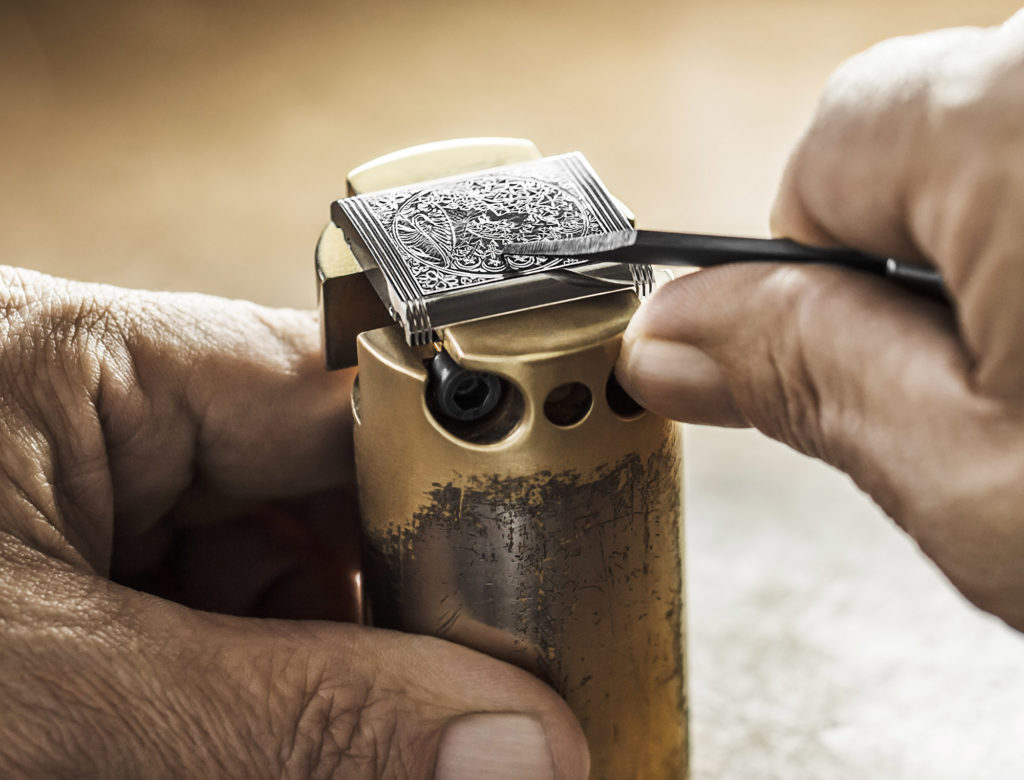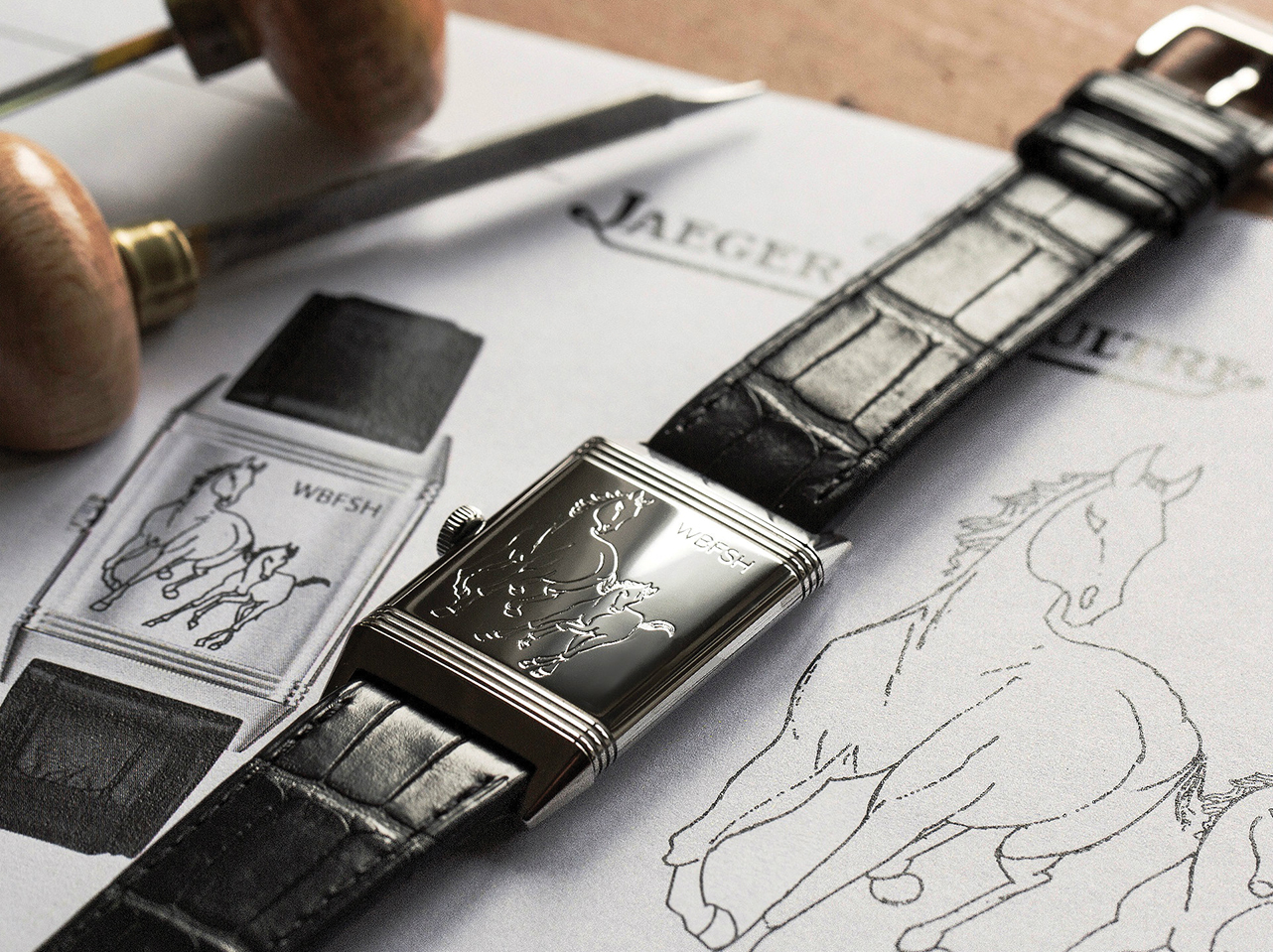 Engraving immortalizes the moments and stories that deserve to be captured forever. The back of a Reverso is a clean canvas waiting to be personalized with your most precious memories.
---
LOOKING FOR MORE?
» Wixon Jewelers is an authorized dealer of  Jaeger LeCoultre watches. » Learn more about Jaeger LeCoultre's history in: From Inventions to Icons » Have questions about a particular timepiece, our availability or pricing? Ask Our Experts!
---
Join our eNewsletter
Be the first to know about tips, tricks and trends in jewelry
Oops! We could not locate your form.