Spinel: The Collector's Gem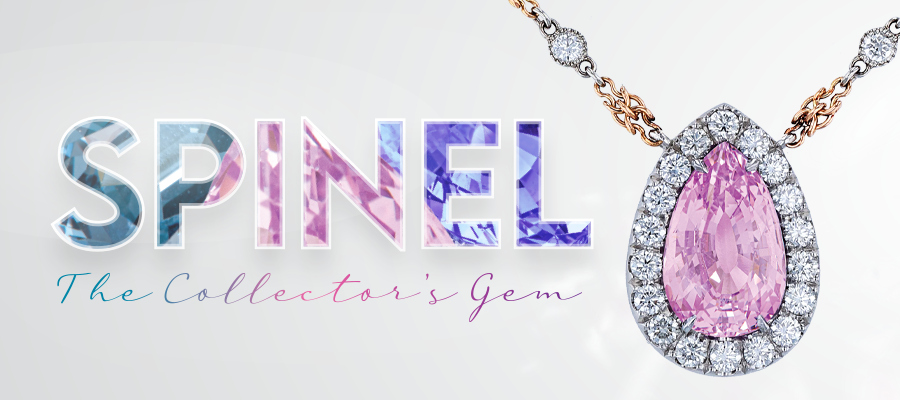 By nature spinel is rare in its entirety. For this reason, it is often referred to as the "collector's gem."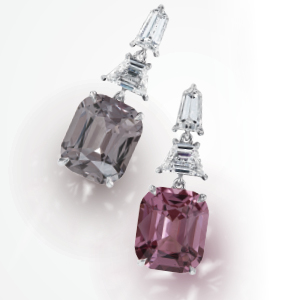 The beauty of a gem moves us all differently, but it's known in the gem world that there is no stone more exhilarating then spinel. A collector's gem that comes in a dazzling array of colors, spinel is guaranteed to ignite inspiration and create an emotional connection. Its appeal in every color is indisputable. While spinel comes in a number of different colors, its magnetizing brilliance is consistent across every hue. What draws us to this gem is an intangible aspect that is just as complex as the gem itself. It's not a matter of which spinel one will choose, but merely with which color does one's collection begin? Spinel comes in a variety of colors that are found in various countries around the world.
This is a gemstone with an international presence in all of the most revered locations where gemstones are found. The sizzling red spinel found in Burma screams passion and danger. Lavender spinel found in Sri Lanka showcases a breadth of color from distinct violet to a blueish hue that can only be compared to Monet's finest watery pastels. The range of color available in pink spinel is perhaps the most impressive. Fiery fuchsia, ballerina pink, peachy pink, rosy pink—there is sure to be a shade of pink to suit even the most feminine of tastes. The gems themselves become a global escape, with each unique hue hailing from a different location including prized origins such as Tanzania, Madagascar and Vietnam as well as Burma and Sri Lanka.
"A gem's effect on us is not merely visible, certainly not concrete, it is ethereal. Gems expose us to another reality; they present a different perspective on the world and open the door to places long dreamt of." — Vladyslav Y. Yavorskyy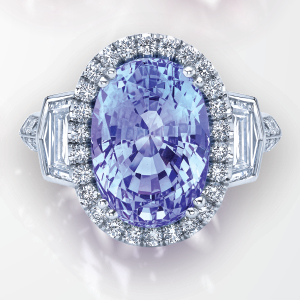 With its complex legacy and storied history, spinel is a gem of centuries-old importance that has been featured in some of the world's most provenanced pieces of jewelry. From the Crown Jewels of past royalty to the modern couture catwalk, spinel's unrivaled brilliance has allowed it to take center stage at every opportunity. In fact, its brilliance is the single most impressive trait about this rare beauty. The light reflection of spinel brings a special luminescence that can't be found in any other gem. While spinel's wide variety of candy-like colors are attention grabbing, even the most muted of hues provide a superior sparkle that is eternally captivating.
The transparency and clarity of these crystals are exceptional. Unlike an emerald, spinel's general nature will be visually free from inclusions and imperfections. The durability of this stone rivals that of ruby and sapphire, making it an excellent gem for daily wear. Factor in this gemstone's extraordinary brilliance and fire, and it's easy to see why spinel is quickly gathering international acclaim by both new buyers and seasoned connoisseurs alike. While spinel has been around for centuries, newer discoveries are finally allowing gem collectors the opportunity to experience and see spinel's unforgettable beauty.
---
[Top Image]: Lavender Spinel Necklace