Wixon Jewelers Awarded Small Business of the Year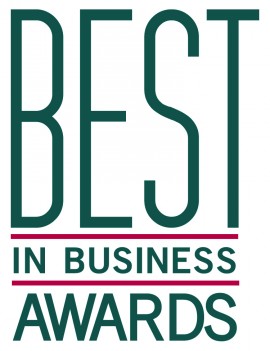 The Minneapolis Chamber of Commerce presents their Best in Business Awards to recognize businesses for their outstanding accomplishments throughout the year. Past winners include the Star Tribune, Goodwill, and Finnegans Brewery, among others. Every year, one small business is selected as the "Small Business of the Year" for their entrepreneurial spirit, creative business strategies and contributions to the community.
I'm proud to announce that Wixon Jewelers was honored as the Small Business of the Year for 2014! The Chamber and their review board were impressed by our commitment to incredible client service, our ongoing educational and training programs for our staff, our community and philanthropic involvement, among other things.
We are extremely humbled and honored to win this award. It validates what we have known for over 20 years: if you assemble an extraordinary team, offer the very best products and truly care for your clients, it is the recipe for success.
---
Award Presentation Photos
---
Small Business Award Feature