Five Ways to Bring New Life to Old Jewelry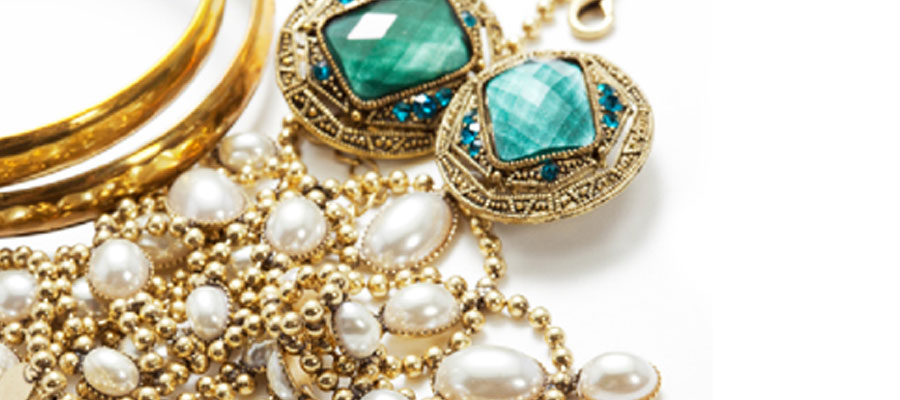 Bringing new life to your jewelry collection is a lot easier than you think. Often times we choose to wear our favorite ring and pendant all the time, leaving some beautiful pieces stuck in a dark jewelry box. That's no place for an heirloom diamond ring or an old gemstone pendant. Revive those pieces and make them something you show off to everyone.
1. ADD SOME SPARKLE
A special occasion is the perfect time to bring new life to a wedding ring. Create a more meaningful ring by adding two side diamonds to a solitaire setting symbolizing your past, present, and future as a couple. Years ago he picked out your wedding ring, mark that special anniversary by upgrading your diamond or have your existing diamond set in the ring you've always wanted!
2. BRIGHTEN IT UP WITH COLOR
Adding color gemstones is another way to make that piece more unique and one you'll want wear. You can choose a gemstone for its rich bold color or for the belief of what it will bring to the wearer. For centuries, Rubies have represented love and passion while blue Sapphires promise honesty and loyalty. There are so many gemstones to choose from; you're sure to find the perfect one to bring new meaning to your vintage jewelry.
3. CREATE SOMETHING ENTIRELY NEW
Sometimes that vintage piece is too small or just not your style but that doesn't mean you have to leave it in the jewelry box. One of the best options is to have a custom piece of jewelry created specifically for you. Take the gemstones from your grandmother's necklace and have them reset in a pendant that features the birthstones of your family members.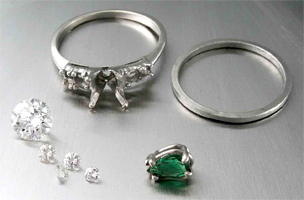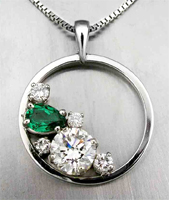 That long strand of pearls you inherited can be converted into multiple bracelets, a layered choker or even an entire suite of earrings, ring, pendant and bracelet. We all have some pieces that we just no longer want but that doesn't mean you can't have the diamonds and gemstones reset into individual pieces that you can give to your children or grandchildren as a gift that they will cherish for years.
4. BRING IT BACK TO LIFE
An easy way to enhance your jewelry is to have it professionally cleaned and inspected. We're happy to do it for you, free of charge. Not only will we clean and buff your pieces, we also thoroughly inspect the gems and settings. Your pieces will look like brand new and your gems and diamonds will have that bright sparkle you've missed!
5. TRY NEW STYLES & LOOKS
In some cases you don't need to do anything to revive your jewelry, you just need to wear them. Now is the time to mix and match metals and also styles, from vintage to modern. By doing this you can create a unique look. Everything from layering necklaces, bracelets or even rings can add contrast to any outfit. Once you start you'll realize you have a lot of variety and you'll start to love all your jewelry again. You really can't go wrong unless you wear ALL of your jewelry at once– after all, we don't want you to end up looking like Mr. T.
---
LOOKING FOR MORE?
» About: Custom Jewelry Design at Wixon Jewelers
» Explore: Wixon Custom Collection
» Learn: Gemstone Facts & History