Mother's Day Gift Guide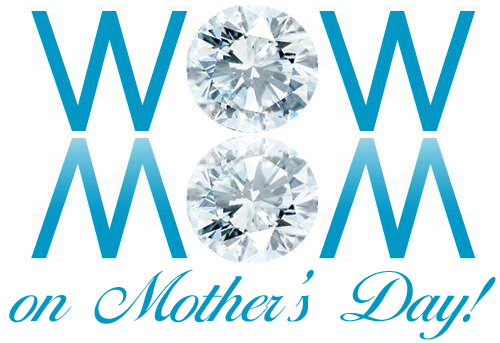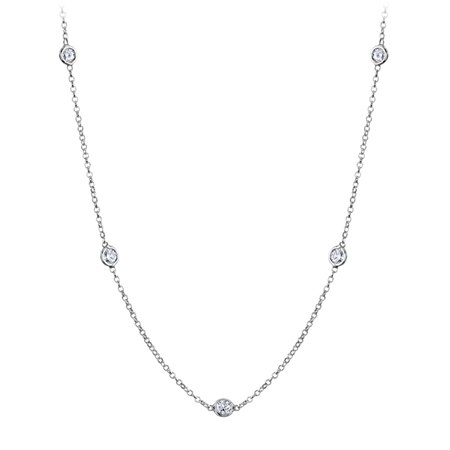 When it comes to Mother's Day, a gift of jewelry is the gift most moms would love but would never ask for it. Jewelry is something that she'll wear everyday and cherish for a lifetime and like most proud moms, she'll be showing off her jewelry just as much as she shows off her children's accomplishments. Here are some great ideas for a special, one of kind mother's day gift.
Birthstones are traditionally the best way to signify motherhood, but today's trends go far beyond the classic Mother's Ring. Simply adding your children's birthstones to a diamond pendant, fashion ring, anniversary band, or even a solitaire gemstone pendant are great ways to give a new twist to a timeless tradition. This doesn't mean you  have to have something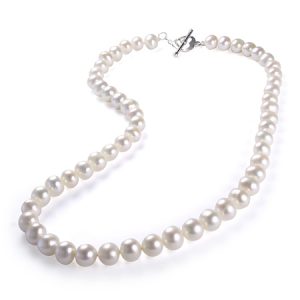 custom created, all you need to do is find the right piece and add the gemstones, making it mom's new favorite piece.
For the more modern mom we suggest using diamonds to represent their children. This is sure to create a piece she'll take pride in wearing every day for any occasion.
Of course you can never go wrong with pearls. Pearls are making their way back to Hollywood and into today's trendiest fashions. With countless styles to choose from including big, bold Tahitians to glamorous yet subtle white South Sea; the options are endless.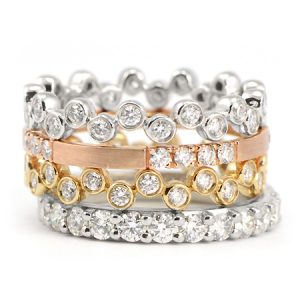 For the more fashion forward mom, stack-able rings are a great choice. Each child is represented with a ring. Choosing rings that suite each child's style with different shapes, gold tones and finishes create a bold statement piece when worn stacked on one finger.
Perhaps she already has that special pieces, we can engrave your children's initials, names, birth dates on the inside of any ring and on most jewelry.