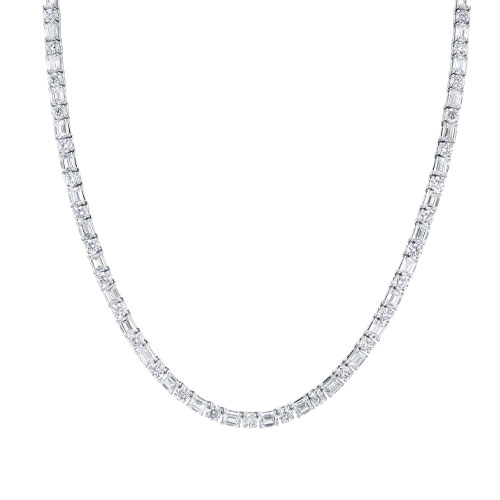 Emerald-Cut & Round Riviera Necklace
Draped in diamonds is the best place to be! Alternating emerald cut and round brilliant diamonds embellish this phenomenal diamond riviera, providing a blended variety of unrivaled brilliance and incomparable sparkle. Over 26 carats of exceptional diamonds are perfectly matched and set in platinum for an endless amount of elegance! The sparkle of this necklace will come to life against any collarbone and is sure to catch attention no matter the occasion!
Explore Eternity Bands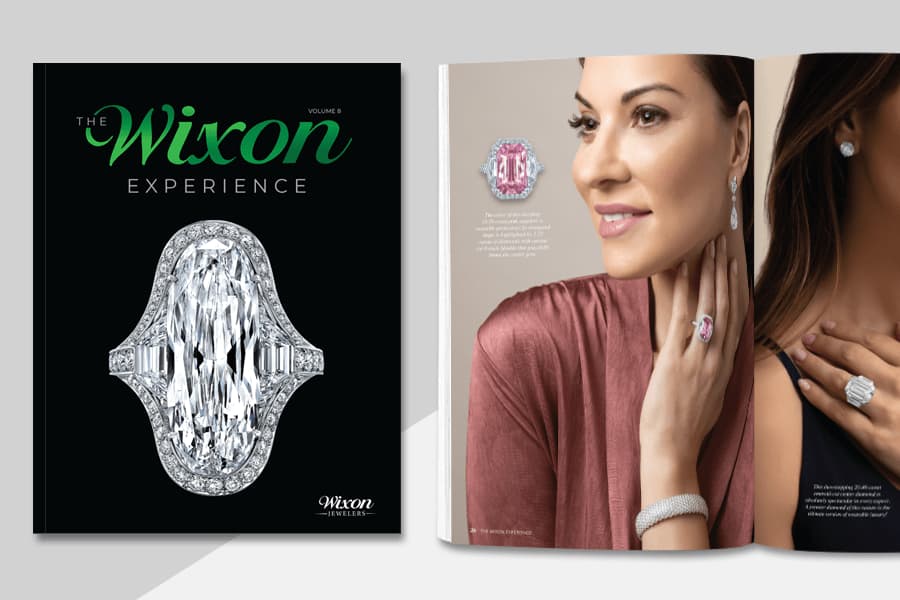 Explore the 2022 Lookbook
Diamonds, gemstones and timepieces are more than just the tangible– they are feelings and memories. They are a way to wear the moment and are designed to be a real expression of love and accomplishment. Our jewelry is not only beautiful, but it is made to be worn and become a part of you and your life.  We invite you to explore our lookbook and hope that  you will be just as inspired as us by what you see!
Explore Lookbook
Contact Our Experts With Questions