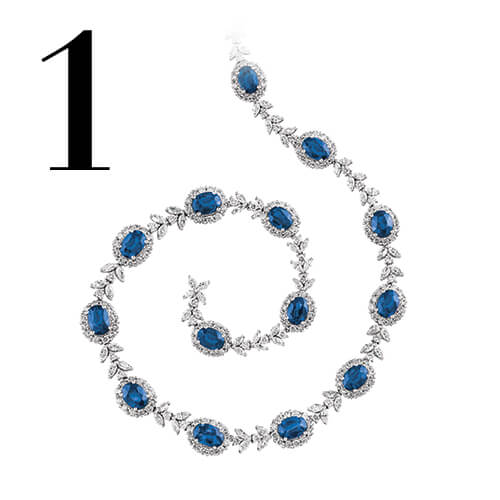 Sapphire & Diamond Necklace
Graceful and elegant, 31.55 carats of sapphires and 19.27 carats of diamonds ribbon around the neck in an ornate pattern that is both timeless and traditional.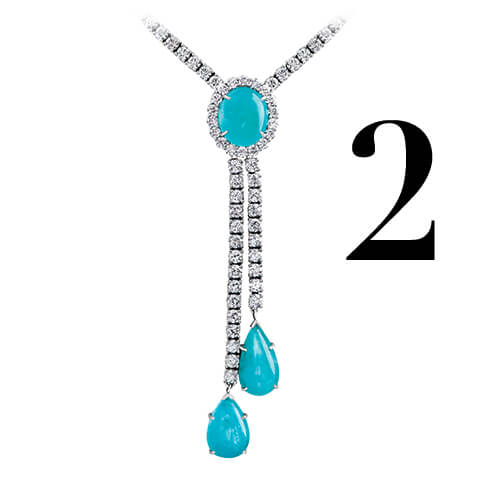 Paraiba Lariat Necklace
The bright pop of over eight carats of Paraiba makes this lariat style necklace a natural go-to party piece. The bottom portion of the necklace is removable, providing an effortless segue from day-to-night.
Oval Diamond Riviera Necklace
When the center of the necklace starts with a colorless three-carat diamond, you really can't go wrong. Oval-shaped diamonds steal the show in this perfectly matched suite ofcertified colorless diamonds.
"Embracing a bit of bold self-expression is what these stunning beauties are all about!"
Jessica Gylsen – Diamond Department Manager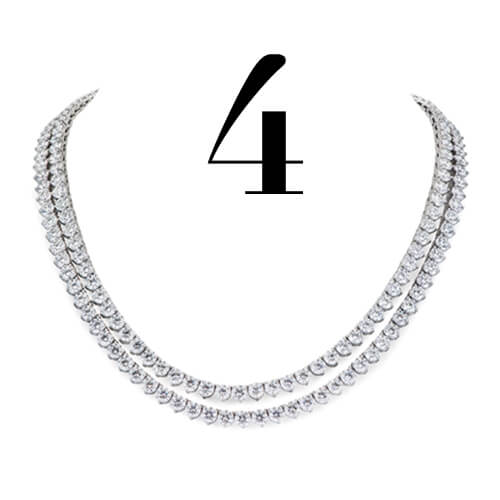 Double Diamond Riviera Necklace
This 77-carat diamond Riviera is the embodiment of versatility. Wear it as a single short Riviera, connected together as one long diamond strand, or both single strands layered together to create a dramatic fashion moment.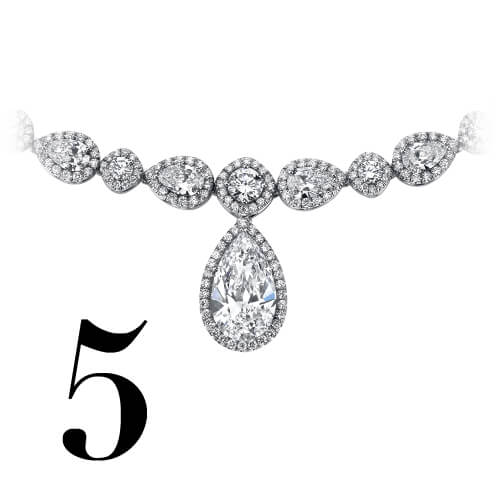 Diamond Riviera Necklace
Round and pear-shaped diamonds interact in perfect harmony in this 28-carat diamond necklace. A 5.17-carat pear-shaped diamond is suspended from the Riviera, completing the look with style and elegance.