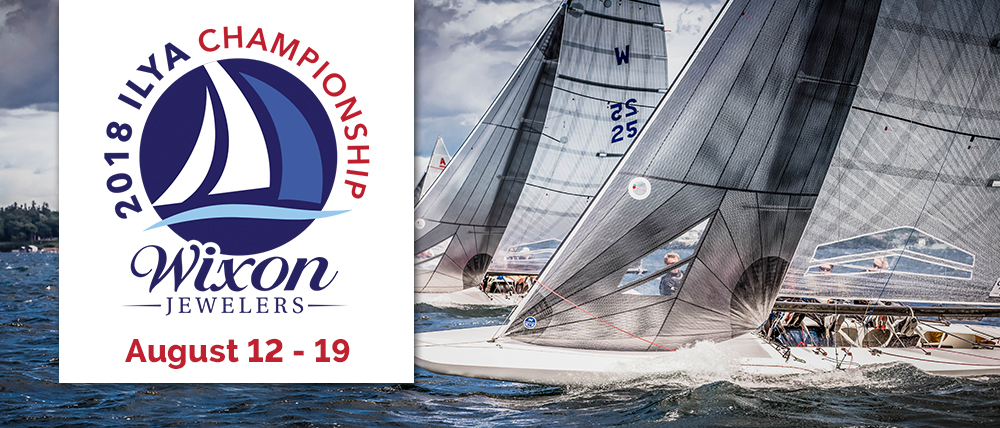 Mark your calendars!
The 2018 Wixon Jewelers ILYA Championship Regatta will be held August 12th-19th at the Minnetonka Yacht Club. We are proud to sponsor this exciting event and help bring the strong heritage and competitive spirit of yacht racing to the waters of Lake Minnetonka.
The 2018 Wixon Jewelers ILYA National Championship is a seven-day regatta that will determine the top scow class racers in the United States. Showcasing a full week of competitive sailing, the race format features championship regattas in four yacht classes — A Scow, E Scow, C Scow, and MC Scow. The event draws over 200 boats and 600 sailors from across the country to compete for the highest titles in inland sailing. Soon, four teams will be crowned National Champions.
---
For More Information Visit:
» Minnetonka Yacht Club
» Upper Minnetonka Yacht Club
» Inland Lake Yachting Association
RACE SCHEDULE
The time of the warning signal for races will be posted except when races are sailed back- to-back, and are tentatively scheduled thus:
A Scows: August 12th – 15th
» Sunday: 4:00 PM Warning Signal Races 1 & 2
» Monday: 10:00 AM Warning Signal Races 3 & 4
» Tuesday: 9:30 AM Warning Signal for Races 5 & 6
» Wednesday: 9:30 AM Warning Signal (only if makeup race)
MC Scows*: August 13th – 15th
» Monday: 10:00 AM Warning Signal Race 1
» Tuesday: 10:00 AM Warning Signal
» Wednesday: 10:00 AM Warning Signal (If necessary)
* Upper Minnetonka Yacht Club will be hosting the MC Scows
E Scows: August 16th – 19th
» Thursday: 2:00 PM Warning Signal Races 1 & 2
» Friday: 10:00 AM Warning Signal for Races 3 & 4
» Saturday: 1:30 PM Warning Signal for Races 5 & 6
» Sunday: 9:30 AM Warning Signal for Race 7
C Scows: August 16th – 19th
» Thursday: 10:00 AM Warning Signal Races 1 & 2
» Friday: 2:00 PM Warning Signal Races 3 & 4
» Saturday: 9:30 AM Warning Signal Races 5 & 6
» Sunday: Makeup Race TBA Warning Signal TBA