How to Size Your Engagement & Wedding Rings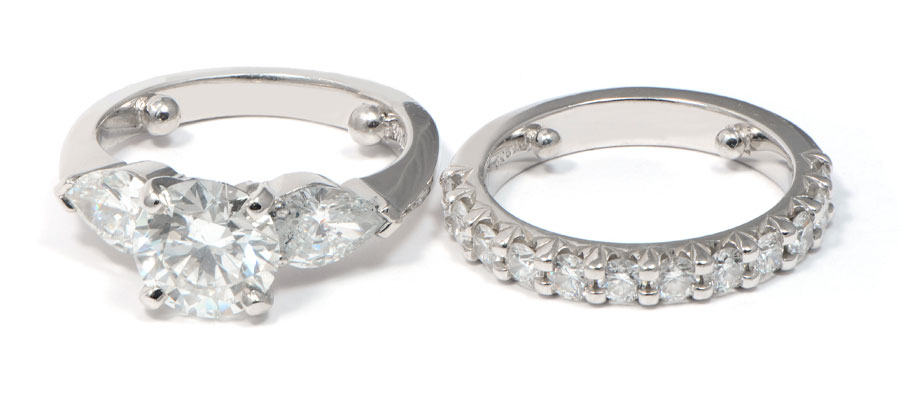 "I'm not sure my rings are the perfect fit.  They are a little loose, but I don't like the way rings look on my hand when they are too tight.  What should I do?"
– Laura D. | Milwaukee, WI
Amy's Answer:
That's a great question, Laura! When it comes to jewelry and rings (among other things) there's no such thing as a perfect fit. For many women, a good fit means comfortable most of the time. There are days when my rings are too tight, and days when they're a little loose. So how do you know when you have a good fit? A good rule of thumb is that when a ring fits properly it should slide on easily, but resist when coming off. If your jewelry isn't fitting correctly, resizing your ring may be necessary. Here are a few tips for a good fitting:
WORK WITH AN EXPERIENCED JEWELER
First and foremost, this is not a "do-it-yourself" project… you will want to have your ring sized by a professional. An experienced professional will be able to recommend a size based on your finger shape and style of your ring.
THE WIDER THE RING, THE LARGER THE SIZE
When resizing we use sizing rings, which are a set of example rings in various sizes and widths to help determine the size of your finger. To ensure a proper fit, the sizing rings should closely match the width of the ring being fitted. Narrow rings will typically require a smaller size than wide rings since they take up less space on the finger.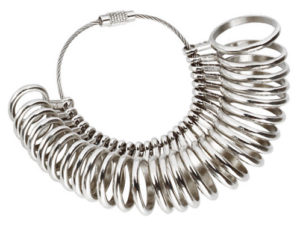 THE IMPACT OF FINGER SHAPE
Finger shape also plays a large role in determining the right fit of a ring. Some fingers are largest at the base and gradually taper without a prominent knuckle. On this type of finger, the ring should fit snugly at the base of the finger without causing bulges or a permanent indent. You should be able to push the ring up from the underneath side of your finger, and see a small space between the ring and the top of the finger, this gives your finger some breathing room.
RING SIZING WITH LARGE KNUCKLES
Sizing fingers that are largest at the knuckle can be a bit trickier. The key here is to size the ring so it fits comfortably over the knuckle without being too large for the base of the finger. If there is a large size difference between the knuckle and base of the finger, the ring tends to spin and turn on the hand– especially in engagement rings which tend to be top heavy. A simple fix for this is to add sizing beads to the inside of the ring. They prevent some of the spinning while still maintaining a comfortable fit over the knuckle.
SIZE YOUR RING FOR COMFORT
Proper sizing is more of a personal preference than a perfect science. Different activities throughout the day and temperature variations cause the size our hands and fingers to constantly change, so it's normal to have a ring feel tight sometimes and loose other times– often in the same day! But if you are in danger of losing your ring or it's impossible to remove because it's so tight, stop in and have our in-house jewelers size your ring… you'll be glad you did!
---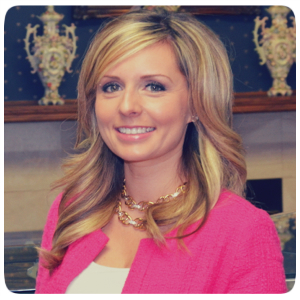 Amy shares her pearls of wisdom in her weekly column, Ask Amy. Her impeccable taste helps to select beautiful, current yet timeless looks for our clients in harmony with their own personal style. She believes that jewelry should have a story to tell about the person who wears it and is delighted to commemorate life's celebrations. If you have a question, just Ask Amy! Skin tone images via ShadesDaddy