From Inventions to Icons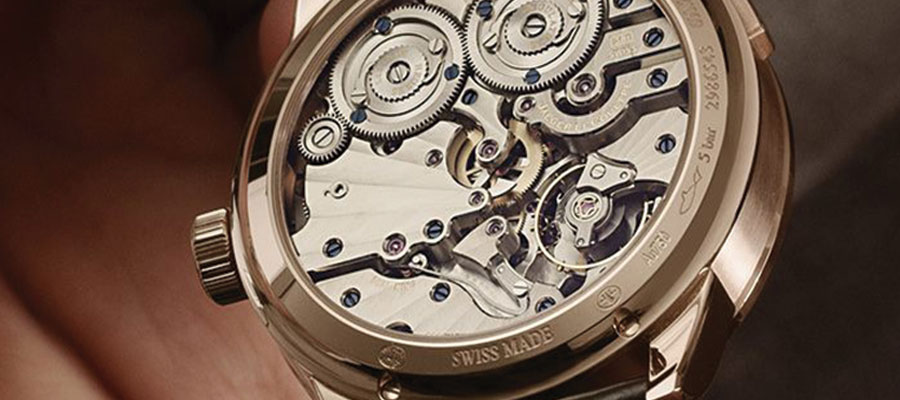 For over 180 years, Jaeger LeCoultre has been creating visionary timepieces. What is fine watchmaking if not the art of transforming small pieces of metal into mechanical marvels? While fairly prosaic, this definition is nonetheless revealing of the fact that the value of timepieces lies mostly in the many skills involved in their creation. That being said, Jaeger LeCoultre's greatest treasure is immaterial. It is composed of the immense sum of technical knowledge, experience and skills shared by more than 1,000 people working within the manufacture. Since 1833, watchmakers, artisans, engineers, technicians, artists, mechanics and other specialists at Jaeger LeCoultre have combined their talent, intelligence and creativity to create some of the finest and most complicated watches in the world. Each of their creations represents a concentrated blend of expertise and a powerful cultural symbol. Jaeger LeCoultre has fostered a heritage of invention, creativity and technical skill while continuing to push the envelope of horological prowess.
Creativity
Their dedication to creativity was a major factor in the creation of the Reverso in 1931. While at a polo match at a British Officer's club in India, Jacques David LeCoultre was challenged to create a watch that could withstand the rigors of the sport without the crystal breaking during play. Subsequently, he developed a rectangular case that could be flipped over to protect the crystal. Producing the simplest Reverso calls for 1,434 different operations. The case alone has 55 parts, making it the most complicated watch case available. If you have never seen one in action, this iconic Art Deco watch is a must see.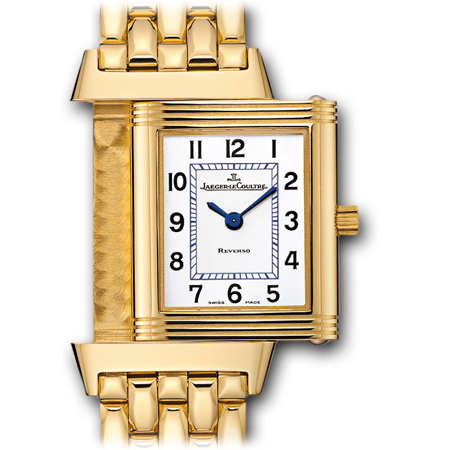 Innovation
One of the most impressive and sought after complications in current production is the perpetual calendar. Jaeger LeCoultre took their passion for innovation and sought to create a movement that not only featured a perpetual calendar, but also fit in an extremely thin case. The result is the remarkably slender Master Ultra Thin Perpetual Calendar. This incredible timepiece allows the wearer to keep track of the time, day, date, week, month and year. Once set, the automatic watch will not need any adjustment until the year 2100. The perpetual calendar mechanism takes into account the length of each month and even accounts for leap years. Even with all the incredible features in this complicated movement, the Caliber 868 is thin enough to fit within a case that is just 9.22mm thick.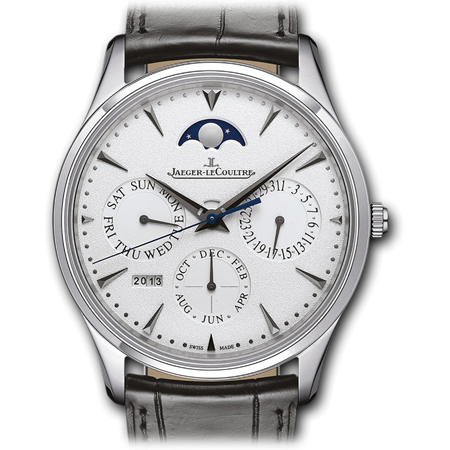 Excellence
The Duomètre a Chronographe is a true work of art and it was made with watch lovers in mind. The partially skeletonized dial allows the wearer to truly enjoy the beauty of the inner workings viewable behind two separate power reserve indicators. Jaeger LeCoultre developed a Dual Wing system in which the movement separates the power going to the complications from the power that goes to indicating the time. What is most impressive and amusing to watch is the foudroyant function (also known as a split-second counter) at the six o'clock position on the dial. This function can count down time to 1/6th of a second, making a full revolution every second. The movement is completed in German Silver which allows the watch to take on a beautiful patina over time.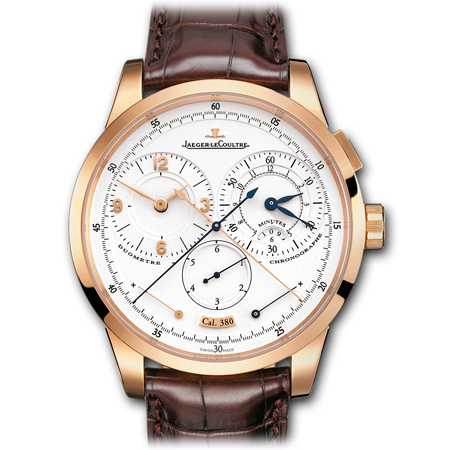 Overall, Jaeger LeCoultre is a brand that deserves far more recognition than they receive. It's clear to see why Jaeger LeCoultre remains a favorite brand of watch enthusiasts. Whether you're new to the world of haute horlogerie or an avid collector, Jaeger LeCoultre is the perfect mix of luxury and value.
---
Fostering the Future
Perpetuating their grand tradition, Jaeger LeCoultre promotes the passing on of knowledge. The manufacture also serves as a school, an academy of rare professions that is a breeding ground for fresh talents and a crucible of new innovations. Their training center and its many workshops welcome a number of apprentice watchmakers, as well as technicians seeking to hone their knowledge or to learn new special skills. With an exceptional body of developmental resources, production facilities and expertise, Jaeger LeCoultre is able to give life to the wildest projects. They seek to rediscover all but extinct skills such as miniature enameling while implementing new technologies. Jaeger LeCoultre proudly builds on the past in shaping its future.

---
LOOKING FOR MORE?
» View Jaeger LeCoultre watches for Men
» View Jaeger LeCoultre watches for Women
» Have questions about a particular timepiece, our availability or pricing? Ask Our Experts!
---
Join our eNewsletter
Be the first to know about tips, tricks and trends in jewelry
Oops! We could not locate your form.