Diamonds & Dolls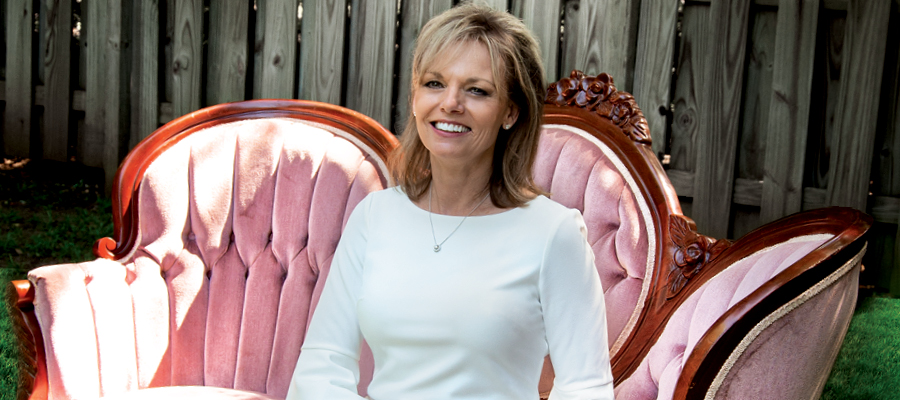 In the past 30 years, every piece of jewelry at Wixon Jewelers has gone across the desk of Lorri Wishy. As a certified Graduate Gemologist Appraiser, Lorri is an expert on all things jewelry, and she checks-in every item a client brings for service and inspects every piece before it leaves our store. She has a sharp and critical eye when it comes to jewels and gems, but also for vintage Barbie Dolls.
Tell us about your very first Barbie Doll.
I remember it vividly because I had been playing with my older sister's dolls, and on my 5th birthday, my mom and dad got me my very first Barbie. My grandma took me to Target, right here in Bloomington, and let me pick out an outfit for the doll. I chose a beautiful blue organza outfit called Reception Line. My grandma also knitted a sweater for the doll and I still have both!
What do you love about Barbie?
I love the beautiful outfits, and of course, what's a girl to do without accessories? Barbie always had them all. My favorite nostalgic outfit is Soda Fountain Clerk, it came with the cap, order pads, serving tray and pencils! I had such an appreciation for the haute couture era where the beautiful gowns were made with satin, tulle, crepe and organza. Mattel did a fantastic job artfully expressing the wardrobes of the day.
| | |
| --- | --- |
| | With over 200 Barbie dolls in her collection, it's hard for Lorri to choose a favorite, but these five showcase some of her favorite fashion styles from the 1960s. |
Describe your collection.
I started collecting one outfit and one doll at a time in 1986. I enjoyed trying to acquire all the accessories. It really was a labor of love. My collection focuses on the early vintage days through the glamour era to the Mod Twiggy era, so roughly 1960-1969. Those years were full of dramatic fashion changes.
Speaking of changes, you've seen a lot in the jewelry industry during your career.
Yes, especially here at Wixon's. A lot has happened in 30 years, from the store itself to the technology, equipment, and the breadth of gemological resources available at our fingertips. Gemstones can be challenging and I love the ability to have access to any new information I may need. We've grown from 4 to 40 employees over these last 30 years, and I'm looking forward to seeing what sort of changes the next 30 years will bring—ha ha.
---