Complicated Calendar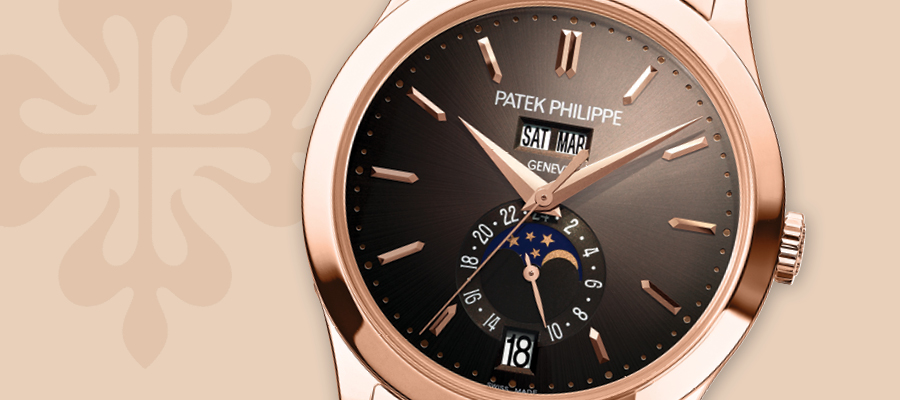 Patek Philippe's Ref. 5396 Annual Calendar
This annual calendar Patek Philippe is simply a work of art. The Ref. 5396 reflects the signature dial architecture of Patek Philippe calendar watches from the 1940s and 1950s. It features a classic inline double-aperture displaying day and month, with an additional aperture in the six o'clock position to display the date. From the perfectly placed month and day windows to the aperture displaying the moonphase, it is one of the most elegant watches available.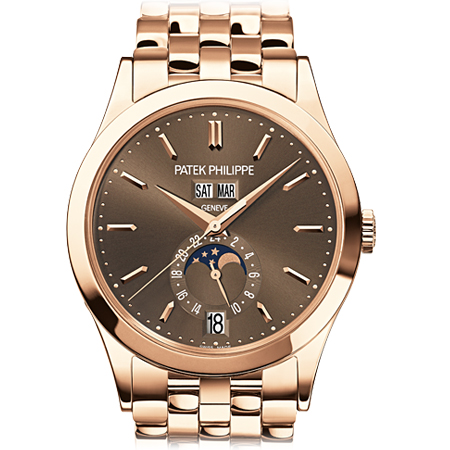 Set It and Forget It
So, what is an annual calendar? It is a mechanical function of the watch which adjusts the date based on the number of days in the month, ensuring that the proper date is displayed. This means that the watch only needs to be set once per year, rather than at the beginning of every month. Pretty impressive, right? What is even more impressive is that the moonphase function keeps track of the lunar cycle for up to 122 years without adjustment!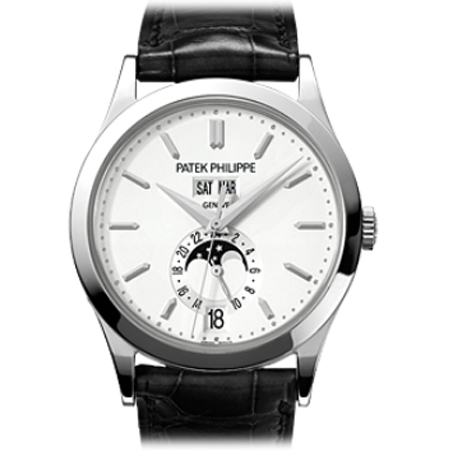 Mechanical Masterpiece
This watch is completely mechanical, meaning that it functions through a series of tiny components working together to power the watch rather than a battery. It winds while you are wearing it—the movement of your wrist throughout the day provides the power. This mechanical masterpiece is housed in a 38.5mm case with a sapphire crystal case-back that allows you to see the movement through the back of the case. The case is completed in your choice of solid 18k white gold or 18k rose gold. Additionally, it is available on a full metal bracelet or a sleek alligator strap. Patek Philippe is known as the world's most prestigious watch brand. As the saying goes, "You never actually own a Patek Philippe. You merely look after it for the next generation." We would love to help you start your own tradition by helping you find the perfect Patek Philippe!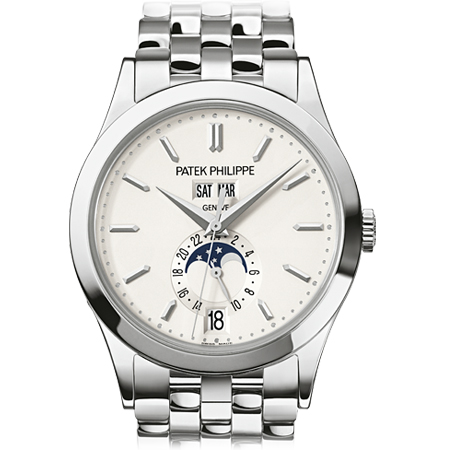 ---
LOOKING FOR MORE?
» Learn About: Watch Complications
» Explore our: Patek Phillipe Watches
» Have questions about a particular timepiece, our availability or pricing? Ask Our Experts!
---
Join our eNewsletter
Be the first to know about tips, tricks and trends in jewelry
Oops! We could not locate your form.