Tips & Trends for Wearing Cocktail Rings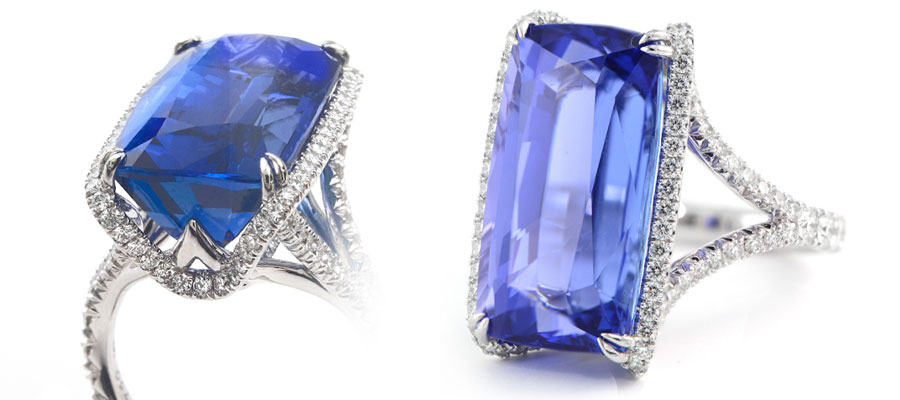 "I've recently inherited a few jewelry pieces (mainly cocktail rings) and I'm not sure how to wear them or if they're even in style. Any advice?"
-Monica J. | Los Angeles, CA
Big, oversized accessories are a must-have this season and one of my favorites is the cocktail ring! It is one of the quintessential pieces of fashion jewelry. The cocktail ring became popular in the 1940's and 50's, when cocktail parties were the most happening event. This strong statement piece has been making a splash in the fashion scene for the past few seasons, and from what I can tell, it's here to stay. Since they seem to be here to stay, let's take a look at a few tips on sporting the cocktail ring the right way.
Style for your personality
There are a variety of styles to choose from when it comes to cocktail rings. Like any other element of fashion, the basic rules remain the same here — choose something that suits your personality. Whatever the look is, you should be able to carry it off with ease.
Go bold
There are countless different designs and styles of cocktail rings to choose from– floral, animal-inspired, antique and more. I would suggest that you try something colorful and fun for daytime. If you're looking for a piece to wear during the evening, go for something that makes a strong statement.
Share the love
Dare to move away from the ring finger and try it out on different fingers. In photos, you'll see this look being worn just as often on the index and middle finger as it is on the ring finger. When you change the finger that you wear this style on, you will add visual interest to your look and also let you wear your wedding ring in its normal place on your hand.
Amy's Favorites
---
Here are a few of my favorites that will easily change the entire look of an outfit from drab to fab, cheers!

The design of this Brazilian Aquamarine ring is brilliant! Over 300 perfectly matched diamonds dance around the richest Brazilian Aquamarine you've ever seen.

Bring out your inner Liz Taylor with the smoldering scarlet color of this spectacular Rubellite Tourmaline ring… it radiates glamour!

This Tanzanite ring is fierce! I love the sheer size of this tanzanite and how the mounting showcases the shape perfectly. If you have narrow fingers and want a big, bold gem that doesn't spill over to other fingers, this is the one for you.

This pave diamond flower ring is not for wallflowers; it's big, bold and here to be noticed! Flower power!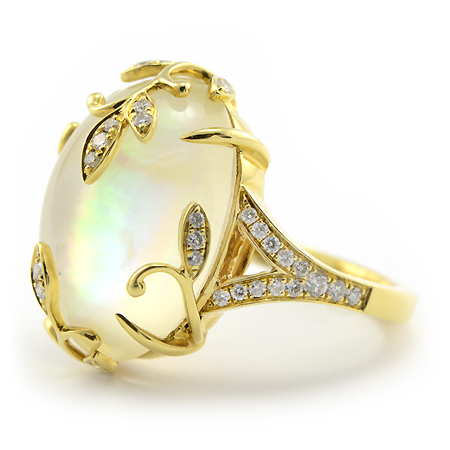 I love the curvaceous details of this mother of pearl ring. Rich gold and diamond vines frame this lustrous mother of pearl topped with White Topaz for a refined look.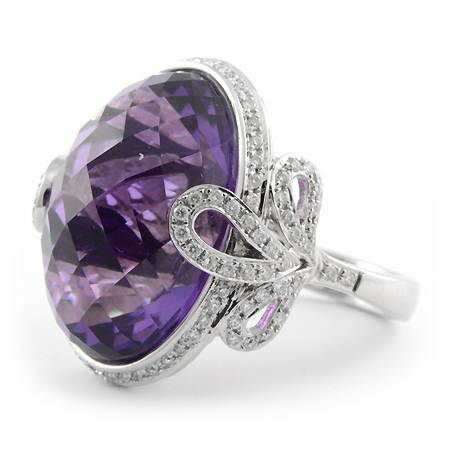 This dramatic Amethyst ring features an impressive 24 carat oval Amethyst gemstone in the radiant and regal shade of purple once reserved only for royalty. Hear ye, hear ye!
---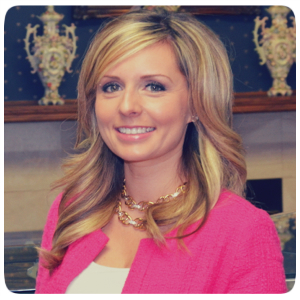 Amy shares her pearls of wisdom in her weekly column, Ask Amy. Her impeccable taste helps to select beautiful, current yet timeless looks for our clients in harmony with their own personal style. She believes that jewelry should have a story to tell about the person who wears it and is delighted to commemorate life's celebrations. If you have a question, just Ask Amy!