Celebrity Engagement Rings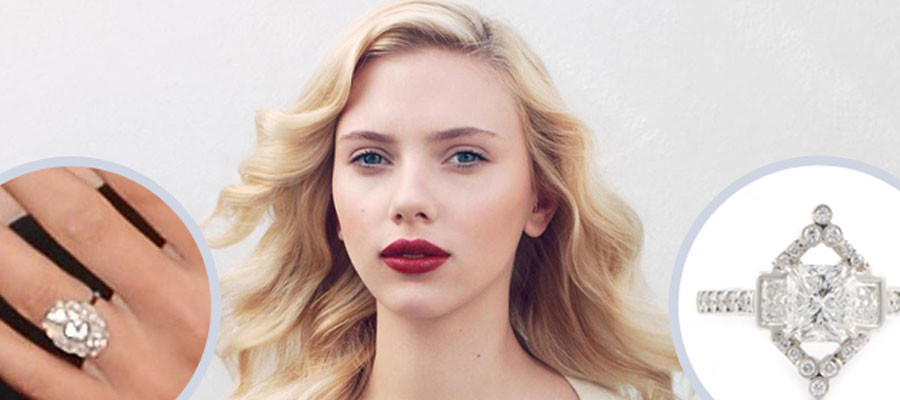 "What are some of your favorite celebrity engagement rings?"
-Terri R. | Richfield, MN
This is going to be a pretty tough question to answer because there are so many celebrity engagement rings that I adore. For simplicity's sake, I'll stick with some of the more recent celebrity engagements. This summer has been witness to a bevy of celebrities flaunting their new sparklers and I love each ring's unique style. This month Katie Couric and Scarlett Johansson announced their engagements with the debut of their stunning engagement rings. I'll also show you some amazing engagement rings that we have at Wixon Jewelers that feature a similar look!
Scarlett Johansson
Scarlett Johansson recently became engaged to her beau, Roman Dauriac, who co-owns an independent advertising agency. The actress has been seen sporting an Art Deco ring featuring three round diamonds surrounded by a rectangular vintage diamond setting. Show your love of geometric shapes with our Art Deco inspired three-stone engagement ring.
Katie Couric
Katie Couric's boyfriend, John Molner, proposed over Labor Day weekend in the Hamptons. Her dazzling ring features a cushion cut diamond in a pave diamond halo. You can get the look with this gorgeous 1.5 carat cushion cut engagement ring by JB Star.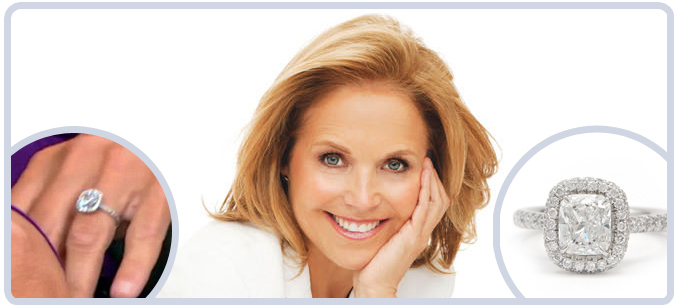 Behati Prinsloo
Maroon 5 frontman Adam Levine popped the question to his love, Victoria's Secret model Behati Prinsloo, with this 1930's antique diamond ring. One of the hottest trends right now are vintage engagement rings and you can achieve the antique look with this mine cut engagement ring from our Estate Collection.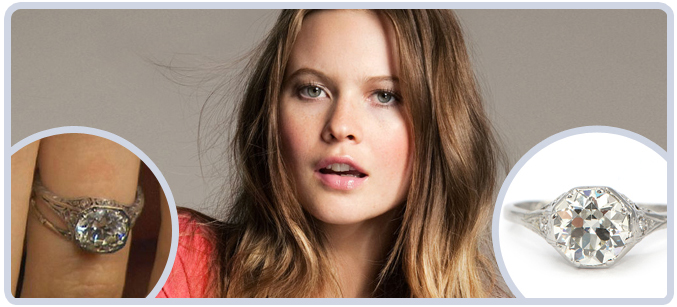 Perrie Edwards
Teen heartthrob Zayn Malik of One Direction recently popped the question to his girlfriend and fellow musician Perrie Edwards. The singer of pop group Little Mix is now rocking this beautiful round brilliant three stone engagement ring. Love the look? This three stone engagement ring builds a similar look, featuring a one-carat round brilliant cut center diamond in between two smaller round diamonds.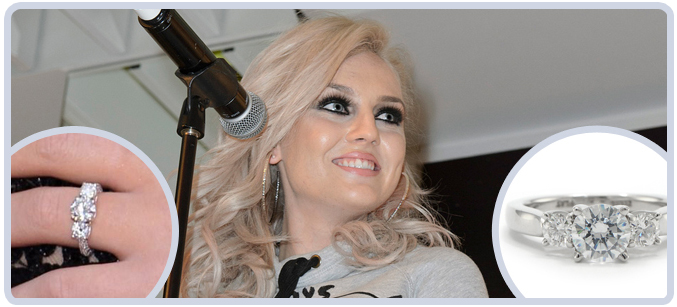 Savannah Guthrie
This May, Savannah Guthrie announced her engagement and flashed her gorgeous round brilliant engagement ring on the Today Show. This classically styled engagement ring does wonders for a big, beautiful diamond.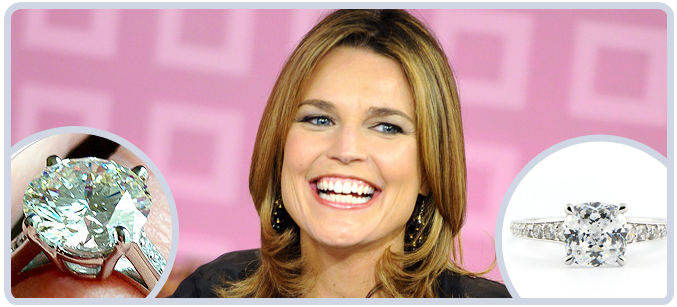 Ashley Tisdale
High School Musical star Ashley Tisdale got engaged to her boyfriend, Christopher French, this past August. I love Ashley Tisdale's cushion cut engagement ring from every angle! You can get a similar look with this diamond halo pave engagement ring by JB Star that features a stunning four carat oval diamond and over 230 round diamonds.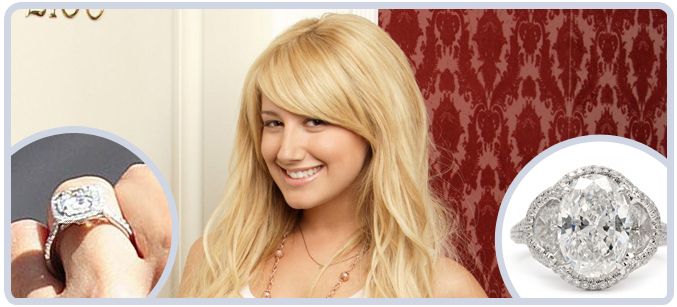 Kelly Osbourne
The daughter of legendary rockstar and Black Sabbath frontman, Ozzy Osbourne, has recently been taken off of the market. In July, Kelly Osbourne got engaged to Matthew Mosshart, her boyfriend of two years. Mosshart popped the question with a bezel-set diamond ring that Kelly had custom designed that reminded her of an earring Ozzy used to wear. The ring bears a striking resemblance to the clean and modern design of this Wixon Custom bezel-set engagement ring.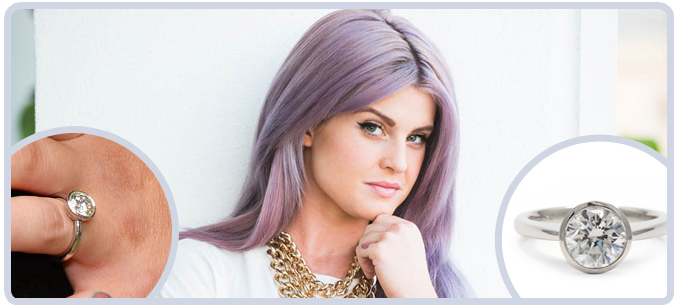 For more great engagement ring looks, check out a preview of our engagement ring collection on our website or stop by the store. No matter what you're looking for, our team will help find the perfect engagement ring for you. If you're like Kelly Osbourne and want to create a custom engagement ring, our in-house jewelry designers and goldsmiths can create a style designed just for you!
---
---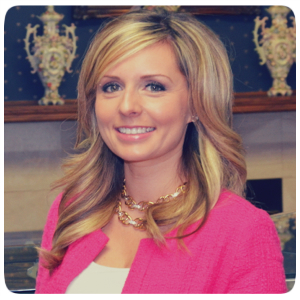 Amy shares her pearls of wisdom in her weekly column, Ask Amy. Her impeccable taste helps to select beautiful, current yet timeless looks for our clients in harmony with their own personal style. She believes that jewelry should have a story to tell about the person who wears it and is delighted to commemorate life's celebrations. If you have a question, just Ask Amy!