Behind the Cushion-Cut Diamond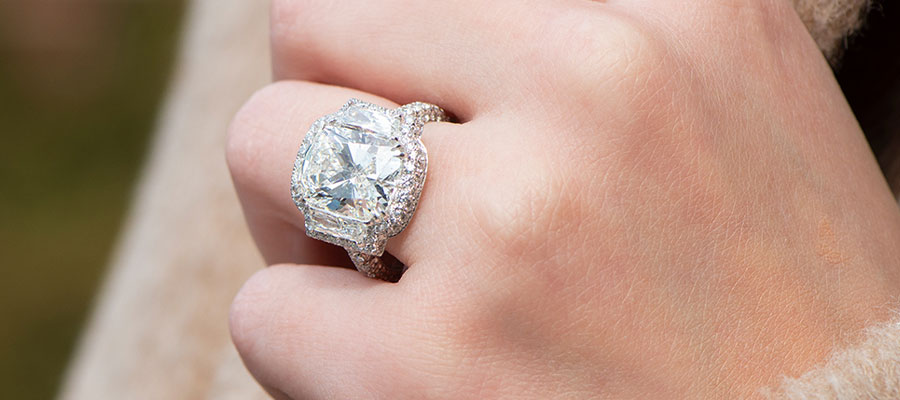 The most popular choice for a diamond shape is without a doubt the round brilliant cut diamond.  Timeless and classic, this shape is known for having a bright and blinding sparkle that has been loved by many for generations.  That being said, there are so many amazing fancy shape diamonds to choose from as well!  The most well-known shapes being pear, oval, princess, radiant, marquise, cushion, emerald and Asscher.  Each shape has its own personality and distinct look.  Different personality types, in general, tend to be drawn towards specific shapes. There is a history and story behind each shape, and I look forward to eventually sharing with you what makes each shape so special!  Today, we're going to explore the beauty of the cushion-cut diamond.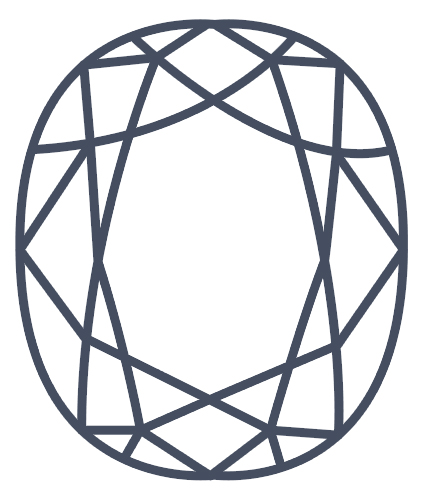 Cushion-Cut Diamonds
For many, the cushion-cut may seem like a new and unfamiliar shape compared to the classic fancies that are the most well-known.  However, the cushion-cut has actually been around for well over 100 years.
BEHIND THE CUSHION
This shape is also known as the 'pillow-cut' or 'candlelight diamond' for its soft and rounded corners and larger facets.   The proportions on this can vary from rectangular to square, and they can also feature different faceting patterns.  This will give each cushion-cut its own unique and original look and pattern.  There are rough recommendations for length to width ratios, but truly the beauty of each gem and each shape is in the eye of the beholder.
FAME & FORTUNE
The cushion-cut is currently one of the most popular fancy shapes.  Many modern celebrities such as Jennifer Garner, Molly Sims, Giuliana Rancic and Ivanka Trump wear this shape.  Additionally, many of the world's most famous diamonds are cushion-cuts.  These include the Hope Diamond (45.52 carat) the Regent Diamond (140.50 carat) and the yellow Tiffany Diamond (128.54 carat).
A DIAMOND IN THE ROUGH
Even though they currently experience a significant amount of attention, cushion-cuts are still considered to be quite uncommon in many jewelry stores.  Many of the fancy shapes that are most well-known have been loved by generations, but it wasn't until recent years that the cushion-cut started experiencing its revival.  It is a shape that brings back an era of elegance and romance, and one that I encourage everyone looking for a new diamond to consider!
---
---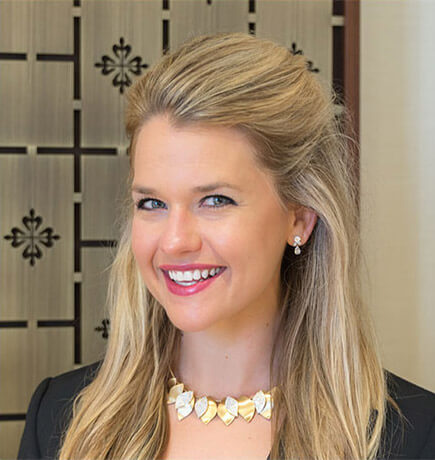 Jessica is our resident fashionista-in-chief and more formally our Diamond Department Manager. Helping guide our clients through life's big milestones by helping them find  the perfect piece of jewelry  to last a lifetime is what she loves best! She is a Graduate Gemologist who has been infatuated with jewelry since she was a little girl, spending countless hours at her grandmother's jewelry store.