Aquamarine: The Perfect Gift for March Birthdays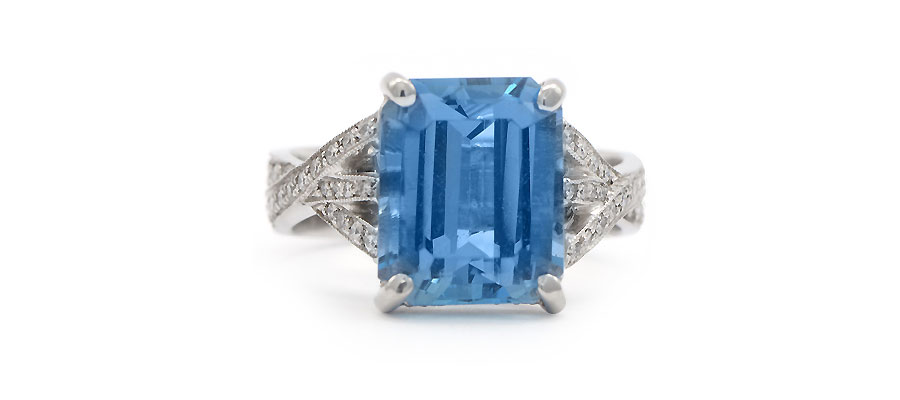 Question:
"Good Morning Amy! My wife has a birthday coming up in March and I was thinking about getting her a piece of jewelry with her birthstone in it, any ideas?"
-Jeff S. | Woodbury, MN
Amy's Answer:
Great question, Jeff! Those born in the month of March are fortunate to have an incredible birthstone, the mesmerizing Aquamarine. From the light blue of the sky to the deep blue of the sea, Aquamarines shine over an extraordinarily beautiful range of icy blue colors.  Women the world over love it for its fine blue shades which can complement almost any skin or eye color. Not just for those who were born in March, Aquamarine was long thought to have a soothing influence on married couples which makes it a great anniversary gift too! Here are a few of my favorites from our collection:
BIG & BLUE
This Aquamarine ring is pure luxury! With over 300 diamonds and an Aquamarine that is nearly 19 carats, I can see how this would have a soothing influence on ones marriage!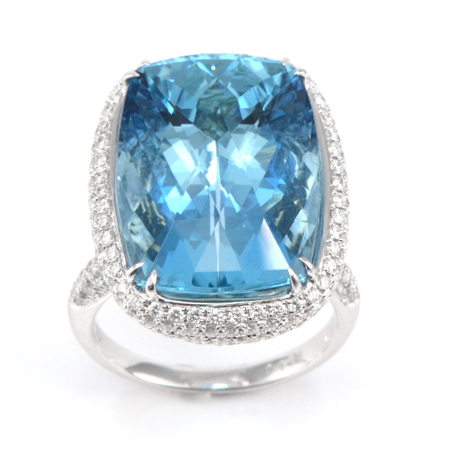 RINGIN' THE BLUES
Jewelry designer JB Star is known for their stunning platinum creations. Beautifully accented with diamonds, the richness of this emerald cut Aquamarine can easily be seen across the room!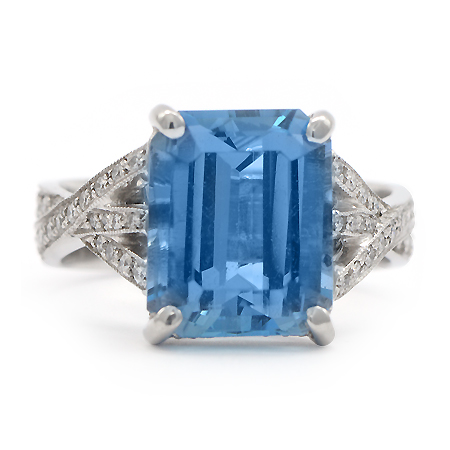 DAZZLING DANGLES
Every woman should own a great pair of color gemstone earrings. This pair of Aquamarine dangle earrings has it all; big, dramatic color, flirty movement, and bright diamonds!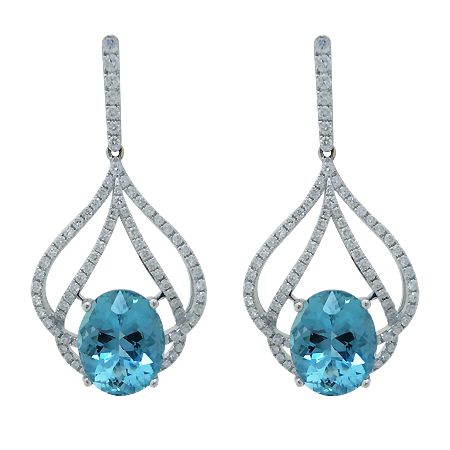 ACCENT YOUR NECKLINE
The calming, cool blue of this Aquamarine pendant is framed beautifully with pave diamonds. Sleek, yet feminine, the classic styling of this piece is sure to be treasured for years to come.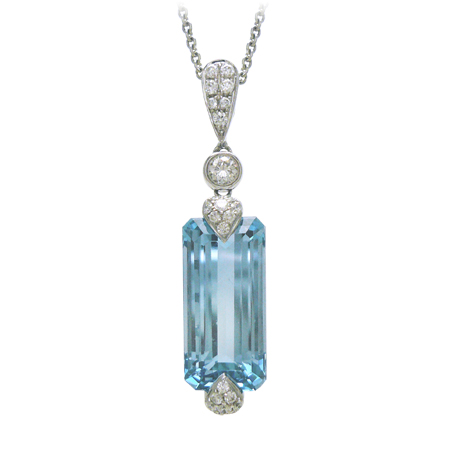 You don't need to have a birthday or anniversary in March to enjoy this captivating gemstone. Wear what you love and makes you feel great!
---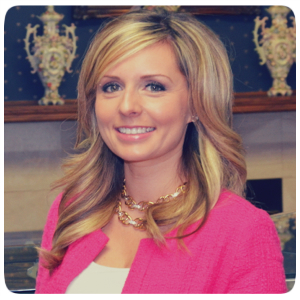 Amy shares her pearls of wisdom in her weekly column, Ask Amy. Her impeccable taste helps to select beautiful, current yet timeless looks for our clients in harmony with their own personal style. She believes that jewelry should have a story to tell about the person who wears it and is delighted to commemorate life's celebrations. If you have a question, just Ask Amy!