All Wound Up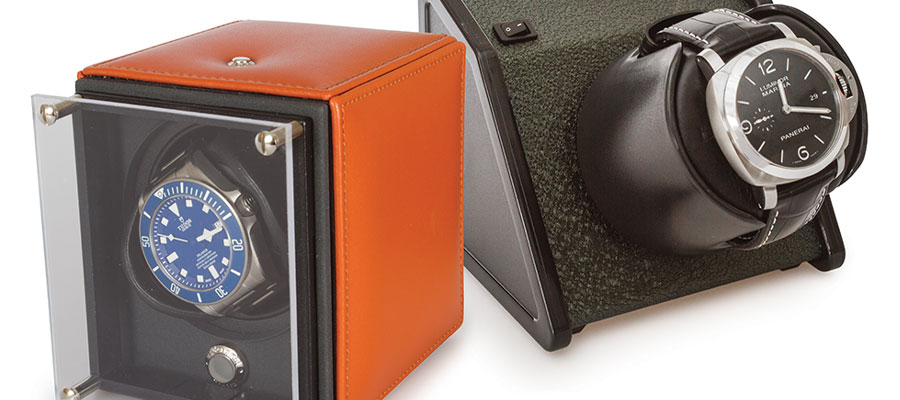 Have you ever noticed how "garage kept" cars retain their value better and sell for higher dollar values? The same is true with watches—think of a watch winder as the garage for your fine timepiece. A winder is an essential tool for owning and maintaining an automatic watch. The winder protects it from everyday elements such as dust and moisture, and extends the overall life of fine automatic watches by keeping parts lubricated and moving.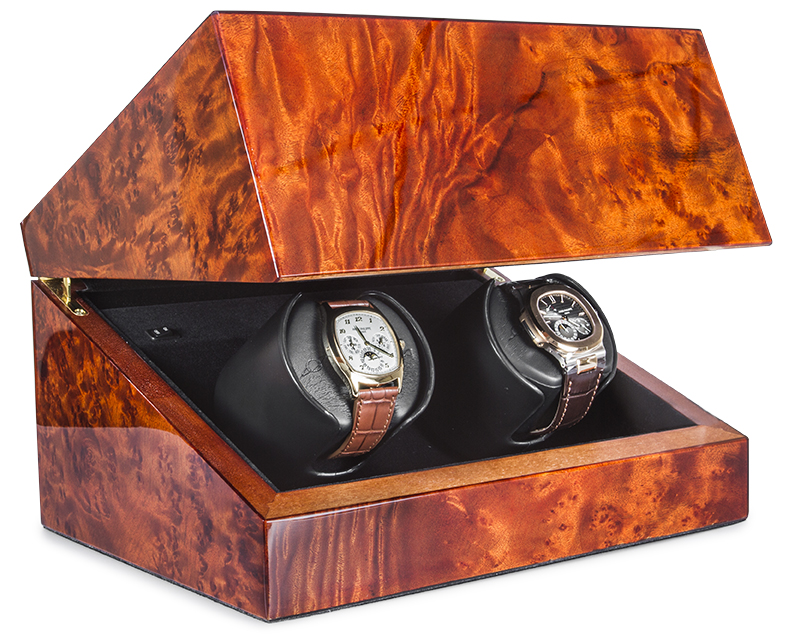 Considered a maintenance tool, a watch winder is a mechanical device that keeps your watch in top-notch working condition. These mechanical devices are used to safely store watches while continuously winding them. Starting and stopping as needed, the winder rotates the watch over a set time period to keep your timepiece accurate and fully wound. By advancing the mainspring, it gently and continually winds the watch, yet prevents your watch from ever being "over wound." Quality watch winders keep your timepiece accurate so whenever you take it out of the winder compartment, it is set and ready to be worn.
Available in a variety of sizes and aesthetic options, watch winders can vary greatly in appearance. Some resemble cubes of beautiful polished and inlaid wood, while others have a glass top that acts as a display window while keeping it protected. Watch winders are available in various capacities from a single winder to a winder that holds hundreds of watches! If you own an automatic watch and want it set, ready to wear and safely stored while you are not wearing it, a winder is worthy investment.
---
LOOKING FOR MORE?
» Explore a sample of our Watch Winders
» View our latest Timepieces
» Have questions about a particular timepiece, our availability or pricing? Ask Our Experts!