2015 Diamond Award Winner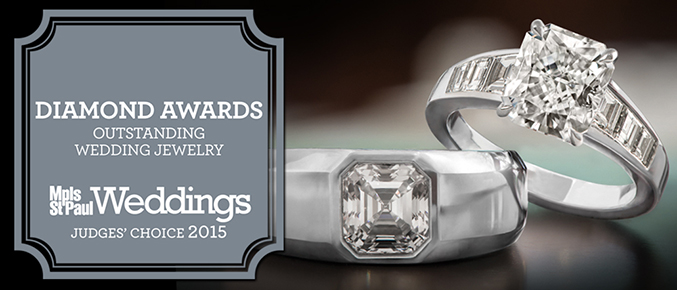 We are honored to announce that we won the 2015 Diamond Award for Outstanding Wedding Jewelry by Mpls.St.Paul Weddings! Judged by bridal experts across the country, the Diamond Awards are a comprehensive list of Minnesota's top bridal vendors to aide brides in their wedding planning.
"The pros at Wixon know that a woman's engagement ring is one of her most cherished pieces of jewelry, so they make it their job to provide the finest quality of diamonds and settings available. Our judges agreed that 'their attention to detail seems second to none.'"
Congratulations to all the winners!