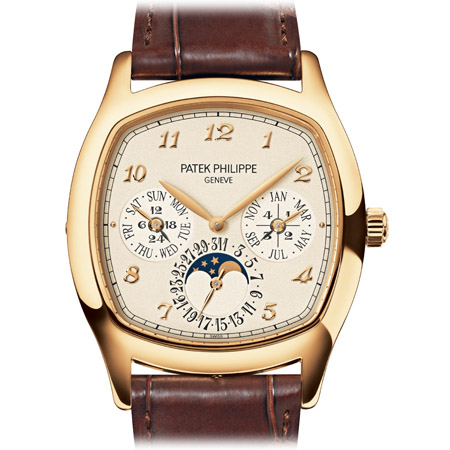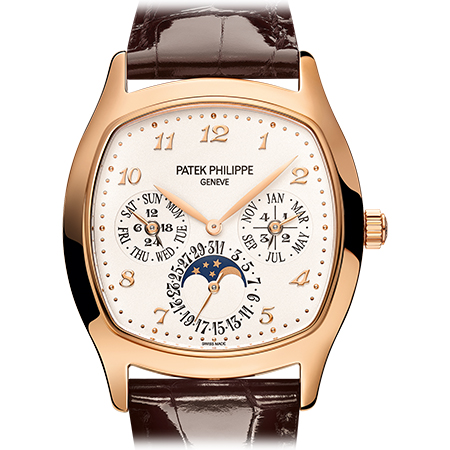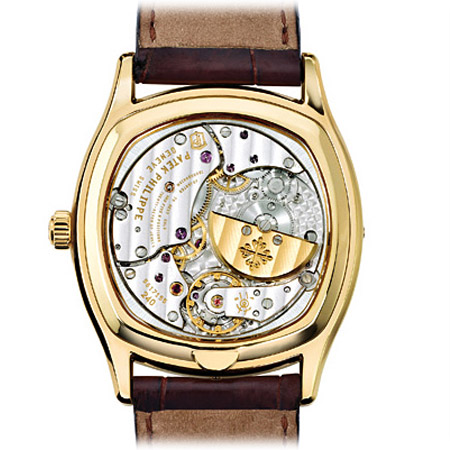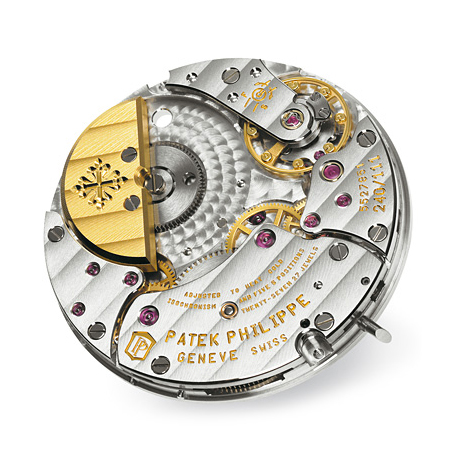 Ref. 5940J Perpetual Calendar
Patek Philippe
Patek Philippe is committed to creating the most advanced complications in their watches and have created the most complicated timepieces in the world on numerous occasions. Building complications into a timepiece is a true test of the skill of the designer and the watchmaker.
The Ref. 5940 has one of the most sought after complications of all: the perpetual calendar. This complication offers the most every-day utility because it allows the watch to always display the correct date by accounting for the different duration of months, including leap year.
This men's watch also includes other complications like moon phases, 24 hour indication and dials for day, date, month and leap year. All of these complications are powered by the extremely thin caliber 240Q movement which is housed in the Ref. 5940's yellow gold case. The watch is styled with a cream colored dial with gold accents and a matte chocolate brown alligator strap.
The Ref. 5940 is offered in two versions:

5940J: Yellow gold case, cream-colored dial and brown alligator strap
5940R: Rose gold case, silvery dial and brown alligator strap
Wixon Jewelers is an authorized dealer of Patek Philippe timepieces Model No: Ref5940J