The Wixon Experience: Vol. 4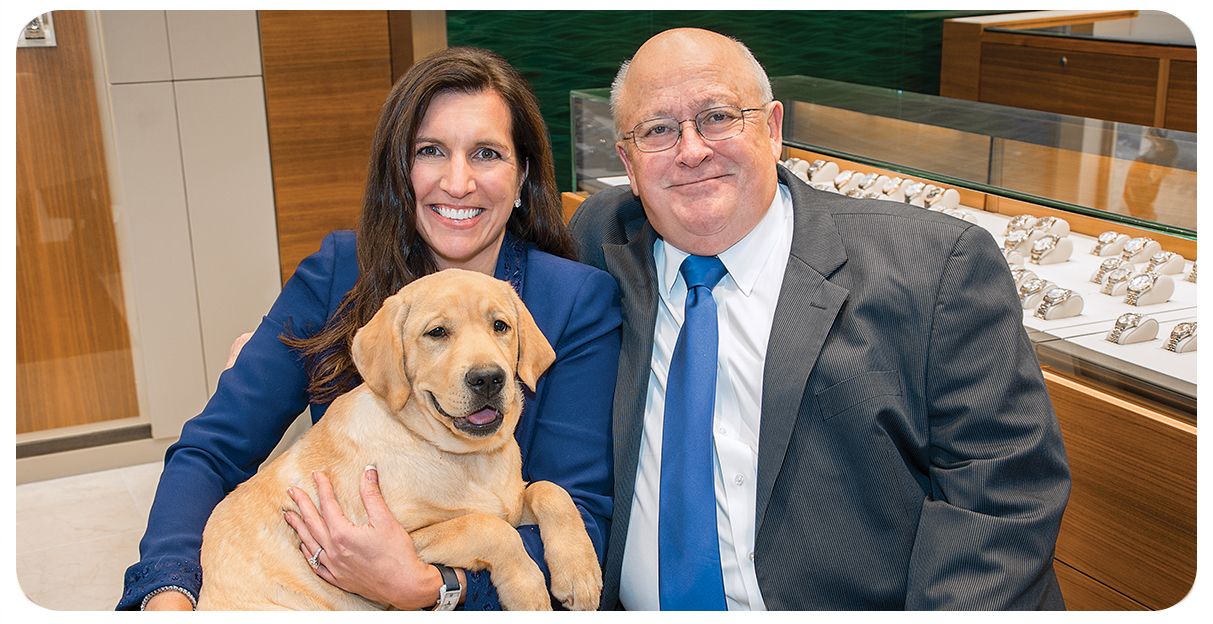 We are excited to present to you the latest issue of The Wixon Experience. We enjoyed your feedback from last year and got straight to work on the 2017 issue.
Inspired by our love of food, we share our special Spookie recipe, tour some tasty macaron shops in town, and I pass on a few of my favorite things in Hoprah. (Yes, I just added an H to entertainment giant Oprah Winfrey's name.) We are busy continuing the renovation on the back part of our store. The watchmakers can't contain their excitement over their new space—it truly is state of the art. If you love watches, be sure to check out the Baselworld article and explore some of the watch brands' new novelties. Speaking of excitement, there is no one more exciting than Dave Lee from WCCO radio. See what inspires the man behind the microphone. We are thrilled to bring you the latest jewelry and watch trends, and hope you will be inspired by some of the new pieces.
We look forward to seeing you soon and would love for you to meet Joe "Dynamite" Wixon!

Stop by to get your own copy in store or fill out the form to receive the latest issue in the mail!
REQUEST YOUR COPY
Submit your name and mailing address to receive a complimentary copy of the latest issue.
(available while supplies last)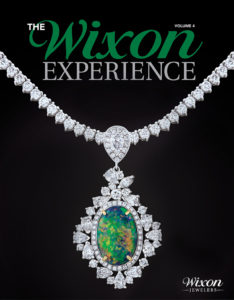 ---
*required field
---
Featured Articles:
MAKE A STATEMENT: Statement necklaces create big, bold looks that are impossible to miss.
FANCY THAT: Fancy shaped diamonds are casting a new sparkle on diamond lovers.
KALEIDOSCOPE OF COLOR: Showcasing a rainbow of colors, opal is one of nature's most entrancing gemstones.
Mr. Martha: Playing a pivotal role behind-the-scenes, Jerry is our very own Martha Stewart!
EMERALD CITY: The rich and radiant gemstone has inspired legend and lore for over 4,000 years.
PANTONE COLOR TRENDS: A color gemstone guide highlighting Pantone's hottest color trends.
HOPRAH'S FAVORITE THINGS: A collection of the Hope Wixon's must-have items for your kitchen.
THE FIRST EXTREME SPORTS WATCH: The Rolex Explorer II is tested on a climbing excursion in the Canadian Rockies.
BASELWORLD: Behind the scenes of the biggest watch show in the world.
A MODERN AMALGAMATION: The TUDOR Heritage Black Bay pays homage to its historic forebear.
A LEGEND IN TIME: A discussion with visionary founder and watchmaker Michel Parmigiani.
THE AQUATIC TROJAN HORSE: The story of frogmen who executed secret missions with human torpedoes in WWII.
THE COBRA STRIKES: Baume & Mercier pays tribute to this special 289 Cobra in every detail of the Capeland Shelby Cobra chronograph.
THE MAN BEHIND THE MIC: A candid conversation with Dave Lee, the legendary voice of WCCO Radio.
---
View Past Issues: