Best Jewelry Store in Minnesota
---

"Get to know Minnesota's Finest Jewelers" | Sun Newspapers | June 25, 2009
Wixon Jewelers is a family owned business. Dan & Hope Wixon and their three Labrador Retrievers (Louie, Moose, and Bob) are dedicated to making sure that every client of Wixon Jewelers has a great experience. Wixon Jewelers started in its current location in 1988 with just 4 employees, and 20 years later has expanded to 40 employees. The best word to describe Wixon's business is "niche." Everything they do is geared towards setting themselves apart from other jewelry stores.
Some of those niches are highlighted below: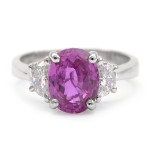 • Wixon Jewelers has a full jewelry manufacturing and repair facility on site. They have five highly skilled gold and platinum-smiths that can do everything from a simple repair, to an elaborate custom piece of jewelry from start to finish. Clients get the opportunity to work with the jewelry designers and craftsman who will be creating their special piece and see it in a carved wax stage even before it is cast in the precious metal of their choice.
• Their state of the art watch repair facility has all the tools and equipment to do a simple battery and water pressure test or a more complex overhaul to your fine timepiece. They have the ability to completely restore your old timepiece to look like new! With three watchmakers on site, one is always available to answer any questions about your timepiece that you might have.
• Wixon Jewelers has six gemologists on staff and three certified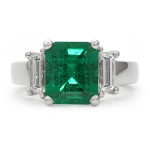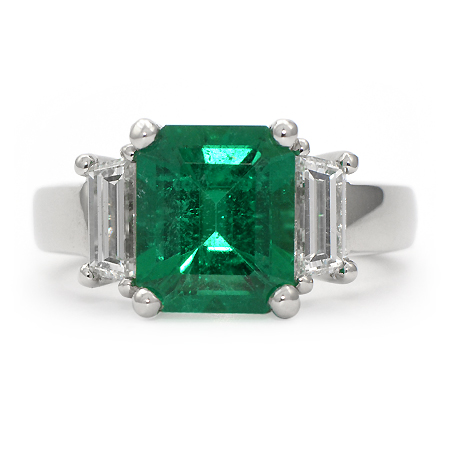 gemologist appraisers. They have several types of appraisals for jewelry or timepieces depending on what you need the appraisal for. Lorri Wishy their head Certified Gemologist Appraiser has been with them for all 20 years, and no one holds a candle to the accuracy & details in her appraisals. Wixon's lab also provides – gem identification, research on family heirloom pieces, and verification services.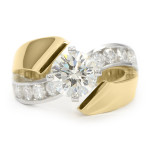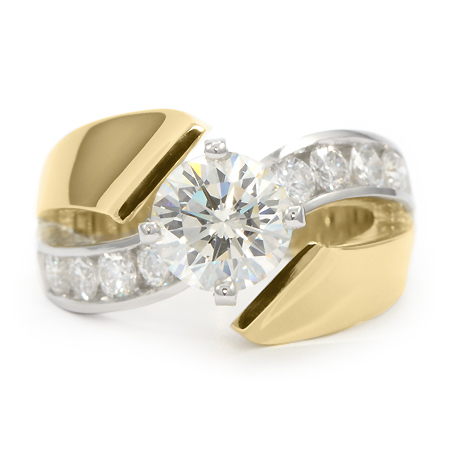 • Dan Wixon got his start in estate & antiques so there's no wonder they have an incredible collection of vintage jewelry, watches, and other collectables for sale. They also are strong buyers of everything from fine jewelry & watches, to scrap gold, old coins, art, and glassware. Give them a call if you have interest in selling your old flatware or other items.
• When it comes to inventory you won't believe all the fabulous items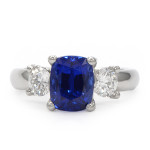 under one roof. It almost feels like a museum as the quality and quantity are in abundance. If you need 2 carats or 5 carats or that special 7 carat diamond, they are the store for you. Dan & Hope individually buy each diamond for their inventory and enjoy offering their clients better prices because they own all of their diamonds as opposed to most stores who "memo" in diamonds for clients to view at a higher expense.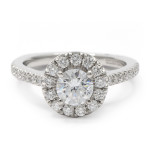 • For watch collectors, Wixon Jewelers is a one stop shop for fine timepieces. They carry all the top brands from Patek Philippe, Rolex, A Lange & Sohne, Panerai, Cartier, Jaeger Le Coultre, IWC & Baume & Mercier. The sales staff is so highly trained they are literally experts on each and every brand.
• "Most people who don't like their birthstone haven't really seen a high quality version of it" remarks Hope Wixon. "People always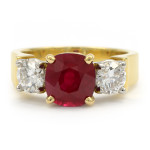 comment how ugly their lime green birthstone is or how washed out the blue is, when I show them a bright, beautifully cut Peridot from Afghanistan or a rich blue from Brazil, they can't believe it's the same gem!" For a world of color like you've never imagined, you must see Wixon's gemstone collection.
As if all those niches weren't enough, Wixon Jewelers is about the people. From the front of the store to the back they have the nicest people to work with. Dan and Hope feel they can train anyone to the top notch standards they require from each of their employees, but they can't teach people to 'be nice or kind.' "Those good traits come from within, we hire first by personality, we want good people to help our clients," comments Dan Wixon, "The rest is just icing on the cake."
If you haven't been to Wixon Jewelers before, you need to go just for the sake of seeing the very best in jewelry and timepieces. Don't be surprised if you see Louie, Moose, or Bob one of their Labradors strolling around. They put an instant smile on your face and as you would expect they too are trained top-notch to be able to hang-out in Minnesota's finest jewelry store.
___
This article originally appeared in the Minnesota Sun Current Newspaper on June 25, 2009.