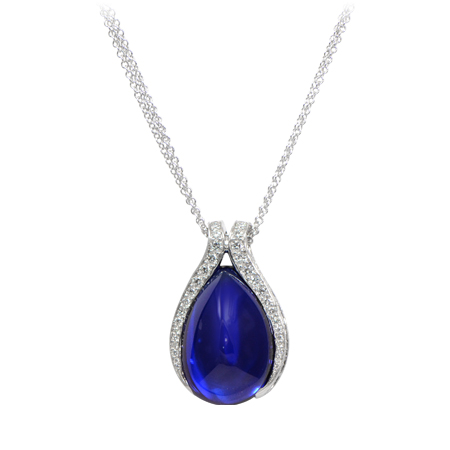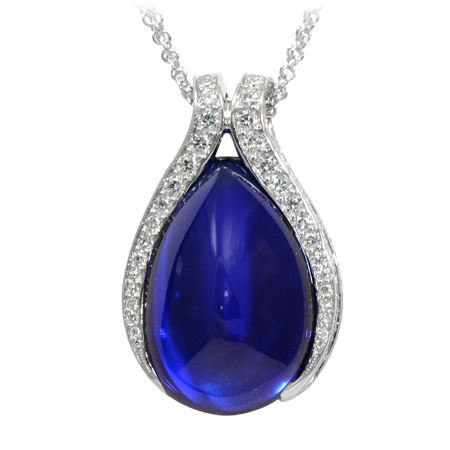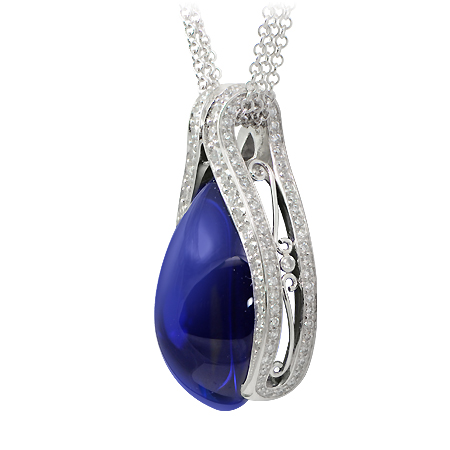 Cabochon Tanzanite Platinum Pendant
Wixon Custom
A treasured example from the Wixon Custom collection, this stunning Tanzanite pendant is a show stopper. At the heart of this beauty is a 40.46 carat cabochon-cut Tanzanite, which sets this pendant off. The cabochon cut is nearly facetless, which allows the pure rich blue color of the gem to shine through unfiltered.
It took an incredibly skilled gem cutter to extract the maximum beauty and color of this Tanzanite, especially in its prized pure rich blue hue. The gemstone was given to one of our in-house designers to design the perfect pendant that would showcase the true beauty and uniqueness of the gem.
To emphasise its unrivaled beauty, the platinum pendant's shape mimics the curves of the gem and accents it with almost two carats worth of diamonds. The side profile features delicate, hand-crafted filigree and diamond detail—a wonderful blend of classic with just a touch of contemporary. A Tanzanite such as this is truly a marvel of nature, and with its limited availability is not one to miss!
Model No: 132817

Learn more about our Cabochon Tanzanite Pendant Here.