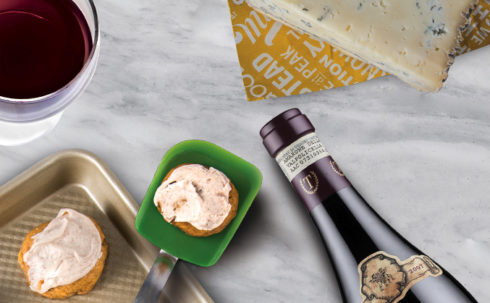 Hoprah's Favorite Things
THE KITCHEN EDITION: What do media mogul Oprah Winfrey and I have in common, aside from the fact that I added my H to the front of her name? We both have our favorite things! Back when Oprah had her talk show, she would do a feature on her favorite products every year. That's where the similarities end. Oprah received most of her products for free. In the interest of fair reporting, I should say nobody gave me any products for free nor even at a discount for my unbiased review. While Oprah gave the audience these products for free, I am merely telling you where you can acquire them on your own dime. In all seriousness, I love to find a product I am passionate about and share my good finds with others!
---
Oxo Good Grips Silicone Cookie Spatula | $7.99
They call it a cookie spatula, I call it THE spatula. We have four and they work great for everything. I never realized how clumsy the big spatulas can be for flipping an egg, a burger or several items in a pan. Even better, they won't wreck your nice pans!
---
Williams-Sonoma Goldtouch® Nonstick Pans | Prices Vary
I'm not good about spraying oil all over my pans and I'm even worse about cleaning them. I hate when things stick and you have to soak them for hours. These pans are amazing. I make mini muffins for the kids and they plop right out! Cookies slide off the pan. No scouring, no ugly pans. Williams-Sonoma nailed it… don't try imitation pans that look gold!
---
Linden Sweden Spreaders | $20.00 (Set of 10)
Who gets excited over a spreader? You will. Seems silly, but the wider top makes everything from peanut butter, soft cheese, butter and jelly spread like a charm. They really should do this to nice flatware butter knifes… the world would be a better place.
---
Tomassi Amarone Wine
About 15 years ago we specifically went to Verona, Italy to this vineyard because we fell in love with Tommassi Amarone. Read about Amarones, they dry the grapes out on mats. Picking out a wine can be a gamble, but this wine is so smooth. I can honestly say we have never had a bad Amarone and I can't say that about any other grape varietal. Price, vintage and availability may vary by store.
---
Blu di Bufala | $29.99/lb
My husband found this blue cheese for me a few years back and it's amazing! Made from water buffalo milk in the northern region of Italy, this cheese is not stronger but it is creamier than anything you've ever tasted. I use my Swedish spreaders and eat it right off of them! I order it by the pound online and save some in the freezer. Regardless, this creamy treat doesn't last long in my house.
---
Hydro Flask & Klean Kanteen | Prices Vary
How many types of water bottles do you own? Donate them. I love to drink really cold water and Hydro Flask makes the best water bottle ever! I have 10 of these in all different colors. I fill one up before bed and in the morning I still have ice in my water! Don't forget the Klean Kanteen sport cap!

---
Join our eNewsletter
Be the first to know about tips, tricks and trends in jewelry