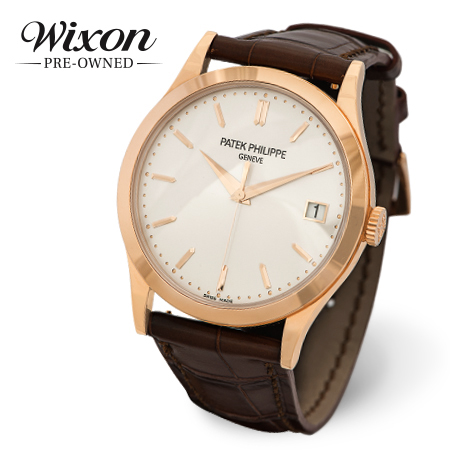 Pre-Owned Watches
Recognized as one of the nation's leading watch retailers, Wixon Jewelers has earned a reputation for carrying only the finest brands the watch world has to offer. While we are known for our vast selection of new timepieces, we also carry an incredible collection of pre-owned watches. We are constantly acquiring the highest quality pre-owned timepieces from top brands including Rolex, Patek Philippe, Omega, Breitling and more. Once a treasured part of someone's collection, these timepieces are now ready for a new home. When purchasing a pre-owned timepiece from Wixon Jewelers, you receive a watch of the highest quality and verified authentic by our expert watchmakers. Each watch is fully inspected, polished and time tested for accuracy. If you are unsatisfied with your purchase for whatever reason, you can exchange or return the watch to us within seven days, no questions asked.
---
Don't see the particular watch you're looking for? Let us know! Only a portion of our pre-owned timepiece inventory is shown on our website. Please contact our watch experts to check the availability of particular timepieces.

Explore a selection of our pre-owned watches for men and women...