Wixon Jewelers
the wixon boys
Bob Barker, Moose Fuzz and Joe Dynamite aren't just three loving Labradors, they are an integral part of our store. At first glance, you might notice Bob (age 8) the black lab, assessing the room from behind the counter, peering over it with unblinking eyes. Bob is the only barker out of the group and when you hear it, you'll take a step back. Then you will see this silly pup get all embarrassed, tuck his tail and wiggle towards you, only to learn he barked because your baseball hat scared him. So security might not be the best job for him, but he sure could look tough…if he wanted to. Upon further review, you'll spot Moose (age 11) laying down and snoring loudly near the cookies and refreshments. Joe (age 10 weeks) is the newest member of the Wixon family. He has big shoes to fill as the new "Watch Dog" of the group, but luckily he's got the big paws to match!
Meet The Boys
Now you think, wow what a treat to be greeted…somewhat, by three big Labradors. First impressions can be deceiving. These dogs are not just eye candy, they are an elite team.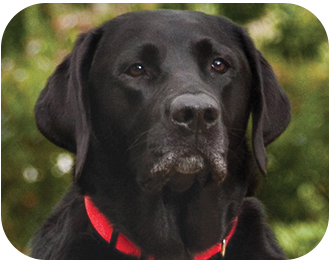 Heading up security is Bob Barker, the only barker in the group. He sports diamonds because he likes the way they sparkle against his silky black fur.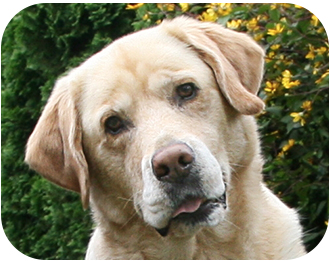 Moose Fuzz is the special events coordinator; he oversees, overeats and oversleeps. He sports the Rolex Submariner because he is a dock diver!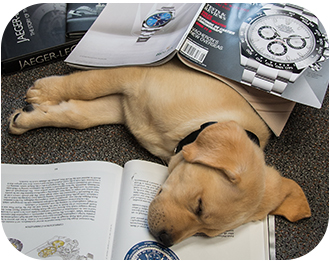 Joe Dynamite has high aspirations of becoming a "Watch Dog." He was eager to start paws-on training but so far all he learned was how to sleep on the job.