Watch Trivia
June 5th, 2017 by Wixon Jewelers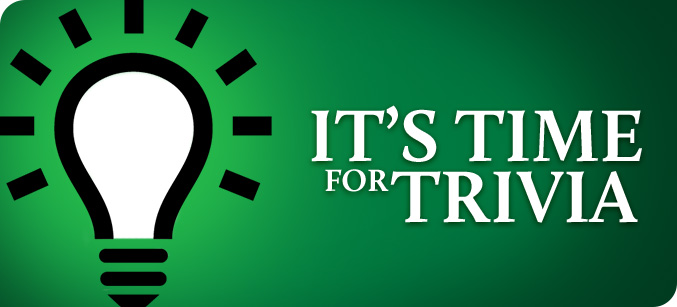 It's TIME to test your knowledge!
1. The Rolex Submariner was first introduced in 1953. What year did Rolex add a date option to the Submariner model?
A. 1954
B. 1969
C. 1999
D. 2006
2. Panerai partnered with which major event this year?
A. America's Cup Yacht race
B. Indianapolis 500
C. WWE Royal Rumble
D. US Chess Federation SuperNationals
3. What is a foudroyante?
A. Sub-dial indicating fractions of a second. This watch complication is also known as a flying seconds hand
B. Small lens on the crystal to magnify the date
C. Swiss dish of melted cheese served in a communal pot heated with a candle and eaten by dipping bread into the cheese using long-stemmed forks
D. Case back gasket on ceramic dive watches
4. What grand complication gives you more efficient timekeeping?
A. Rattrapante
B. Perpetual Calendar
C. Tourbillon
D. Chronometer
5. What does an "A" after a Patek Philippe reference number signify?
A. Annual Calendar
B. Steel case
C. Automatic movement
D. Limited production
---
Answers: 1. B 2. A 3. A 4. C 5. B
---
LOOKING FOR MORE?
» Click here for more Watch Trivia
» Read about the birth of the TUDOR brand
» Have questions about a particular timepiece, our availability or pricing? Ask Our Experts!
---
Join our eNewsletter
Be the first to know about tips, tricks and trends in jewelry