Defying Gravity: The Duomètre Sphérotourbillon
June 23rd, 2017 by Wixon Jewelers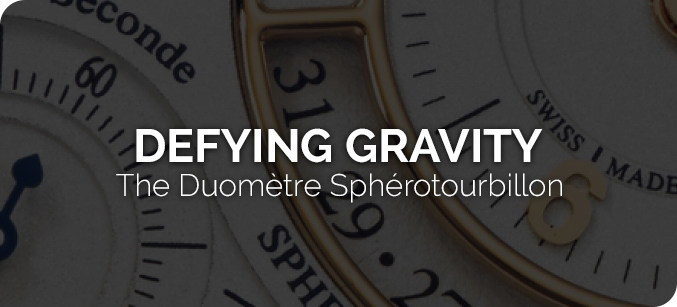 Whether it be the effects of gravity on the Earth or the impact on a watch's precision when a complication is activated, Jaeger LeCoultre invented its own solutions when creating the Duomètre Sphérotourbillon. Long considered as a masterpiece of Haute Horlogerie, the tourbillon mechanism was first invented in 1795 for the practical purpose of creating a more accurate pocket watch. By continuously rotating the escapement and balance wheel in a cage along a single axis, the effects of gravity are counteracted. Jaeger LeCoultre brought a new level of complication with its Sphérotourbillon which, due to its unique spherical shape, can counteract gravity at any angle.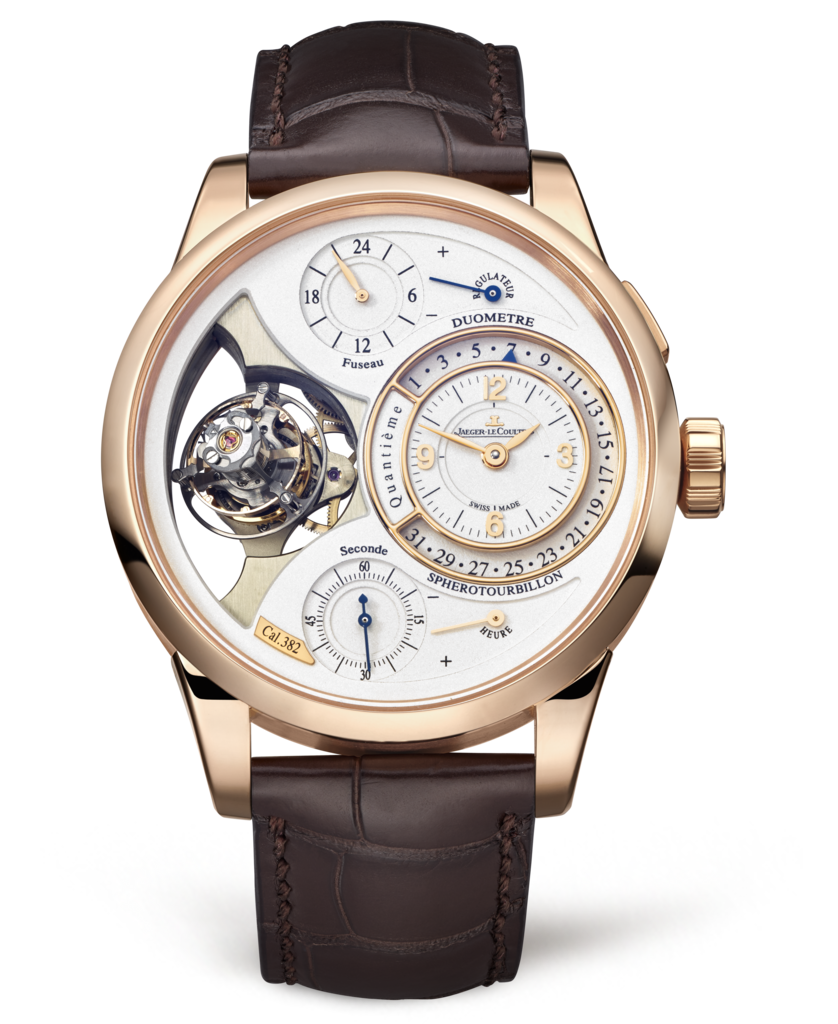 Two Axes Are Better Than One
The Duomètre Sphérotourbillon houses a tourbillon that rotates on two axes with a cylindrical balance spring. Instead of the classic in-and-out motion of a coiled spring, this one creates an up-and-down pulsation. The tourbillon itself is set within a titanium cage that is mounted on a second axis at a 20-degree angle. The inner rotation of the tourbillon takes place on a 30 second scale while the outer rotation is a 15 second scale. Watching the Sphérotourbillon at work is mesmerizing to say the least. All in all, this little mechanism is made of 105 parts with most of them being titanium.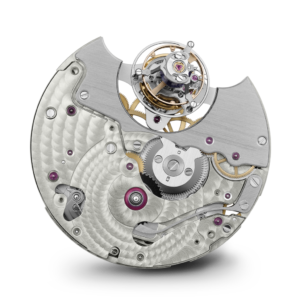 Uncompromising Precision
Peer through the sapphire crystal case back of this well-sized 42mm case and you will see a beautifully finished German Nickel Silver movement that is, without a doubt, one of the most impressive movements to gaze upon. Designed to patina throughout the life of the watch, the beauty of the movement will gradually evolve over time. Also visible is the "dual-wing" concept with two separate barrels with individual power reserves. While one barrel provides power to the timekeeping portion of the watch, the other powers the Sphérotourbillon. The concept was designed so the watch can maintain a very high level of accuracy without losing power due to the complication. Each barrel holds a 50-hour power reserve with power reserve indicators on the front of the dial.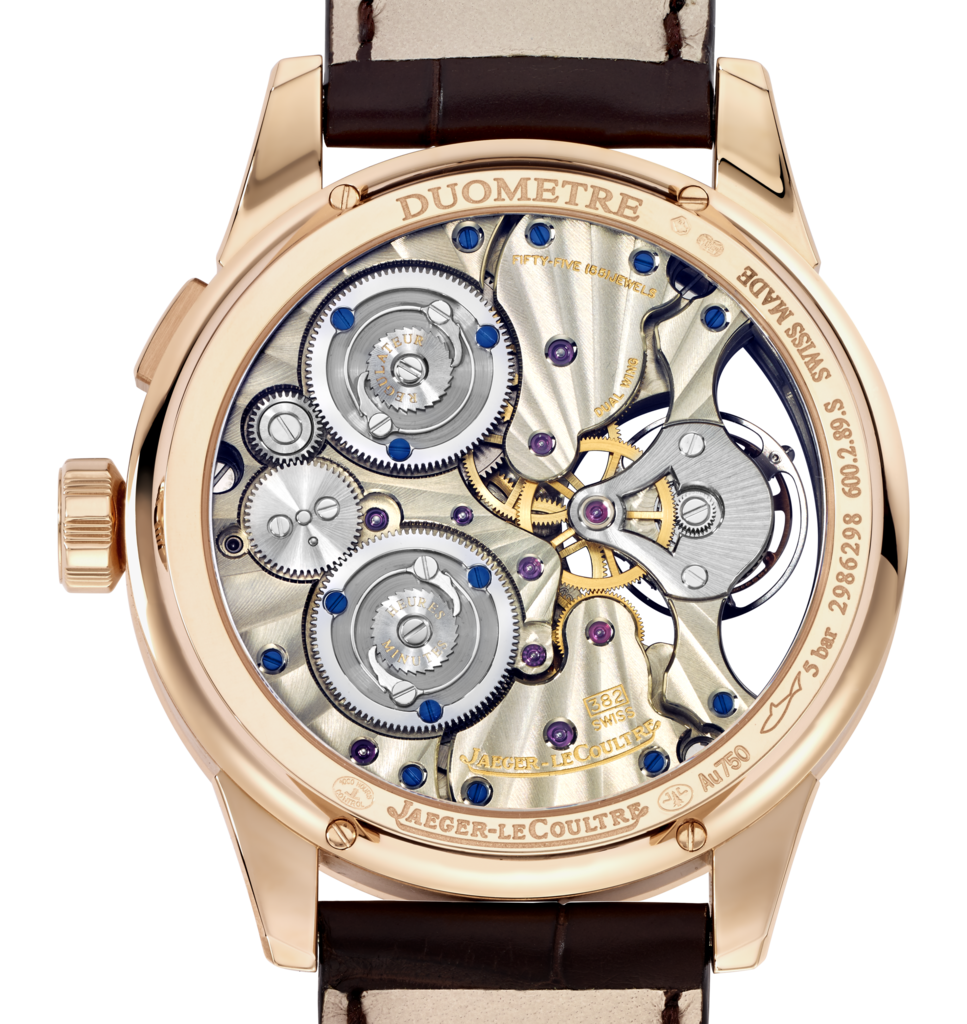 While some watch manufactures put out extremely limited edition ultra-complicated movements that are on the cutting edge of technology, there are very few companies that have run them through the rigorous 1,000-hour test that Jaeger LeCoultre has. They have put the time and research into making a robust movement that will continue to perform under some of the harshest conditions. Created by a long-standing pillar of the watchmaking industry, the Duomètre Sphérotourbillon is a true marvel of modern technology harkening back to the early days of Haute Horlogerie.
LOOKING FOR MORE?
» Have questions about a particular timepiece, our availability or pricing? Ask Our Experts!
» Read about: Timeless Timepieces
» Wixon Jewelers is an authorized dealer of Jaeger LeCoultre timepieces.
---
Join our eNewsletter
Be the first to know about tips, tricks and trends in jewelry