Watch Trivia
January 4th, 2017 by Wixon Jewelers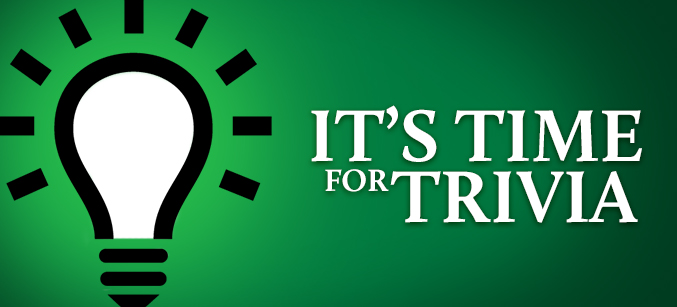 It's TIME to test your knowledge!
1. Which Rolex offers a second time zone function?
A. Rolex Explorer II
B. Rolex Sky-Dweller
C. Rolex GMT-Master II
D. All of the above
2. The Patek Philippe Henry Graves Jr Supercomplication sold at auction by Sotheby's on November 12th, 2014 for what amount?
A. $4 million
B. $6 million
C. $8 million
D. $28 million
3. The leather and alligator watch straps for Parmigiani Fleurier are produced by which company?
A. Coach
B. Wilson
C. Hermes
D. Christian Louboutin
4. TUDOR was started by the founder of what other watch brand?
A. Seiko
B. Rolex
C. Patek Philippe
D. Breitling
5. Panerai's use of "Black Seal" is in historic reference to what?
A. Italian Frogmen who wore black uniforms during WWII
B. Type of leather used for watch straps
C. Sticker that held the watch box closed in the 1930's
D. Pet seal that lived in the factory warehouse
6. The Atmos clock by Jaeger LeCoultre is powered by a highly sensitive gas blend, Ethyl Chloride. A single degree of temperature variation will supply enough energy to power the Atmos for approximately how long?
A. 30 minutes
B. 1 hour
C. 12 hours
D. 48 hours
7. What is the current motto for Baume and Mercier?
A. The best a man can get
B. Because you're worth it
C. Life is about moments
D. Betcha can't eat just one
---
Answers: 1. D 2. D 3. C 4. B 5. A 6. D 7. C
---
LOOKING FOR MORE?
» Learn more about Panerai's ties with the Italian Navy
» Read about the birth of the TUDOR brand
» Have questions about a particular timepiece, our availability or pricing? Ask Our Experts!
---
Join our eNewsletter
Be the first to know about tips, tricks and trends in jewelry